Chewing Tobacco Wrongful Death Lawsuit Leads to $5M Settlement
December 13, 2010
By: Staff Writers
A $5 million wrongful death settlement has been reached between a chewing tobacco company and the family of a North Carolina man who died from mouth cancer. 
The settlement was announced last week, between U.S. Smokeless Tobacco Co. and the family of Bobby Hill, who died in 2005 as a result of cancer of the tongue. Hill was 42 years old at the time of his death, and the family alleged that he used the company's products since he was 13. Smokeless Tobacco Co. is the maker of Skoal and Copenhagen chewing tobacco brands, which are two of the most popular on the market.
The wrongful death lawsuit was filed by Hill's wife, Kelly, accusing Smokeless Tobacco Co. of selling a defective product, which is addictive and sometimes lethal, without properly warning consumers about the potential risks associated with chewing tobacco side effects. The family alleged that chewing tobacco was being marketed as a harmless alternative to cigarettes.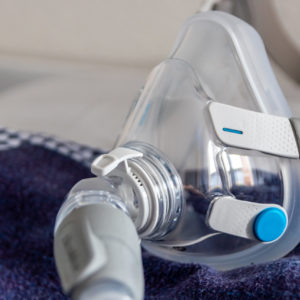 Did You Know?
Millions of Philips CPAP Machines Recalled
Philips DreamStation, CPAP and BiPAP machines sold in recent years may pose a risk of cancer, lung damage and other injuries.
Learn More
The chewing tobacco settlement is believed to be the first of its kind regarding allegations that chewing tobacco caused cancer. The company was acquired last year by Altria, the parent company of Phillip Morris. According to a report by the Associated Press, the settlement may be an effort to clear out outstanding litigation from the acquisition.
In previous lawsuits, chewing tobacco manufacturers have fought vigorously and won, primarily because evidence of cancer from chewing tobacco is not as plentiful and thoroughly vetted as the evidence of harm caused by cigarettes.
The settlement was announced less than a month after a smoker's lawsuit in Florida resulted in an $80 million jury verdict against R.J. Reynolds, which was found to be 90% at fault for the death of smoker James Cayce Horner.
The R.J. Reynolds case was one of about 8,000 smoker lawsuits filed against tobacco companies in Florida, known as Engle Progeny lawsuits. The individual claims stem from a 2006 decision by the Florida Supreme Court, in Engle v. R.J. Reynolds Tobacco Co., to vacate a class action verdict from 2000, which awarded $145 billion to an estimated 700,000 smokers. Although the appeals court overturned the award, plaintiffs were allowed to file individual claims and use the liability findings from the class action trial.
james

December 13, 2010 at 5:18 pm

this settlement is stupid because he new that chewing tobacco would cause cancer cuz chewing tobacco has been around forever and u people are sewing for 5mill damn my friend is 14 yrs odl and he nos its bad and bobby was 42 and didnt no damn learn people
"*" indicates required fields