Antipsychotic Prescriptions For Children Declining, But Still Too High: Study
November 19, 2020
By: Martha Garcia
While far fewer children are being prescribed antipsychotic medications than in prior years, the findings of a new study suggests the number of potentially unnecessary prescriptions for the drugs remains too high.
Researchers from Rutgers University indicate many children are still being prescribed antipsychotics "off-label" for conditions like attention deficit hyperactivity disorder (ADHD), depression, anxiety, and behavioral disorders, which may expose them to avoidable risks and side effects.
In a report published last month in the Journal of the American Academy of Child & Adolescent Psychiatry, researchers evaluated data from a commercial claims database involving privately insured children in the U.S. between the ages of two and seven years old, looking at more than 300,000 antipsychotic prescriptions filled between 2007 and 2017.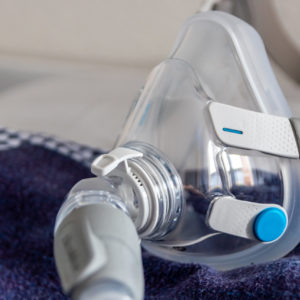 Did You Know?
Millions of Philips CPAP Machines Recalled
Philips DreamStation, CPAP and BiPAP machines sold in recent years may pose a risk of cancer, lung damage and other injuries.
Learn More
Annual antipsychotic use among young children was 0.27% in 2007, and peaked at 0.29% in 2009. However, following increased focus in recent years on raising awareness about the potential overuse of antipsychotics among the nation's youth, use dropped to 0.17% by 2017.
More children who used antipsychotic medications also received a mental disorder diagnosis in 2017 than did in 2009, with an increase of 3%. Overall, antipsychotic use was higher in boys than girls.
The most common mental disorder diagnoses for antipsychotic users was pervasive developmental disorder, conduct or disruptive disorder, and ADHD. Diagnoses for these disorders increased from 2009 to 2017, except for ADHD.
In 2009, 27% of antipsychotic users were diagnosed for developmental disorders, by 2017 that increased to 38%. In 2009, 15% of antipsychotic users were diagnosed with conduct or disruptive behavior disorder. By 2017, that increased to 21%.
As for ADHD diagnoses, in 2009 24% of antipsychotic users were diagnosed with ADHD, but by 2017, less than 18% received the diagnosis.
In 2017, 32% of antipsychotic users had more than four psychotherapy claims and 43% had a psychiatric visit. Furthermore, most users also used another psychotropic medication, most commonly stimulants or antidepressants.
Off-Label Use Still Rampant
Despite the drops in overall use, many doctors are still prescribing antipsychotics for "off-label" uses that are not approved by the Food and Drug Administration as safe and effective, especially for conduct disorders or ADHD. There is no safety and effectiveness data for antipsychotic use for these conditions among young children. The long-term consequences are not fully understood.
Guidelines call for mental health treatment with a psychiatrist be attempted before children are prescribed strong medications. Children should be carefully assessed before receiving antipsychotics as treatment, the researchers warn.
Antipsychotic medications can pose health risks to children, including sedation, diabetes, high cholesterol, cardiovascular disease, weight gain, and even death.
"In privately insured young children, antipsychotic use declined from 2009 to 2017, with shifts towards indications with some supporting evidence," wrote study authors. "Nevertheless, a majority of use remains off-label and for conditions lacking effectiveness and safety data. Improving antipsychotic prescribing in young children remains a challenge."
"*" indicates required fields