In Addition to Car Accident Injuries, Motor Vehicles Pose Serious Risks for Children: Report
September 28, 2017
By: Martha Garcia
Although substantial progress has been made to improve the safety of automobiles and car seats, reducing the risk of serious injury or death for children in car accidents, a new report highlights the large number of other hazards motor vehicles may pose for children. 
According to findings published last week in the medical journal Traffic Injury Prevention, thousands of serious injuries and deaths have been linked to motor vehicles, as a result of non-traffic incidents. Those included problems resulting from children left in hot cars, cars backing over children, and injuries involving automatic windows and locked trunks.
Researchers from Hasbro Children's Hospital found that while a significant amount of data is collected concerning vehicle traffic accidents involving children, little data has been collected focusing on other types of injuries and deaths, involving cars that were not involved in a crash. This is the first study to compile all these types of events in one report.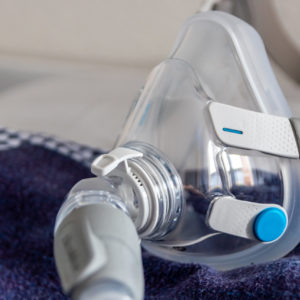 Did You Know?
Millions of Philips CPAP Machines Recalled
Philips DreamStation, CPAP and BiPAP machines sold in recent years may pose a risk of cancer, lung damage and other injuries.
Learn More
Researchers tracked incidents involving children in the U.S. who were ages 0 to 14 years old from January 1990 to December 2014. They compiled data from a number of sources, including media reports, individual accounts from families of affected children, medical examiner reports, police reports, child death review teams, coroner reports, medical professionals, legal professionals, and other publications.
The study catalogued information using the KidsAndCars.org database, including nearly 12,000 events, affecting 15,000 children, which caused 3,300 deaths. The average age of an affected child was three years old and the majority of the accidents occurred primarily in driveways and parking lots.
"Non-traffic injuries and fatalities present an important threat to the safety and lives of very young children," the researchers wrote.
More than 3,000 children were left alone in hot cars, resulting in 729 deaths. This was by far the most frequent type of car related injury that did not involve a car accident.
A total of 2,251 back-overs and 1,439 front-overs occurred to children across the 25 year period. Those resulted in 1,232 and 692 deaths, respectively. Nearly 800 children inadvertently knocked vehicles into motion, causing 227 deaths.
More than 400 accidents involved underage drivers, causing 203 deaths. Nearly 200 accidents involved power windows, such as strangulation, causing 61 deaths.
A total of 134 children suffered falls from vehicles, causing 54 deaths; and 79 vehicle fires occurred, causing 41 deaths.
Researchers also noted an additional 3,300 incidents of various nature occurred. Those involved situations like a child becoming entrapped in a trunk and other scenarios. Those incidents resulted in 157 deaths.
Researchers said that because for many years no data existed on these types of incidents, they were considered "freak accidents," and not investigated or quantified.
The new study reveals how common accidents such as these occur. This highlights the need for future efforts focusing on surveillance and education, as well as attention to child safety engineering modifications, advocacy and legislation to help prevent incidents.
"*" indicates required fields