Codeine Still Prescribed To Children Despite Serious Health Risks: Study
November 20, 2017
By: Martha Garcia
Despite recent FDA warnings about the risks associated with the use of codeine among children having their tonsils or adenoids removed, a new report suggests that many doctors continue to prescribe the powerful pain medication for children after tonsillectomy and adenoidectomy procedures. 
Prior research has shown that side effects of codeine pose serious risks for children. While there has been a decline in recent years, a study published in the November issue of the medical journal Pediatrics indicates that too many children continue to receive the drugs.
The FDA launched an investigation in 2012, focusing on the safety of codeine use by children after tonsillectomy or adenoidectomy surgeries. The investigation came after three children died after taking codeine following surgery. As a result, the FDA issued a black box warning in 2013, warning against the use of codeine in children after tonsil or adenoid surgery.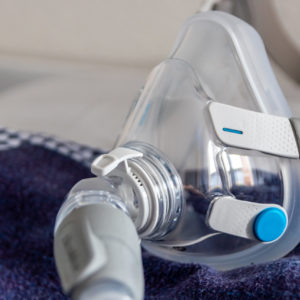 Did You Know?
Millions of Philips CPAP Machines Recalled
Philips DreamStation, CPAP and BiPAP machines sold in recent years may pose a risk of cancer, lung damage and other injuries.
Learn More
In this new study, researchers analyzed data involving more than 360,000 children in the Truven MarketScan Commercial Claims and Encounters database, looking at information on children who underwent a tonsillectomy or adenoidecotmy between 2010 to 2015.
The data highlights an overall 13.3% decrease in the proportion of children with more than one prescription filled for codeine after tonsillectomy or adenoidectomy. In January 2010, 31% of children received a prescription for codeine after surgery. By December 2015, that number dropped to 5%. However, that means that many children are still exposed to the dangers of codeine after having their tonsils or adenoids removed.
The FDA investigation into codeine use among children, as well as the black box warning, helped to reduce codeine prescribing overall, however, the data indicates 1 in 20 children who undergo the surgeries are still prescribed codeine. Researchers call this an "unnecessary gamble."
Another study, conducted after the FDA added the black box warning, indicated more than half a million children are still given codeine for pain every year.
Researchers warn that giving children codeine for pain is especially dangerous. It may not treat their pain and can cause respiratory depression and lead to death. Earlier this year, the FDA issued another warning, calling against codeine and tramadol use for children under the age of 18, especially if they have obstructive sleep apnea, lung disease or other conditions that affect their breathing.
Some children metabolize codeine much more quickly, leading to elevated levels of the active form of the drug reaching their systems much faster. Since 1969, 13 children have overdosed after taking codeine. Eight of those children had undergone tonsillectomy or adenoidectomy and were given the pain medication after surgery.
Researchers also noted the proportion of children receiving alternative opioid painkillers after tonsillectomy or adenoidectomy increased during the study period. It rose from 31.7% in 2010 to 46% by 2015.
Study authors said there was no link between the FDA investigation and the increase. However, in 2015, about 73% of opioids prescribed to children after tonsillectomy were hydrocodone products, 17% were oxycodone, 9% were codeine, and roughly 1% were other opioids.
"*" indicates required fields