Child Deaths From Cold and Cough Medication Poisoning Are Often The Result of Malicious Intent: Study
October 14, 2021
By: Martha Garcia
Cold and cough medicines are often the source of childhood injuries and deaths, and a new study suggests more than half of all child medication poisonings may be the result of caregivers administering the drugs for non-therapeutic purposes.
In a report published in the October issue of the journal Pediatrics, researchers with Children's Hospital Colorado and the University of Colorado reviewed cases of cold and cough medicine poisoning to determine whether the intent of exposure was intended to treat an illness, and whether the dose was given at higher levels than indicated for medical treatment.
Many of the children who died as a result of poisoning from cold and cough medicine were under the age of 2, and researchers indicate that 55% involved non-therapuetic intent, meaning the drug was not given to treat a cold or cough.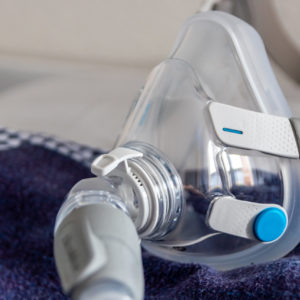 Did You Know?
Millions of Philips CPAP Machines Recalled
Philips DreamStation, CPAP and BiPAP machines sold in recent years may pose a risk of cancer, lung damage and other injuries.
Learn More
Researchers studied 180 fatalities among children younger than 12 years old after oral exposure to one or more cough and cold medications between 2008 and 2016, using data form the Pediatric Cough and Cold Safety Surveillance System.
A total of 40 deaths were judged by the panel as related or potentially related to the cough and cold medicine, and more than half were deemed intentional and malicious, either with intent to put the child to sleep or purposefully cause harm, the researchers concluded.
In an accompanying commentary, researchers noted that while childhood fatalities from cold and cough medicines being quite rare, the circumstances continue to pose a significant risk to young children.
The most common ingredient in cold and cough medicines that led to child deaths was diphenhydramine. It is a commonly used antihistamine which can cause drowsiness, especially in young children. The antihistamine was a factor in 70% of cases. It is used in medicines like children's Benadryl and children's Mucinex.
In about 15% of cases, the medicine was given to intentionally murder the child. In another 17% of cases, the medicine was given to intentionally sedate the child, not treat cold symptoms.
In more than half of deaths, there was at least one sedating agent involved. When a sedating agent was given to children, they were 3.6 times more likely to suffer a serious side effect or death.
In eight of the cases, children ingested opioids. This was the result of intentional and unintentional dosing, with some caregivers being negligent with storing and securing the drugs.
Researchers also investigated non-pharmaceutical malicious ingestions. Overall, there were more than 4,000 cases identified. This includes intentionally giving a child a substance that was not a medication, including things like cleaning agents, chemicals, alcohols, fumes, gases, and vapors. Overall, four children died and 18 sustained injuries that were classified as life-threatening.
In 2008, over-the-counter cough and cold medications underwent labeling changes due to safety concerns, including reported fatalities in children exposed to medicines. Despite FDA efforts regarding labeling and recommendations advising against cold medicines in young children, children are still at risk, the researchers warned.
"In conclusion, the findings from this study highlights the need for continued targeted interventions to promote medication safety and specifically to prevent child abuse by poisoning, which may involve over-the-counter medications such as cold and cough medicines as well as prescription medications or illicit substances," wrote authors of the commentary. "The authors highlight comprehensive testing as an opportunity to identify child abuse by poisoning, although access to testing may be limited."
"*" indicates required fields