Concussions Affecting Twice As Many Children In Recent Years: Study
July 13, 2016
By: Martha Garcia
New research indicates concussion brain injury rates among children and teens have nearly doubled in recent years, and some researchers warn the rates of head trauma among the youth may reach millions every year. 
According to a study conducted by researchers at the University of California, San Francisco, concussion rates among children ages 10 to 14 nearly tripled over a seven year period. The findings were presented at the annual meeting of the American Orthopedic Society for Sports medicine, in Colorado Springs, Colorado. They are considered preliminary until published in a peer reviewed journal.
Researchers examined data from health insurance record claims for nearly 9 million Americans in one particular insurance group. Nearly 44,000 children were diagnosed with a concussion between 2007 and 2014.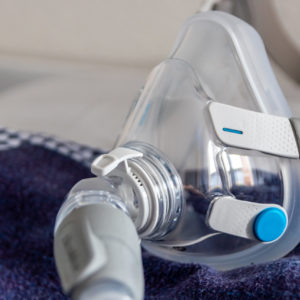 Did You Know?
Millions of Philips CPAP Machines Recalled
Philips DreamStation, CPAP and BiPAP machines sold in recent years may pose a risk of cancer, lung damage and other injuries.
Learn More
Concussion rates rose 160% across all age groups, 187% among older teens, and spiked by 243% among children 10 to 14 years old.
Those age groups also showed the biggest increase in concussion diagnoses over time. Researchers found concussion rates doubled among children and teens. One-third of the diagnoses were among children 10 to 19 year olds. Older teens sustained concussions at rate of 16.5 for every 1,000 patients and 10.5 per 1,000 among 10-14 year olds.
According to the U.S. Centers for Disease Control and Prevention (CDC), more than 248,000 children and teens end up in emergency rooms each year in the U.S. after suffering concussions from sports or recreational activities. However, a study published in June indicated in reality nearly 2 million children under 18 years old suffer concussions from recreational activities, not the 250,000 the CDC estimates. Some critics say the 2 million figure is still a low estimate.
The most significant jump was seen among 10 to 14 year-olds, their injury rates more than tripled, followed by 15 to 19 year-olds. While the specific causes of the concussions in each case are not defined, researchers say they are most likely head injuries from sports and other physical activities, like bike riding and skateboarding.
Researchers are trying to determine if the data reflects a true rise in the number of concussion injuries or simply an increase in diagnoses or both. It may be possible that coaches, young athletes and parents are getting more education on how to recognize  and respond to a possible concussion, causing an increase in diagnoses.
Concussion Safety
Since 2009, all 50 states and Washington D.C. passed laws targeting concussions in high school and young athletes. The laws are designed to ensure children are evaluated for potential concussion symptoms after a head injury. In 2007, the first year analyzed in the study, the laws did not exist.
An increase in diagnoses could be a good sign indicating a positive trend that people are taking head injuries seriously. Alternatively, the findings could also reflect a rise in the number of children and teens actually being injured during activity.
Researchers warn parents should take precautions to make sure children wear helmets when bike riding and skateboarding, ensure children have the right protective equipment during sports and enforce rules that lower the odds of injury. Awareness of concussion symptoms is also critical for quick diagnosis.
A study published in 2013 indicated patients who suffer a concussion, even a mild head injury, may cause brain damage and brain abnormalities four months after the symptoms of the concussion has subsided.
Concussion symptoms include, headache, dizziness, nausea, ringing in the ears, fatigue, confusion and vomiting. Milder symptoms should also be evaluated by a doctor, including queasy stomach, blurred speech, numbness, balance problems. Researchers caution people to understand not every concussion will knock a person unconscious, so even a blow to the head without loss of consciousness should be taken seriously and evaluated by a doctor.
"*" indicates required fields