Rear-Facing Car Seats Contribute to Child Heatstroke Deaths, Group Claims
June 26, 2014
By: Martha Garcia
A surprising number of young children continue to die each year after being left in hot cars, and one group says that standard vehicle safety features may be partially to blame. 
In 2014, at least 14 children have already died from heat stroke after being left in hot vehicles, according to Kidsandcars.org. The group claims rear-facing car seats and other features may be a contributing factor to the increasing number of deaths.
Kidsandcars.org is a non-profit group which focuses on protecting children from tragedies involving vehicles.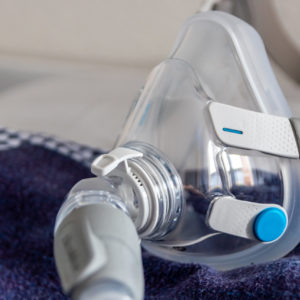 Did You Know?
Millions of Philips CPAP Machines Recalled
Philips DreamStation, CPAP and BiPAP machines sold in recent years may pose a risk of cancer, lung damage and other injuries.
Learn More
The group says the deaths are the unintended consequence of safety features like front seat airbags and rear facing cars seats. These features were initially designed to keep young children from being harmed during vehicle collisions, but now may be contributing to an increasing rate of deaths.
Statistics used by the group reveal in 1990 only five children died of heat stroke after being left along in a vehicle. That number rose to 25 children in 1995, five years after front seat airbags became a standard safety feature in new vehicles.
An average of 38 children die every year as a result of unintentionally being left in a hot car.
The group also points to rear-facing car seats as contributing to the problem, however there is no data to support the claim. Yet the group says, with a child-seat facing toward the back of the vehicle, it can be easy for a parent to unintentionally forget about a quiet or sleeping child since eye contact cannot be made looking through a rear-view mirror.
"There certainly is a relationship between putting kids in the backseat and the increase in children inadvertently being forgotten in cars," said the group's vice president, Sue Auriemma.
A recent study conducted at San Francisco University revealed that more than half of kids left in cars are under the age of two. Most safety organizations recommend keeping children in rear-facing car seats at least until the age of two. Statistically, the backseat is the safest place for children to sit, until the age of 13.
The safety group says since the implementation of certain safety features, one child has suffered vehicular heat stroke roughly every nine days, with 49 deaths being the highest rate in one year.
It is much easier for a child to suffer from vehicular heat stroke, considering a child's body temperature rises three to five times faster than an adults.
With the windows up, the temperature in a parked car can reach 125 degrees in only a few minutes. Cracking the windows does not alleviate the temperature or protect a child from heat stroke.
The majority of the children who suffer from vehicular heat stroke are under the age of one. More than 85% of victims are age three or younger.
Experts warn to never leave a child in a car unattended, not even for one minute. Other tips to avoid vehicle tragedy include:
Leave a purse or brief case on the backseat. This forces the driver to check the backseat before leaving the car.
Use drive-thru servers when possible, to avoid leaving children in a car unattended.
Get in the habit of opening a backdoor of the vehicle, even if no child is in the backseat, "Look Before You Lock." This will act as a reminder to always check to see if a child is left behind.
Place a large stuffed animal in the car seat when a child is not using it. When a child is placed into the car seat, move the stuffed animal to the front seat. This will act as a reminder that the child is still in the backseat when you exit the vehicle.
Make sure all adults know your child's routine, so if the child doesn't show up to daycare or school it will alert administrators to a problem.
Arrange for an administrator to call and check-in if the child does not arrive by the expected time.
"*" indicates required fields