High Doses Of Ibuprofen Linked To Acute Kidney Injuries Among Children
March 12, 2021
By: Russell Maas
A new study warns that side effects of ibuprofen may increase the risk of children developing serious and potentially fatal kidney injuries when prescribed at high doses, encouraging medical professionals to closely monitor kidney function during hospital treatment.
Chinese researchers published the findings in The Journal of the American Medical Association on March 4, linking the use of high-dose prescription ibuprofen to hospital-acquired acute kidney injuries among infants and young children.
Ibuprofen is a nonsteroidal anti-inflammatory drug (NSAID), which is the active ingredient in a number of over-the-counter pain killers, including Motrin, Advil and Midol. While commonly given to children worldwide to treat cancer, fever, trauma and various other conditions, little is known about the drug's potential adverse health effects on a child's kidneys.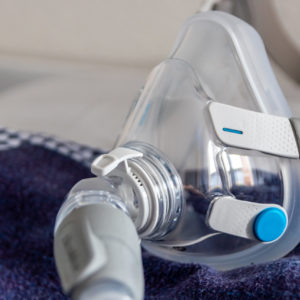 Did You Know?
Millions of Philips CPAP Machines Recalled
Philips DreamStation, CPAP and BiPAP machines sold in recent years may pose a risk of cancer, lung damage and other injuries.
Learn More
A team of researchers led by Licong Su, MD, National Clinical Research Center for Kidney Disease, Nanfang Hospital, China, examined electronic health records for 50,420 children hospitalized in China between January 1, 2013 and December 31, 2015, to determine whether prescribed ibuprofen was linked to acute kidney injury (AKI), which is a condition where the kidneys can no longer filter waste, and if not treated can worsen and cause life threatening adverse health consequences.
Researchers designated a hazard ratio for developing AKI among three age groups based on their finding. Infants and children one month to one year old had a hazard ratio of 0.99, children one year to 10 years old had a hazard ratio of 1.36, and children over 10 years of age had the highest ratio of 1.64.
Patients suffering from chronic kidney disease, or those who required intensive care treatment, were found to be given the highest doses of ibuprofen, when compared to all other diagnosis.
Of all health records examined, 11.0% were prescribed various dosage levels of prescription ibuprofen and 6.9% developed hospital-acquired acute kidney injury. Researchers indicate these findings represent a statistically significant increased risk of hospital-acquired AKI in children using prescription ibuprofen. Furthermore, the study indicates the association of ibuprofen with the risk of hospital-acquired AKI was dose-dependent.
The study data highlights new concerns for pediatricians to be cautious when prescribing ibuprofen, especially in high doses to children, and calls for those with chronic kidney conditions or those being treated in intensive care units to be closely monitored for proper kidney function.
Past research has identified the potential for acute kidney injury to development in those who regularly take ibuprofen. A 2017 study by researchers from the Stanford University School of Medicine was published in the Emergency Medical Journal, finding athletes that take ibuprofen to help compete in ultramarathons may double the risk of acute kidney injury.
The study involved a double-blind placebo-controlled clinical trial among 89 participants across the globe, about half of whom used ibuprofen to run a 50-mile race and half of whom were given a placebo.
According to the findings, acute kidney injury was found among 35% and 85% of distance runners, but in most cases those injuries resolve themselves in a day. Researchers warned that the use of ibuprofen may exacerbate those injuries and increase the risk of kidney failure.
"*" indicates required fields