CDC Continues to Investigate Cases of Child Paralysis After Enterovirus Outbreak
January 14, 2015
By: Martha Garcia
Federal health officials continue to be baffled by cases of paralysis that have appeared among more than 100 children nationwide, which was initially throught to be enterovirus D68, but now has become somewhat of a mystery. 
Last fall, reports of children becoming ill with flu-like symptoms were reported across most of the United States. Slowly, doctors began to attribute the outbreak to enterovirus D68, a respiratory illness marked by wheezing and difficulty breathing. However, as the infections began to subside, clusters of new cases of paralysis continued to be reported.
At least 103 children in 34 states have reported unexplained polio-like paralysis in the arms or legs since August 2014, according to the U.S. Centers for Disease Control and Prevention (CDC). The federal health agency is now calling the paralysis cases acute flaccid myelitis (AFM) and have launched an investigation into the continued reports of paralysis and limb weakness.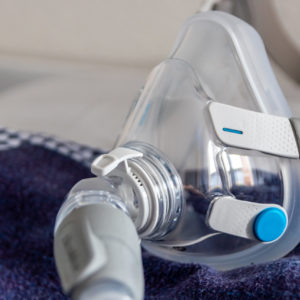 Did You Know?
Millions of Philips CPAP Machines Recalled
Philips DreamStation, CPAP and BiPAP machines sold in recent years may pose a risk of cancer, lung damage and other injuries.
Learn More
Initially several children became ill with the enterovirus D68 respiratory symptoms, many requiring hospitalization and breathing treatments. The number of children becoming sick began to increase rapidly over the second half of 2014, impacting more than 500 children affected nationally, across 43 states. As of January 2015, at least 1,153 people had been affected by the virus in 49 states, including at least 13 deaths.
Health experts said it is common for outbreaks like enterovirus to spread during the fall, the time when school resumes for children, allowing germs to be spread more quickly. Many of the children impacted were taken to the emergency room.
Amid the spread of enterovirus D68, a number of children began experiencing polio-like symptoms and severe muscle weakness and paralysis, which health officials believed were linked to the virus.
Testing appears to indicate that the children have a problem with their spinal cord fluid and inflammation of the grey matter, which was revealed by magnetic resonance imaging (MRI).
Many doctors and parents are now wondering whether the enterovirus D68 is the cause. Enterovirus is closely associated with polio and polio-like symptoms. In fact, Poliovirus is a form of enterovirus.
Unexplained cases of paralysis in children occur every year, typically in scattered and unrelated clusters. However this time, most continue to be linked in many ways.
Paralysis Causes Unclear
While enterovirus D68 continues to be the prime suspect, the CDC has not ruled out other diseases as well. Many of the children affected by limb paralysis never tested positive for infection with enterovirus D68.
In 71 children, researchers were unable to find enterovirus or other pathogens in the spinal fluid, leaving them with an even bigger mystery.
In cases of polio, it is common to find traces of the virus in the spinal fluid or stool.
Researchers initially had to develop an antibody test for enterovirus D68 to determine how common the virus is to begin with, and whether it played a role in the paralysis of the affected children.
However, some researchers speculate the paralysis may be linked to some genetic mutation or set of mutations and are beginning to study family members of the children experiencing paralysis to study their genes as well.
Two-thirds of the children affected by AFM have reported some improvement in paralysis symptoms, one-third of the children showed no improvement at all, and only one child has fully recovered.
Researchers say it is unclear whether the paralysis will continue to affect more clusters of children in the coming months as it has over the past few, but continue to work on the mystery of the illnesses origin.
"*" indicates required fields