Children Exposed To Pesticides Have Higher Risk of Cancer: Study
September 23, 2015
By: Irvin Jackson
Children exposed to indoor pesticides may be nearly 50% more likely to be diagnosed with childhood cancer, according to the findings of a new study. 
Researchers with the Harvard T.H. Chan School of Public Health in Boston found higher rates of childhood leukemia and lymphoma when they looked at a number of previous studies on pesticide exposure. The findings were published by the medical journal Pediatrics on September 14.
The analysis looked at 16 previous observational studies published before February 2014. According to the findings, there was a 47% increased risk of a child being diagnosed with childhood leukemia, and a 43% increased chance of a childhood lymphoma diagnosis if the child was exposed to indoor herbicides, but there was no link found to outdoor exposure.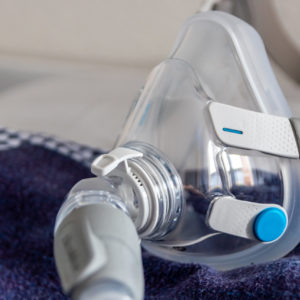 Did You Know?
Millions of Philips CPAP Machines Recalled
Philips DreamStation, CPAP and BiPAP machines sold in recent years may pose a risk of cancer, lung damage and other injuries.
Learn More
WILLIAM H GATHERCOLE AND NORAH G

September 24, 2015 at 10:31 pm

THE FLAWED, DISCREDITED, & AMATEURISH RESEARCH !NORAHG RESPONDS AGAINST CHENSHENG LU'S ANTI-PESTICIDE STUDY ― IT IS MISLEADING THE PUBLIC WI Chensheng Lu's Anti-Pesticide Study has been DISCREDITED by the legitimate main-stream science-based community. It is a FLAWED STUDY that made a FAILED attempt to establish some kind of link between the development of childhood CANCERS, primarily leukemia[Show More]THE FLAWED, DISCREDITED, & AMATEURISH RESEARCH !NORAHG RESPONDS AGAINST CHENSHENG LU'S ANTI-PESTICIDE STUDY ― IT IS MISLEADING THE PUBLIC WI Chensheng Lu's Anti-Pesticide Study has been DISCREDITED by the legitimate main-stream science-based community. It is a FLAWED STUDY that made a FAILED attempt to establish some kind of link between the development of childhood CANCERS, primarily leukemia and lymphoma, and the use of pest control products. The study DID NOT perform any new research, but rather, did a META-ANALYSIS ( a.k.a. RETROSPECTIVE ) of a combination of 16 previous studies that examined whether there was a correlation between these cancers and exposure to the ingredients that are found in INSECT ICES sprays. Their conclusion ?!?! Children who were exposed to insect spray indoors APPEARED to have about a 45 per cent increased risk of developing leukemias and lymphomas. According to American Council for Science and Health ( ACSH, see below ), there all sorts of FLAWS in the study. Retrospective studies are NOTORIOUSLY UNRELIABLE. Although a 45 per cent increase seems like a substantial number, it is not for retrospective studies. In a retrospective study, any effect that is not at least DOUBLE ( 100 per cent increase ) is MEANINGLESS. Moreover, many of the active ingredients reported in this flawed-study are CHEMICALLY AND PHARMACOLOGICALLY UNRELATED TO EACH OTHER. It is a FALLACY to assume that any two of these ingredients will have similar effects upon humans simply because they both kill INSECTS. This flawed-study does not even attempt to distinguish which insecticides were associated with these cancers, but rather, AMATEURISHLY LUMPS THEM ALL TOGETHER. This COMPROMISES any conclusions that are derived from this flawed-study. Finally, some kind of link was supposedly found with the use of HERBICIDES. This is SCIENTIFICALLY ABSURD. The ingredients that are used to control weeds have NOTHING WHATSOEVER IN COMMON with those that control INSECTS, either chemically or mechanistically. THIS IS A HUGE RED FLAG THAT SUGGESTS THAT THE DATA ARE MEANINGLESS. Consequently, Chensheng Lu's Anti-Pesticide Study has been DISCREDITED. Scientific research shows that, as reported through EPA's and Health Canada's vast toxicology database, NO harm will occur when pest control products are applied properly. All of these products have been evaluated for their carcinogenic potential. http://wp.me/p1jq40-6yf Even Canadian Cancer Society's own web-sites state, repeatedly, that scientific research does NOT provide a conclusive link between pest control products and cancer. http://wp.me/p1jq40-4qc In fact, scientific research proves that pest control products will cause NO harm and do NOT cause cancer. PESTICIDES CAUSING CANCER IS A MYTH ! http://wp.me/p1jq40-2nl The safety and effectiveness of pest control products is NOT a debatable issue. Overwhelming scientific research has clearly demonstrated that that have NOT been linked to ANY issues related to health and environment. There are thousands of known deaths per year from known cancer-causing factors such as unhealthy diet, physical inactivity, excess body weight, alcohol consumption, and over-exposure to the sun. There are NONE related to pest control products, which are SCIENTIFICALLY-SAFE, and will NOT CAUSE HARM TO PEOPLE, ANIMALS, OR THE ENVIRONMENT. http://wp.me/p1jq40-7HR http://wp.me/P1jq40-2ha http://wp.me/p1jq40-5ni American Council for Science and Health ( ACSH ) is a non-profit organization founded in 1978 by Dr Elizabeth M Whelan that produces peer-reviewed reports on issues related to food, nutrition, chemicals, pharmaceuticals, lifestyle, the environment, and health ACSH frequently defends science against claims that industry products create risks of injury, ill-health, or death. Consequently, ACSH has been entered on the list of REAL experts who speak out against the conspiracy to impose reckless and arbitrary prohibition against conventional pest control products. http://wp.me/P1jq40-8hT For more information about ACSH, go to The Pesticide Truths Web-Site ... http://wp.me/P1jq40-1XS We are the National Organization Responding Against HUJE that conspire to destroy the Green space and other industries ( NORAH G ). As a non-profit and independent organization, we are environmentalists who are dedicated to reporting about NON-EXPERT PESTICIDE-HATING FANATICS, as well as the work of RESPECTED and HIGHLY RATED EXPERTS who promote ENVIRONMENTAL REALISM and PESTICIDE TRUTHS. http://wp.me/p1jq40-8DV Get the latest details at http://pesticidetruths.com/ WILLIAM H GATHERCOLE AND NORAH G
"*" indicates required fields