Children Poisoned By Prescription Drugs Often Gain Access After Adults Remove Safety Packaging: Study
February 13, 2020
By: Martha Garcia
Although significant steps have been taken in recent decades to require safety packaging that protects children from prescription drug poisoning, a new study suggests that more than half of all problems from children gaining access to prescription medications occurs because adults have taken them out of child-proof bottles or packaging.
In a poison control study published late last month in the Journal of Pediatrics, researchers with Emory University and the U.S. Centers for Disease Control and Prevention (CDC) indicate that adults often unintentionally make it easy for children to consume dangerous pills.
Researchers analyzed data from five U.S. poison centers between February and September 2017, reaching out to individuals who called about medication poisoning involving children under five years old. Participants answered contextually directed questions about exposure circumstances.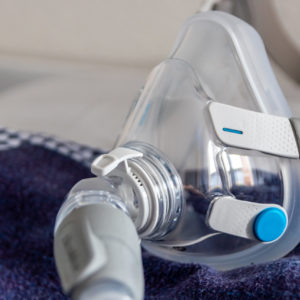 Did You Know?
Millions of Philips CPAP Machines Recalled
Philips DreamStation, CPAP and BiPAP machines sold in recent years may pose a risk of cancer, lung damage and other injuries.
Learn More
The study included nearly 4,500 participants, representing about 62% of all childhood medication poisoning callers. According to the findings, more than 70% of medication exposures involved children under the age of two. In addition, more than 50% of children poisoned by prescription medications got them after an adult took them out tamper resistant packaging, making the drugs easier for the child to access.
One-third of poisonings involved only prescription medications, one-third involved only over-the-counter (OTC) products that require child resistant packaging, and one-third involved one or more OTC products that don't require child resistant packaging.
More than half of exposures involving prescription medications involved medications that had been taken from child-proof packaging, while 20% of poisonings that involved OTC products involved medications that were taken out of child-resistant packaging.
Half of the prescription medications poisonings involved attention deficit and hyperactivity disorder (ADHD) medications and 43% involved opioid painkillers.
In some cases, the medications were transferred to other containers that were not child-proof. The most common medications that were put into other containers included anticonvulsants, hypoglycemic agents, and cardiovascular antithrombotic agents.
Adults often remove prescription and over-the-counter medications from the child-proof packaging to help them remember to take the medication as prescribed. They may be placed into a pill box or other daily organizer. They may also be put into easier containers to travel with which fit better in a pocket, purse, or backpack, such as small baggies or other small containers that are not child resistant.
Many adults also remove medications from the containers and place them on countertops or bedside tables to help remind someone to take it later. Additionally, sometimes adults simply drop or spill a medication and fail to pick up every tablet that was dropped.
In 31% of poisoning calls involving prescription medications, a grandparent was involved in the exposure, meaning it was a grandparent's medication that was placed in another container that was not child safe. However, in only 8% of over-the-counter medication exposures was a grandparent involved. This may be because many prescription medication bottles can be difficult for seniors to open and access easily, the researchers speculate. Thus, they place the medications in other containers.
More than 400,000 poisoning exposures involving young children are received every year by poison control centers. These lead to 50,000 ER visits involving young children who have ingested medications when adults weren't paying attention.
Researchers say medication packaging design innovations should focus on encouraging adults to keep products in child-resistant containers and should include educational messages targeting specific circumstances and medications.
"The findings of this study suggest that pediatric exposures to prescription medications are just as often the result of adults removing medications from original containers as the result of improper use or failure of child-resistant packaging," the researchers concluded. "Thus to prevent many, if not most, prescription medication exposures, a new paradigm may be required that focuses on encouraging adults to keep medications within some type of child-resistant container until the moment that they take each pill or tablet."
"*" indicates required fields