Study Links Childhood Antibiotic Overuse in Hospitals to Emergency Departments
August 03, 2022
By: Martha Garcia
Children are more likely to be given antibiotics for pneumonia when they are treated in the Emergency Room, according to the findings of a new study that adds to the growing concerns about the overuse of the medications, which are giving rise to a growing number of antibiotic-resistant "superbug" infections that are difficult to treat and potentially deadly.
In a report published last month in the medical journal Pediatrics, researchers warn that children who did not have an x-ray to confirm a pneumonia diagnosis were still likely to receive short and full rounds of antibiotic prescriptions after visiting the ER, even if they were later admitted to the hospital.
Researchers from the University of Colorado School of Medicine evaluated data on 477 children who were treated in the emergency rooms for suspected community-acquired pneumonia. Overall, 60% of children received an inpatient course of antibiotics, while 53% of patients received a full course of antibiotics after being discharged from the hospital.
Children who were treated in the ER and underwent an x-ray had a higher likelihood of being given antibiotics, but many children who didn't receive an x-ray to confirm pneumonia still were given antibiotics while in the ER, and later a full course after being discharged from the hospital.
Among children first treated in the ER, researchers indicated that there was a fourfold risk of receiving antibiotics, even if they had not gotten an x-ray.
Long-Term Side Effects of Antibiotics Overprescription
Research indicates antibiotics may not be as beneficial in treating pneumonia in children compared to offering them no treatment.
Children treated with antibiotics and those not given the medication had identical rates of return visits and hospitalizations overall. More so, antibiotics are widely prescribed by doctors for no good reason, especially conditions that cannot be treated by antibiotics, in more than 40% of cases.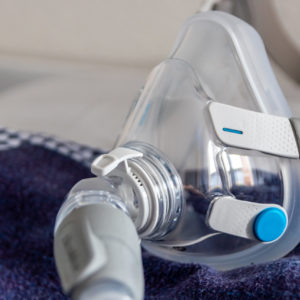 Did You Know?
Millions of Philips CPAP Machines Recalled
Philips DreamStation, CPAP and BiPAP machines sold in recent years may pose a risk of cancer, lung damage and other injuries.
Learn More
Researchers in the new study warn that the decision to treat hospital patients with antibiotics for pneumonia lies largely with whether they were first treated in the ER, not whether x-rays were taken to confirm the diagnosis.
Among children treated in the ER first and not given an x-ray to confirm the findings, 29% still received inpatient antibiotics and 21% received a full course.
Other conditions were also a factor in antibiotic prescribing, including if the patient suffered a fever or needed supplemental oxygen. However, even those factors did not increase the likelihood a patient would receive antibiotics as much as being treated in the ER.
Other studies have shown outpatient care facilities, including treatment in the ER and urgent care clinics, often leads to overprescribing antibiotics unnecessarily. Antibiotic overuse leads to the proliferation of antibiotic-resistant bacteria, or so called superbugs.
Overuse of antibiotics among children leads to increased healthcare costs, and has been a topic of concern in recent years, as more data indicates that the practice is contributing to the proliferation of antibiotic-resistant bacteria, which lead to more than 35,000 deaths every year in the U.S. alone. Unnecessary use of antibiotics has also contributed to an increase in C. diff infections, which are notoriously difficult to treat and lead to more than 150,000 deaths every year.
"*" indicates required fields