Study Finds Spike In Childhood Buprenorphine Exposures
July 02, 2018
By: Martha Garcia
Childhood exposures to drugs used to combat opioid addiction have increased by more than 215% across three years, according to the findings of a new study. 
Researchers warn that buprenorphine, the opioid addiction drug, poses a serious risk to both children and teens, finding that many young children are accidentally exposed to the drug, and many teens are intentionally taking the medication illicitly, and suffering serious side effects.
The findings were published in the June 2018 issue of medical journal Pediatrics, as part of a study that analyzed data on buprenorphine exposures from calls to U.S. poison control centers between 2007 and 2016.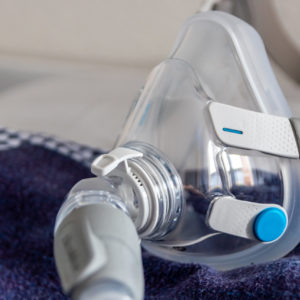 Did You Know?
Millions of Philips CPAP Machines Recalled
Philips DreamStation, CPAP and BiPAP machines sold in recent years may pose a risk of cancer, lung damage and other injuries.
Learn More
Overall, more than 11,000 children and teens under 19 years old were exposed to buprenorphine, according to the National Poison Data System
Exposure to children increased 215% from 2007 to 2010, later decreasing 43% from 2010 to 2013, then increasing again by 9% in 2016.
Buprenorphine is a drug used to treat opioid addiction. It is both a stimulant of opiate receptors and a blocker. While it does not give the same high as other opioid painkillers, like Vicodin or Oxycodone, it is still an opiate.
The drug also has a mild respiratory depression effect on adults. This is not very risky for adults and teens, unless the medication is coupled with other drugs or alcohol. In young children, the respiratory depression is severe. It will greatly slow a child's breathing, in many cases causing serious side effects and requiring immediate medical attention.
More than 86% of exposures were among children under the age of six. The data also indicated roughly 89% were unintentional exposures. About 97% of exposures involved buprenorphine only.
When the exposure involved only buprenorphine, young children had a greater risk of being admitted to the hospital and needing serious medical attention than older children who were exposed to the drug.
Researchers speculate some parents may have been given the drug to treat their own addiction, but are unaware of the risk it poses to children. Thus, they left the medication out or in unlocked cabinets where children had access to the drug.
Teens accounted for about 11% of exposures. The majority, 77%, were unintentional. However, 12% were suspected suicides. Nearly 30% involved more than one drug.
Teens who took buprenorphine had a higher risk of needing serious medical attention or being admitted to the hospital if they took it with other drugs or alcohol.
Researchers indicated they were surprised teens were even taking the drug. It is typically a drug that is given when a person is being treated for addiction. However, it is still available on the streets.
Teens who take the drug and take other substances put themselves at serious risk of respiratory depression because of the compounded effects.
Roughly 60% of those who intentionally abused buprenorphine were teen males. However, 60% of suicides were among teen females.
Study authors recommend unit-dose packaging instead of prescribing an entire bottle of pills. This may help prevent unintentional exposure to young children. Doctors and treatment programs should educate parents about the danger of the drug, as many parents may not be aware it poses a risk. Parents should also lock up the drug so teens can't get easy access to the pills.
"Health providers should inform caregivers of young children about the dangers of buprenorphine exposure and provide instructions on proper medication storage and disposal," the researchers warned.
"*" indicates required fields