Childhood Concussions Lead To Lower Quality of Life: Study
October 26, 2016
By: Martha Garcia
The findings of new research highlights the serious and potentially long-lasting side effects of concussions for children, indicating that those who experience symptoms months after a head injury may be more likely to have an overall lower quality of life; affecting them emotionally, physically, socially, and diminishing school performance. 
In a study published this week in the medical journal JAMA Pediatrics, Canadian researchers report that persistent concussion symptoms not only affect quality of life in children while they are healing, but that lower quality of living can continue long after the symptoms are apparently resolved.
Researchers conducted a multi-center study of children ages 5 to 18 who suffered a concussion between August 14, 2013, to September 30, 2014. Children who came into the emergency room within 48 hours after suffering a head injury and were considered to have acute concussion were enrolled across nine pediatric ERs within the Pediatric Emergency Research Canada Network.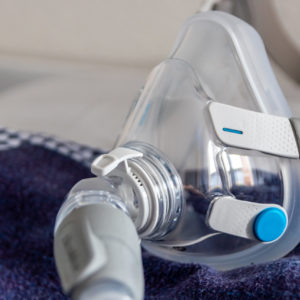 Did You Know?
Millions of Philips CPAP Machines Recalled
Philips DreamStation, CPAP and BiPAP machines sold in recent years may pose a risk of cancer, lung damage and other injuries.
Learn More
Post-concussion symptoms were defined as three or more persistent symptoms on the Post-Concussion Symptom Inventory at 4 weeks after the injury. Symptoms of concussion include, headaches, dizziness, nausea, cognitive changes, mood disturbances and sensitivity to light and noise.
More than 2,000 children were enrolled in the concussion study. Quality of life was assessed in different areas as reported by a parent or the patient on a questionnaire at 4, 8 and 12 weeks after the head injury. A total of 1,667 completed the quality of life questionnaire at all three time points.
Of those, about 30% of the children continued to experience symptoms. Those with post-concussion symptoms had lower quality of life scores than the children without symptoms. Children with post-concussion symptoms had significantly lower physical, emotional, social, and school quality of life scores at four, eight, and 12 weeks than children who were not suffering lingering symptoms.
Researchers found that children with symptoms also had lower quality of life than healthy children at four weeks.  Those children also had lower quality of life at eight weeks and 12 weeks.
Among the children that recovered quickly from a concussion and had no lingering symptoms, they also had lower quality of life than normal children at four weeks and eight weeks.
"Deficits in health related quality-of-life are pervasive across all domains and may persist for months even in children whose symptoms have resolved," wrote study authors.
The researchers called for a large comprehensive study to address the association between post-concussion symptoms and quality of life in children.
Childhood Concussion Concerns
The attention to childhood concussions has soared in recent years, as more information has been discovered about the long-term consequences of a head injury for children.
While most of the focus has been on youth football, a study published last month indicated an increasing number of concussions are linked to youth soccer injuries, leading to a 111 percent increase in concussions each year since 1990.
Another study published in July concluded that the number of youths suffering head injuries each year has nearly doubled. Concussion rates among all age groups increased 160% since 2007.
Research indicates suffering a concussion will make a person more likely to experience other serious symptoms in the short and long term. Teens who suffer concussions and experience sensitivity to light or noise may be more likely to develop emotional symptoms, like depression, aggression or anxiety.
The CDC estimates children suffer 1.6 to 1.8 million sports-related concussions every year. Research published in June suggests many children who suffer a traumatic head injury do not get proper medical attention and screening. The study estimated more than 1 million children who suffer head trauma do not get evaluated for injuries.
"*" indicates required fields