Children and Infant Tylenol Recall Issued Due to Possible Contamination
September 24, 2009
By: AboutLawsuits
Certain lots of children and infant Tylenol have been recalled, as they could be contaminated with bacteria.
On September 18, McNeil Consumer Healthcare, the subsidiary of Johnson & Johnson that makes Tylenol, sent a letter to healthcare professionals warning that 21 lots of children's Tylenol products could be contaminated with Burkholderia cepacia (B. cepacia) bacteria.
The Tylenol recall affects certain batches Children's Tylenol Suspension, Infant Tylenol Suspension, Children's Tylenol Plus Cough & Runny Nose, Children's Tylenol Plus Cold/ Allergy and Infant Tylenol Drops and other infant and children's products of various flavors and sizes.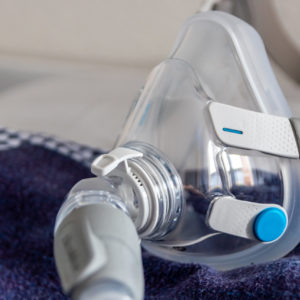 Did You Know?
Millions of Philips CPAP Machines Recalled
Philips DreamStation, CPAP and BiPAP machines sold in recent years may pose a risk of cancer, lung damage and other injuries.
Learn More
B. Cepacia is a type of bacteria and known human pathogen that can cause pneumonia in individuals with compromised immune systems or who suffer from lung diseases such as pulmonary disease, cystic fibrosis or chronic granulomatous disease. McNeil's letter to healthcare professionals said that the bacteria were detected in raw ingredients used to manufacture its children's Tylenol products.
There have been no injuries or illnesses reported in connection to the contaminated medicine. McNeil has said the recall is precautionary, and they have not found actual bacteria in finished Tylenol products. The company said that while it is unknown whether the bacteria can cause an infection through ingestion, it has been known to cause infections through the use of nasal sprays and mouthwashes.
The affected batches were manufactured between from April through June 2008, and a full list of recalled lots can be found in a copy of the letter sent to doctors, which is posted on the Tylenol website. The lot numbers are located on the bottom of the box as well as on the label of the bottles.
Parents and caregivers who believe they have a recalled product can contact the McNeil Customer Care Center at 1-800-962-5357 for a coupon for a new bottle. If anyone suspects they have given a child any of the recalled products, they should contact their health care provider regarding any concerns.
heather

February 12, 2014 at 6:46 pm

my daughter was born dec15,2009 she was born with club feet. she was 1% away from a full deformaty and she had to have cast every week for 8 weeks. the doctor told me to give her infant tylenol as needed but no more than every 4 hours. on march 3 2010 she got her last set of cast off and that night she was really sick. we took her to the hospital and they said after 6 hours that she had rsv in her[Show More]my daughter was born dec15,2009 she was born with club feet. she was 1% away from a full deformaty and she had to have cast every week for 8 weeks. the doctor told me to give her infant tylenol as needed but no more than every 4 hours. on march 3 2010 she got her last set of cast off and that night she was really sick. we took her to the hospital and they said after 6 hours that she had rsv in her lungs and to keep an eye on her breathing. everyday my daughter was at the doctors after the hospital. everyday she got worse and worse. on march 7 2010 she was being rushed to the hospital with in 2 hours after her appointment. we almost lost her right their. the hospital finaly got her stable and told me my daughter was being transferred to bronson hospital to the childrens section. the bronson team showed up and put a oxygen tube down her throat and sadated her. the hospital had my daughter on 4 narcotics to keep her under and on life support and oxygen. she was like that for 12 days then they told me she had 4 bactirial infections in her lung and pneumonia and part of one of her lungs had collapsed. after they got her better from all that they started test of why this happened. they finally found out my daughter was aspirating in to her lungs every time i gave her anything by mouth. the hospital did surgery and put a g-tube in her belly and sent her home easter sunday in april 2010. i know that the aspiration was not the caused by the tylenol but the sickness was and i need help. i need anyone that has a simular case to step up so my daughter can fight this and get justice. she almost lost her life and will always have the scar on her belly reminding us all of that horriable day that she almost died from all of this. the doctors didnt even understand why their was so many infections when she was only 3 months old and formula and tylenol was the only thing she was on.... thank you

joe

February 19, 2011 at 8:12 pm

if they can not get their product right and where it wont make people sick make them shut down for good we do not need product like I WILL NOT TAKE ANY PRODUCT MADE BY TYLENOL EVER AGAIN AND I'M GOING TO DO MY BEST TO GET MY FAMILY AND FRIENDS DON;T TAKE IT ANYMORE!!!!!!!!!

Jacqueline

September 27, 2010 at 2:37 am

I'm so sorry to hear about everyone's children but I would like to give you some words of wisdom and warning, I am a 14 year old patient with cystic fibrosis so I know a lot about this bacteria. Firstly the problem with diagnosing it is that it's a gram negative bacteria so it is resistant to the die in most common tests. The problem with treating it is also because it is a gram negative bacteri[Show More]I'm so sorry to hear about everyone's children but I would like to give you some words of wisdom and warning, I am a 14 year old patient with cystic fibrosis so I know a lot about this bacteria. Firstly the problem with diagnosing it is that it's a gram negative bacteria so it is resistant to the die in most common tests. The problem with treating it is also because it is a gram negative bacteria which means the most common antibiotics can't penetrate it this is even higher if the child was on other antibiotics prior to the infection because it helps them develop immunity. Then finally it is even harder to fully eradicate because many times the antibiotics can only kill so many bacteria then once treatment ends they begin to colonize again and are even more antibiotic resistant. So what I say you should do is if contaminated product is ever ingested call your doctor and practice airway clearance techniques to eradicate the mucus the bacteria thrives and throw away anything that could have come into contact with the product because burkholderia cepacia has been known to be able to live in benodine solution (which is used to sterilize the skin before surgery) god bless hope this helped.

Natalie

July 9, 2010 at 3:37 am

My son developed pnuemonia out of the blue very quickly back in May 2008. He had just had vaccinations a few days before and I had given him tylenol for his low grade fever. then, his fever got worse (about 102.9) and out of nowhere, his breathing became very shallow and labored so i took him to the ER. the xray showed he had pnuemonia (bacterial, not viral). i hadn't heard about the tylenol r[Show More]My son developed pnuemonia out of the blue very quickly back in May 2008. He had just had vaccinations a few days before and I had given him tylenol for his low grade fever. then, his fever got worse (about 102.9) and out of nowhere, his breathing became very shallow and labored so i took him to the ER. the xray showed he had pnuemonia (bacterial, not viral). i hadn't heard about the tylenol recall until tonight and now i am suspecting that this is what caused him to get pnuemonia. i don't recall him having any other digestive problems like some of the other commentors, but this is certainly cause for concern. is there a class action suit pending on this - it's outrageous!

Courtney

July 6, 2010 at 3:48 pm

Ursala And christine my daughter has had 3 seizures in a two week span all tree times she was taking infant motrin and tylonal she was hospitalized 2 times for four days each time because of high liver enzymes and high levels of elevated blood count this is not easy to see my doughter suffer like this she has been sick off and on for a year now with ears and croup coughs she has been tested for ev[Show More]Ursala And christine my daughter has had 3 seizures in a two week span all tree times she was taking infant motrin and tylonal she was hospitalized 2 times for four days each time because of high liver enzymes and high levels of elevated blood count this is not easy to see my doughter suffer like this she has been sick off and on for a year now with ears and croup coughs she has been tested for everything don't know what else to do please stay in touch if u hear of anything else or know something

Sam

June 11, 2010 at 9:48 am

Couple of days ago I gaved my 8mos old daughter Motrin for teething, 2 hrs later she had a seizure and had to go to ER on ambulance, this is the first time that I gaved her Motrin, when we were at the ER her temp were 104...she had a temp of 98 b4 I gaved her the Motrin...Dr stated it's a febrile seizure and that she had a virus..but never name the virus, a virus that gaved you a seizure? does not[Show More]Couple of days ago I gaved my 8mos old daughter Motrin for teething, 2 hrs later she had a seizure and had to go to ER on ambulance, this is the first time that I gaved her Motrin, when we were at the ER her temp were 104...she had a temp of 98 b4 I gaved her the Motrin...Dr stated it's a febrile seizure and that she had a virus..but never name the virus, a virus that gaved you a seizure? does not make sense to me..when I came home I did some research and checked the Motrin NDC # and it's a recall bottle..now, she been coughing like shes choking, runny nose, vomitting also wheezing..im now concern, I will take her to the Dr again tomorrow.

Theresa from La.

June 9, 2010 at 10:05 pm

I lost my 5-month-old granddaughter in 2003 due to an overdose from Infant's Tylenol. I can't go into details at this time because there is a pending lawsuit but I would like to caution parents & grandparents as to the dangers of this medication. Death is an unacceptable side effect of a medication intended to give these innocent babies relief from pain & fever. We lost our precious little[Show More]I lost my 5-month-old granddaughter in 2003 due to an overdose from Infant's Tylenol. I can't go into details at this time because there is a pending lawsuit but I would like to caution parents & grandparents as to the dangers of this medication. Death is an unacceptable side effect of a medication intended to give these innocent babies relief from pain & fever. We lost our precious little girl within 5 days. Please, be careful with this product. I will be on every form of news media as soon as this lawsuit is settled informing the public of these dangers & sharing my story. I don't want to see another family have to go through the pain my family has experienced over the past 7 years.

Deby

June 7, 2010 at 5:22 am

My Grandson died in September 2007 and he had been taking Infant Tylenol. I think he may have had the B. Cepacia bacteria. I still have the bottle of Tylenol. Where can I get the Tylenol bottle tested? After 3 years could it still have the active bacteria in it?

Christin

June 4, 2010 at 2:12 pm

Antionette: Just because the febrile seizure are not concerning, you need to figure out what is causing them, keep a chart of all of the symptoms, temps, cough (and types of coughs), everything this will help the Dr. see the patterns in the illnesses and that it is recurring/continued not just a new illness. Above all trust your gut feeling. You are the mom and spend the most time with them, you[Show More]Antionette: Just because the febrile seizure are not concerning, you need to figure out what is causing them, keep a chart of all of the symptoms, temps, cough (and types of coughs), everything this will help the Dr. see the patterns in the illnesses and that it is recurring/continued not just a new illness. Above all trust your gut feeling. You are the mom and spend the most time with them, you know if something is not right and we will figure this out.

Christin

June 4, 2010 at 2:07 pm

Comment for Antionette: I am so sorry that your son has had the seizures, they are terrifying and consume your life b/c of the fear that it could happen without warning. We had EEG's done after his 3rd seizure in 6 months (2 in 2 weeks while taking Tylenol & Motrin). Results were normal and they are believed to be Febrile seizures, which are not too concerning (to the Neuro at least) but we ar[Show More]Comment for Antionette: I am so sorry that your son has had the seizures, they are terrifying and consume your life b/c of the fear that it could happen without warning. We had EEG's done after his 3rd seizure in 6 months (2 in 2 weeks while taking Tylenol & Motrin). Results were normal and they are believed to be Febrile seizures, which are not too concerning (to the Neuro at least) but we are in contact every time this happens. He has now had 4 and it seems to be in a cycle where every two weeks he has this fever and its followed by Coughs, Mucous, Breathing issues, respiratory. Is there something lowering the seizure threshold? What temps is your child seizing at? My son's seem to be about 102.5˚ F - So every temp is scary and they come on so fast. Dr. are running test on things like immune system, vaccines, allergies, CF... all things that could have the respiratory symptoms. They did run a throat swab (negative) but i am not sure how accurate that test is for B Cepacia so i am not convinced. This would be much easier if McNeil told us what we needed to treat our children for. they say they care and are sorry for our inconvenience but don't want to listen and help by giving us information we need. How could none of this be related? There are too many coincidences out there to be a skeptic. About the Customer Care Line, I called it for the sole reason of adding out name to the list as well as symptoms just to help with other kids—what a joke—they don't want to hear anything we have to say and certainly are not taking responsibility. Theresa, from PA, called me about our situation and tried to explain everything by telling me nothing they did is responsible for our child's illness... Kids just get sick. Well, Theresa this is excessive and not normal (as all of you know) and all of the coincidences line up to the use of your product... i have nothing further to say to your company until you can help us with our "situation" — which we like to call our children.

debby

June 1, 2010 at 9:02 pm

My Grandson died in September 2007. He was almost 4 months old. His death was offically ruled interrupted SIDS. The ICU Doctor did not think it was SIDS. Yesterday, I was finally throwing his diaper bag away and found a bottle of Concentrated Tylenol Infant Drops with NDC 50580-167-01 on it. This number was recalled, but I cannot read the Lot or Exp. number. HIs symptoms are consistent with B[Show More]My Grandson died in September 2007. He was almost 4 months old. His death was offically ruled interrupted SIDS. The ICU Doctor did not think it was SIDS. Yesterday, I was finally throwing his diaper bag away and found a bottle of Concentrated Tylenol Infant Drops with NDC 50580-167-01 on it. This number was recalled, but I cannot read the Lot or Exp. number. HIs symptoms are consistent with B.Cepacia Bacteria. Does anyone know if the bacteria would still be alive in the bottle or where I could get this tested?

Cheryl

May 29, 2010 at 4:28 pm

I just checked our 3 bottles of tylenol drops (2 open and almost empty, 1 unopened) and all 3 our now on the list. The past week my 21 month old daughter has been suffering what we think are seizures and will be taking her for an EEG. I was giving her the drops for fevers and teething. Could this be related? I am sick at the thought that I could have given her this and made her seizures happen[Show More]I just checked our 3 bottles of tylenol drops (2 open and almost empty, 1 unopened) and all 3 our now on the list. The past week my 21 month old daughter has been suffering what we think are seizures and will be taking her for an EEG. I was giving her the drops for fevers and teething. Could this be related? I am sick at the thought that I could have given her this and made her seizures happen.

susan

May 26, 2010 at 5:38 pm

I just found out about the infant tylenol recall. I had been useing a bottle of it for my 12 month old sons teething. That night he started projectile vomiting and running a fever of 103. I called his Dr. the next morning(yesterday) and they said it was pry not related because the paper they were given by mcneil said that the tylenol had been recalled because it was diluted. This is an outrage!!!![Show More]I just found out about the infant tylenol recall. I had been useing a bottle of it for my 12 month old sons teething. That night he started projectile vomiting and running a fever of 103. I called his Dr. the next morning(yesterday) and they said it was pry not related because the paper they were given by mcneil said that the tylenol had been recalled because it was diluted. This is an outrage!!!!! Our childerns Dr.s have not been given all the info they need about this recall. My son is still sick.

Antoinette

May 26, 2010 at 4:43 am

This is for Comment by Christin: Did you get results of any tests regarding the febrile seizures your child had. My son has had 2 febrile seizures in 2 months and I too have used the recalled Tylenol. I am a very interested parent and I want to know if I should have my son tested too. Thank you.

Jeff

May 25, 2010 at 9:28 pm

My son passed away March 10. He was given Children's Tylenol the night before. He was a healthy 3 yr. old. They found nothing in his autopsy, but liver failed.

Zoie

May 24, 2010 at 8:37 pm

I have a 3 year old girl and a 11 month old girl. My 3 yr. old has been getting sick on and off for about a month and we first thought it was her allegies and then she had diarriah for 2 days but now I think it was from taking Children's Benadrly. My baby has had a cough that came from no where. She is teething and had been running a fever so of course we gave her Tylenol and her poop was green an[Show More]I have a 3 year old girl and a 11 month old girl. My 3 yr. old has been getting sick on and off for about a month and we first thought it was her allegies and then she had diarriah for 2 days but now I think it was from taking Children's Benadrly. My baby has had a cough that came from no where. She is teething and had been running a fever so of course we gave her Tylenol and her poop was green and the cough kept getting worse. I took her to the doctor over a week ago and I was told that she has exzcma and that she is whizzing when she breaths or coughs. Its been a week and the cough is getting better but there is still some whizzing when ever she coughs. The doctor is having me give her albuterol sulfate to every 12 hrs for the next month. I have used tylenol for at least 20 yrs and I can't believe what has happen. I thank God that my girls haven't had anything major happen and I pray to God for the families that have had something happen.

tina

May 24, 2010 at 8:04 pm

I just realized that the newer bottle of Infants cherry Tylenol has been recalled! When there was first word of the Tylenol months ago, we checked the bottle and it checked out ok. Now, I am finding out the bottle we currently have was recalled on May 1!!!! Why did they wait so long and WHERE CAN I HAVE THIS TESTED? Tylenol says if you suspect something is wrong with the contents to send it to th[Show More]I just realized that the newer bottle of Infants cherry Tylenol has been recalled! When there was first word of the Tylenol months ago, we checked the bottle and it checked out ok. Now, I am finding out the bottle we currently have was recalled on May 1!!!! Why did they wait so long and WHERE CAN I HAVE THIS TESTED? Tylenol says if you suspect something is wrong with the contents to send it to them for testing. That is the last thing I will do. Someone please advise where I can take this bottle for testing.

Christin

May 21, 2010 at 9:00 pm

My son was treated for a routine ear infection with Tylenol when he was 9 months old (May 09). Over the next several weeks he dealt with high prolonged fevers (102-104), diarrhea, wet cough, Upper Resp Infections, a rash on his hip and was hospitalized due to the ineffectiveness of any prescribed antibiotics. He was treated and released after 3 days but the 'ear infection' was still present throug[Show More]My son was treated for a routine ear infection with Tylenol when he was 9 months old (May 09). Over the next several weeks he dealt with high prolonged fevers (102-104), diarrhea, wet cough, Upper Resp Infections, a rash on his hip and was hospitalized due to the ineffectiveness of any prescribed antibiotics. He was treated and released after 3 days but the 'ear infection' was still present through the next 3 months. We had ear tubes placed and still the ear infection would not resolve. Since his hospital stay he has had 4 febrile seizures (which i believe are due to the bacterial contaminant), diarrhea, recurrent URI's, Prolonged fevers, coughs and now he is being treated for asthma due to the amount of inflammation in his lungs. We have been using Mcneil's Tylenol and Motrin products throughout this whole year and now see how this is connected. Has anyone been able to get tested? It seems as though there is a lot of resistance by the Dr. on this and that they are not fully informed on the severity/reality of this situation. We are jumping through a lot of hoops and looking for a dr. who will listen to us and test for this bacteria. I am all for a class action suit, the second i get his test results i will be calling my attorney!

Ursula

May 18, 2010 at 8:31 pm

My daughter had severe seizures and was rushed to the ER at two separate occasions after been given Tylenol. No one could understand what was going on. The second time, her spasms and seizures would not stop - it continued off and on for a week. Neurologists, MRI, EEG... no one had a clue, and nothing showed up on their tests. After reading more and more similar stories, I now know the truth. [Show More]My daughter had severe seizures and was rushed to the ER at two separate occasions after been given Tylenol. No one could understand what was going on. The second time, her spasms and seizures would not stop - it continued off and on for a week. Neurologists, MRI, EEG... no one had a clue, and nothing showed up on their tests. After reading more and more similar stories, I now know the truth. Two families has contacted me where their children died because of Tylenol. I'm not satisfied with complaining, I want a proper lawsuit.

Jody

May 18, 2010 at 6:22 pm

My son passed away May 4th. He was given tylenol the day before. What do you think?

Tara

May 16, 2010 at 3:20 am

There have been serious complications (including a death but it's under investigation I believe) linked with this recall and it really frustrates me that Tylenol is presenting this as if the recall is merely for quality assurance- not because it's been making small children very sick. I'll be boycotting all of Tylenols products for their inability to present the truth of the matter regarding this [Show More]There have been serious complications (including a death but it's under investigation I believe) linked with this recall and it really frustrates me that Tylenol is presenting this as if the recall is merely for quality assurance- not because it's been making small children very sick. I'll be boycotting all of Tylenols products for their inability to present the truth of the matter regarding this recall.

Kara

May 13, 2010 at 1:59 am

Feb 18th of this year i gave my son Tylenol and Motrin after he had gotten his immunization shots. the next day he began having watery diarrhea, and vomiting, he was admitted into the hospital for dehydration and was released the next day. To make a long story short. I was giving him both Tylenol and Motrin for teething and looking back, he was getting VIOLENTLY ILL every time, I never made the co[Show More]Feb 18th of this year i gave my son Tylenol and Motrin after he had gotten his immunization shots. the next day he began having watery diarrhea, and vomiting, he was admitted into the hospital for dehydration and was released the next day. To make a long story short. I was giving him both Tylenol and Motrin for teething and looking back, he was getting VIOLENTLY ILL every time, I never made the connection until now. For the next month he would get better for a few days and get sick again. The doctors were puzzled... they thought it was a food allergy, but food allergies don't come and go like that. I noticed that most of the children affected here were getting pneumonia, so I was wondering if anyone had the same bad experience I did, if there's any connection here. I'll pray for all those affected.

Lisa

May 13, 2010 at 1:05 am

Pieces are falling into place. My son who is 6 yrs old has been sick ever since he had a fever in Oct 09. He has had four ear infections and a cough since Oct 09. We recently had him tested for Allergies and the tests were negative. We are just getting over his fourth ear infection and yucky cough. We are on our second bottle of Tylenol and Motrin and they both are on the recall list. I have[Show More]Pieces are falling into place. My son who is 6 yrs old has been sick ever since he had a fever in Oct 09. He has had four ear infections and a cough since Oct 09. We recently had him tested for Allergies and the tests were negative. We are just getting over his fourth ear infection and yucky cough. We are on our second bottle of Tylenol and Motrin and they both are on the recall list. I have been so worried about him lately and he also has two blister like things the size of a tip of a pen on his chest and a few on his chin. I wonder if all this is related? What do we give our children? They have told us we can't give our children cough medicine anymore are they gonna tell us to not give Ibuprofen or Acetaminophen to our children too?

Diane

May 12, 2010 at 3:27 pm

I called McNeil to find out if the infants tylenol I had was recalled and they said yes! My son is now 7 months old and when I called McNeil they said someone may call me with instructions to send the bottle back to them. Well someone from the company called me today and wanted my pediatricians phone number. This is due to the fact that my child had diarrhea and started making grunting noises a[Show More]I called McNeil to find out if the infants tylenol I had was recalled and they said yes! My son is now 7 months old and when I called McNeil they said someone may call me with instructions to send the bottle back to them. Well someone from the company called me today and wanted my pediatricians phone number. This is due to the fact that my child had diarrhea and started making grunting noises and straining when he had to urinate or make a bowel movement! I called my son's doctor's office and asked if any one else had called about this similar situation, and the nurse told me no! I see someone else above named Tara left a comment that their kids had severe eczema. My son had this problem too, but it was in january that he experienced this! I wonder if this could be related as well. This is disturbing and I am very upset about it!!!!!

Lori

May 5, 2010 at 2:55 pm

So is there anyway to test our kids for this bacteria infection? They say you can test from syliva or blood. I also, have the 2 bottles of the recalled motrin. I have been giving it to my son who is 5 . He has had quite a few colds that have been in his throat and chest. He was out of school for over 2 weeks and that was just one of the times. He has been sick a lot with this. I researched [Show More]So is there anyway to test our kids for this bacteria infection? They say you can test from syliva or blood. I also, have the 2 bottles of the recalled motrin. I have been giving it to my son who is 5 . He has had quite a few colds that have been in his throat and chest. He was out of school for over 2 weeks and that was just one of the times. He has been sick a lot with this. I researched this and it said they had the same problem with nose spray in 2004 or 2005. They say the bacteria lives in moist environments. I wonder if we should only use products that are dry ingredients? I will not give my children these products anymore. I will forever think twice about anything I give them. I would like to know if this is a bacteria that will stay in there system forever? Also, this bacteria is contagioius and can easily be spread like the cold.

Diana

May 5, 2010 at 2:03 pm

My baby granddaughter who was 2 months old when given the tainted tylenol when she got her shots on March 30, 2010 and she developed a serious breathing problem by the 4th of April!!! The doctor proscribed a nebulizer. She still has a raspy sound to her chest and is not even 100% better.

Becca

May 4, 2010 at 4:39 pm

We gave our 7 month old Tylenol Infant Drops for the first time a week and a half ago for teething pains. That night she began having severe diarrhea. We assumed it was teething related, and she had 2 or 3 more doses over the next few days (looking back diarrhea would calm down and then reappear). When we went to the pediatrician, they were a bit perplexed by the amount and length of days of di[Show More]We gave our 7 month old Tylenol Infant Drops for the first time a week and a half ago for teething pains. That night she began having severe diarrhea. We assumed it was teething related, and she had 2 or 3 more doses over the next few days (looking back diarrhea would calm down and then reappear). When we went to the pediatrician, they were a bit perplexed by the amount and length of days of diarrhea (not teething related, no fever, she had both flu shots, she's not in day care, and neither my husband or myself had been sick). We even checked her baby food to see if it was recalled because her tummy troubles were so bad...all symptoms stopped when we stopped giving her Infant Tylenol. We just read about the recall this past weekend, and I can't help but wonder if there is a connection. If you had similar "odd" reactions, you can complete an online form to the FDA https://www.accessdata.fda.gov/scripts/medwatch/medwatch-online.htm

Keisha

May 4, 2010 at 4:44 am

"Once B. cepacia enters the body, there are three possible effects and it is not possible to predict which will happen. Sometimes B. cepacia colonizes in the lungs, causes no symptoms, and has no long term effect. Other times B. cepacia colonizes in the lungs and causes damaging lung infections and inflammation that lead to a slow deterioration of lung function. In the worst case scenario, B. cepa[Show More]"Once B. cepacia enters the body, there are three possible effects and it is not possible to predict which will happen. Sometimes B. cepacia colonizes in the lungs, causes no symptoms, and has no long term effect. Other times B. cepacia colonizes in the lungs and causes damaging lung infections and inflammation that lead to a slow deterioration of lung function. In the worst case scenario, B. cepacia can spread throughout the body causing "cepacia syndrome", which leads to a rapid deterioration of lung function. Cepacia syndrome is a serious condition that does not always respond well to treatment. Unfortunately, even with proper treatment, cepacia syndrome can lead to death within a few weeks." The above information was taken from the following website: http://cysticfibrosis.about.com/od/relateddiseases/tp/bcepacia.html I don't know anything myself. I am taking my 2-yr old daughter to the doctor tomorrow.

Julia

May 3, 2010 at 7:51 pm

So is there anyway to test our kids for this bacteria infection?

Kathy

May 2, 2010 at 4:52 am

My three-year-old son with Down syndrome was hospitalized for 13 days with pneumonia in the summer of 2009. Of course we used a combination of Tylenol and Motrin when we noticed he was getting sick. I am holding one of the recalled bottles of Children's Tylenol in my hand right now (NDC 50580-166-04). I guess I should send a sample of it to a lab to see if it has the bacteria.

Dennis

March 17, 2010 at 2:16 pm

If your child had this bug and got phnemonia he or she would not be here anymore. My Daughter Died from Burkholderia cepacia (B. cepacia) bacteria. 18 days in ICU on a ventilator and later tracheotomy. If yu do your research you will find that many marketed products have been recalled. Hospitals, Ventilator tubes, feeding tubes, and Catheters can also be the cause of this bug. Dennis

Jamie

January 21, 2010 at 2:34 pm

I just called my doctor about this b/c we have been trying to figure out why she has been getting sick like she has. she has pnemiona several times and now that I read this about it causes pnemiona I am very mad.

Ashley

October 11, 2009 at 9:31 am

I don't know if this is this means anything or not but my daughter is 2 months old and she had her first shots and I have her Tylenol and ever since she has been sick. She is breastfed so her stool is normally yellow but ever since the Tylenol it has been green and she now has an infection that went to her eye and I believe she has an infection in her body (making her poop green) or something. The[Show More]I don't know if this is this means anything or not but my daughter is 2 months old and she had her first shots and I have her Tylenol and ever since she has been sick. She is breastfed so her stool is normally yellow but ever since the Tylenol it has been green and she now has an infection that went to her eye and I believe she has an infection in her body (making her poop green) or something. The doctors have no idea what is wrong with her. Does anyone think it could be the Tylenol or am I just being a worry wort?

Alicia

October 7, 2009 at 6:44 pm

I had given my 14 month old daughter tylenol from one of the recalled lots, 1 1/2-2 months ago for teething & shots. Since then she has been constantly sick. Dr said it was a virus, then sinus infection, then another virus, then another sinus infection, then ear infection, and now tonsillitis. She has seen two pediatricians, two ENTs, and then yesterday she saw an allergist. She has tried [Show More]I had given my 14 month old daughter tylenol from one of the recalled lots, 1 1/2-2 months ago for teething & shots. Since then she has been constantly sick. Dr said it was a virus, then sinus infection, then another virus, then another sinus infection, then ear infection, and now tonsillitis. She has seen two pediatricians, two ENTs, and then yesterday she saw an allergist. She has tried many different antibotics and is not getting any better. I really hope she gets better soon.

Amanda

October 5, 2009 at 7:41 pm

So what am i pose to give my baby now he's runing a fever and all i have been giving him tylenol could that make him worst or what both my kids take that. Now what am i supose to give my boys if and when they get sick what exaully in it that can cause a promble? Could my kids be sick from this is this why it's taking soo long for them to get better

jon

October 5, 2009 at 2:29 am

We have our bottle and the lot code is one that has been recalled. We have been giving him the product for a while now and had wondered why he has had this cough for quite sometime now. We called our pediatrician today and other professionals to investigate the matter. For those who ask why sooo long...it goes like this in many cases. These bio-tek companies are tied to manufacturing schedules[Show More]We have our bottle and the lot code is one that has been recalled. We have been giving him the product for a while now and had wondered why he has had this cough for quite sometime now. We called our pediatrician today and other professionals to investigate the matter. For those who ask why sooo long...it goes like this in many cases. These bio-tek companies are tied to manufacturing schedules and production quantities, which is also tied to profit and management bonuses. Many times they will send product out and wait until they hear of a problem, if they don't they sweep it under the rug. If they do they then extend a recall. DO NOT talk to the manufacturer anything you say will be used against you. God Bless my son as I'm one very freightened father of a 14 month old son.

Mary

October 3, 2009 at 2:27 pm

I am very concerned about my baby......he has been sick on and off for the last month...since he is 8 months the only thing the doctors recommand is tylenol infant drops....which by the way did not seem to help....I have taken him to the urgent care twice and to the hosipal once all in the last two weeks because I was thinking something was wrong with my child and he had a slight fever on and off [Show More]I am very concerned about my baby......he has been sick on and off for the last month...since he is 8 months the only thing the doctors recommand is tylenol infant drops....which by the way did not seem to help....I have taken him to the urgent care twice and to the hosipal once all in the last two weeks because I was thinking something was wrong with my child and he had a slight fever on and off and this really nasty cough..espically at night sometimes it seem like he is almost chocking...this is before i heard of all this tylenol recall issue...so now a few days ago i heard about the recall and I have been given him tylenol infant drops (Grape)....Good thing i still have the two bottles....What should i do about this...How can i be sure that my baby is not sick from this batercia?

Kyle

October 2, 2009 at 3:05 pm

Our daughter was born march 7, 2008. And haI know our daughter has been taken infant tylenol since thne and I got a letter from sam's club confirming that we did get a batch of this tylenol. So we have gotten a lot of the tylenol from walmart which is sam's, so she's probably had it from walmart as well.....what should we do?

Lashunda

September 30, 2009 at 7:12 pm

My daughter has been running a low grade fever for 2wks and i was giving her tylenol, now she has pneumonia i wonder Why!!!

Tara

September 29, 2009 at 1:02 am

This is complete BS!!!!!!! My children all three of them have been battling cold after cold since about November of last year. They better pray to God that this is not the cause. I always buy the Tylenol brand rather than the cheaper store versions due to loyalty and trust. My 2 year old has been in and out of the doctor for months with swollen lymph nodes and can't seem to ever get fully well. My[Show More]This is complete BS!!!!!!! My children all three of them have been battling cold after cold since about November of last year. They better pray to God that this is not the cause. I always buy the Tylenol brand rather than the cheaper store versions due to loyalty and trust. My 2 year old has been in and out of the doctor for months with swollen lymph nodes and can't seem to ever get fully well. My 9 month old has been teething about 2 months old and has had tylenol off and on since. My children are actually sick right now AGAIN!! Two of my children were just diagnosed with impetigo and severe ezcema. I seriously doubt this is a coincidence.

Justina

September 28, 2009 at 6:56 pm

My nephew is 2 months old and has been taking tylenol and every since he started he has been very sick what we wonder is if it is from the tylenol that he has been taking

Debra

September 28, 2009 at 10:54 am

Why does it take so long for Tylenol to find this problem? The batch dates were April 2008 to June 2008. That is a year and a half of children getting posslbly contaminated drugs. Is the purpose to wait so long that no one can be able to check to see if they have some of that batch? Somebody needs to get on these problems BEFORE the potential to sicken children occurs, not after.

teresa

September 27, 2009 at 4:39 am

I really don't understandy wy they wait for this long. Last year in May, my 2.5 year old son son caught a cold/flu, and had a high fever. We needed to give both tylenol and motrin for him to hold the fever down. We then noticed he was better for a while, and then got sick again. Even antibiotics didn't really work and then he'll get really sick. Then he end up having pnenmonia and was hospitalized[Show More]I really don't understandy wy they wait for this long. Last year in May, my 2.5 year old son son caught a cold/flu, and had a high fever. We needed to give both tylenol and motrin for him to hold the fever down. We then noticed he was better for a while, and then got sick again. Even antibiotics didn't really work and then he'll get really sick. Then he end up having pnenmonia and was hospitalized. Since B. cepacia is quite resisitant to antibiotics, I'm starting to wonder if my son got worse because the tylenol he took was part of the affected lot! The box was thrown away and there is no way to tell now!!! Tylenol knew about this right after it was manufactured, if they would have recalled then, wouldn't less people be impacted?

Rebecca

September 26, 2009 at 1:29 pm

Lot numbers are posted here: http://www.tylenol.com/page.jhtml?id=tylenol/news/subpchildinfantnews.inc

Sherry

September 26, 2009 at 6:02 am

I just recently finished off a bottle of tylenol that was on the recall list...been giving it to my daughter off and on ...more so this last week...she has constant cough and sore throat this week. What in the hell is this world coming to when we cant even protect our kids from the people we have trusted for years.

GEORGE

September 24, 2009 at 11:32 pm

The affected batches should be associated with a Lot number. What are the Lot numbers for the affected batches?

william

September 24, 2009 at 9:48 pm

what raw material was it? where did this raw material originate,china

Jessica

September 24, 2009 at 8:34 pm

Horrible my daughter just had a Bottle of cold and allergy this week ..... What are we suppose to give our children if we can not trust makers of these products...

vicky

September 24, 2009 at 3:08 pm

i JUST threw aways the empty bottle of infants tylenol i had...so im not certain if it was one contaminated or not...maybe its just a considence that my daughter has been sick alot since she has take tylenol i dont know..but im not very happy w/it at all. she is turning 4mons old on Saturday and her tylenol came in the set you get at walmart that is in a blue plastic case that also has ibuprofen a[Show More]i JUST threw aways the empty bottle of infants tylenol i had...so im not certain if it was one contaminated or not...maybe its just a considence that my daughter has been sick alot since she has take tylenol i dont know..but im not very happy w/it at all. she is turning 4mons old on Saturday and her tylenol came in the set you get at walmart that is in a blue plastic case that also has ibuprofen and the vapor bath..i dont know if that will help you track it or not. We bought it around the month of April this year from Wal Mart in Sikeston Missouri 63801
"*" indicates required fields