Global Settlement Reached in Chinese Drywall Class Action
December 16, 2011
By: Staff Writers
A final settlement has been reached that creates remediation funds for homeowners with the most commonly used defective drywall imported from China, essentially ending the Chinese drywall litigation. 
Plaintiffs and Knauf Plasterboard Tianjin (KPT) announced a global class action settlement for Chinese drywall on December 15, which will provide funds for homeowners who want to repair homes infested with odorous Chinese drywall and for those who just want to cash out to recoup their losses. The settlement comes after about 18 months of litigation and claims by thousands of homeowners.
The U.S. Consumer Products Safety Commission (CPSC) received thousands of complaints from across the United States from homeowners who say that the Chinese drywall used in their homes was releasing strong sulfuric odors and corroding the wiring throughout their homes. Many of the problems with the Chinese drywall have been confirmed by laboratory testing.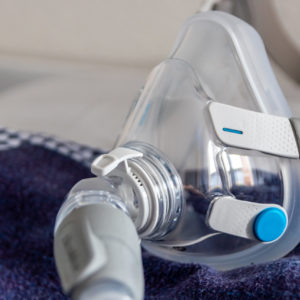 Did You Know?
Millions of Philips CPAP Machines Recalled
Philips DreamStation, CPAP and BiPAP machines sold in recent years may pose a risk of cancer, lung damage and other injuries.
Learn More
Millions of sheets of the toxic drywall were imported into the United States from China due to a domestic shortage caused by a housing boom and construction following a serious of hurricanes that struck the southeastern United States last decade.
The majority of the complaints have come from Florida and Louisiana, but the CPSC reports that complaints have come in from 42 different states and two U.S. territories.
Most of those sheets appear to have been imported by KPT, and the court has called homeowners affected by Chinese drywall to verify that their homes have KPT drywall to get access to the settlement funds. About 5,200 plaintiffs have made claims so far to have defective KPT Chinese drywall, but only about 2,700 homeowners have been able to prove it to date. 
The settlement results in the creation of two funds. The first is an uncapped remediation fund designated to pay for homes and other properties affected by KPT Chinese drywall to be remediated. Moss & Associates, designated by the Plaintiff Steering Committee and KPT to remediate homes and businesses, would be paid out of the fund for each home it remediates, with no cost to homeowners. Alternately, plaintiffs can choose a "self-remediation option" that allows them to select their own contractor. 
Plaintiffs also have a cash-out option, which provides them with a cash payment if they do not wish to remediate. However, the cash-out option will be less than the amount paid for remediation, and property owners will have to notify prospective buyers and future owners that the property contains KPT Chinese drywall. 
The second fund is an Other Loss Fund that reimburses class members for provable economic loss, foreclosures, short sales and personal injury claims that can be linked to KPT drywall. That fund is capped, but information on the amount of the caps, or the total amount put into the funds, was not immediately released. 
KPT has also agreed to pay all attorney fees and legal expenses associated with the Chinese drywall litigation.
hoodwinked1

February 15, 2012 at 3:32 pm

First ,how does the other loss fund cover long tern consequeses from exposuer from gas and the particulite that many homeowners may have to deal with in 20 or 30 years from now.One may look at the finacial figure which is tossed around for shock value, but has the remnifications of expouser been deluted to the point that Toxic Chinese Drywall gas is no different then breathing freash air.Will Tox[Show More]First ,how does the other loss fund cover long tern consequeses from exposuer from gas and the particulite that many homeowners may have to deal with in 20 or 30 years from now.One may look at the finacial figure which is tossed around for shock value, but has the remnifications of expouser been deluted to the point that Toxic Chinese Drywall gas is no different then breathing freash air.Will Toxic Chinese Drywall become the new age asbestos and will children who crawled around on the floors suffer unexplained respritory problems as the result. Will America's health premium dollars be allocated to pay for the misdeeds of corporate negligence. It is apparent that the procurement of a settlement is what is needed but has the process been drawn out to give time for manniulation of data and truth.In so much that Chinese Drywall homes are continuing there availabity in the market place we have along way to go before the end of Toxic Chinese Drywall is heard of even when a settlement is negociated
"*" indicates required fields