Chlorinated Pools Could Lead to Increased Cancer Risk: Study
September 14, 2010
By: Staff Writers
Spanish researchers are warning that swimming in pools of chlorinated water could increase the risk of cancer and genetic damage.  
The study, which looked at the potential genotoxic effects of swimming in disinfected indoor swimming pools, was published in this month's issue of the journal Environmental Health Perspectives. Researchers studying swimmers after they got out of chlorinated pools found biomarkers of genetic toxicity, which they say could be signs of increased health risks. 
The study was organized by the Centre for Research in Environmental Epidemiology (CREAL) in Barcelona, Spain. CREAL researchers collected blood, urine and exhaled air samples from 49 non-smoking swimmers before and after they swam for 40 minutes in an indoor chlorinated pool. They found that after swimming, the swimmers exhaled seven times the amount of trihalomethanes that they exhaled before swimming. They also found increases in urine mutagenicity, which is a biomarker of exposure to genotoxic agents, and increased micronuclei, which are signs of DNA damage.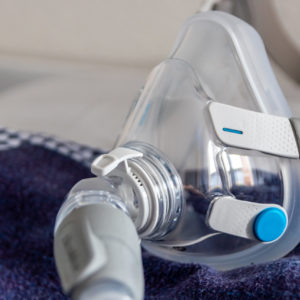 Did You Know?
Millions of Philips CPAP Machines Recalled
Philips DreamStation, CPAP and BiPAP machines sold in recent years may pose a risk of cancer, lung damage and other injuries.
Learn More
Trihalomethanes in water are a disinfectant by-product usually formed by the use of chlorine. There are a number of different types of trihalomethane compounds, and many of them are considered to be carcinogens. They are restricted to 80 parts per billion in U.S. drinking water by the Environmental Protection Agency (EPA), but are not regulated in swimming pools because it has been believed that the exposure was not high enough to be of concern. 
A CREAL press release said that the researchers identified more than 100 different disinfection by-products in swimming pool water, some of which had never been discovered in either pool water or drinking water. 
The researchers said that more studies need to be conducted on swimmers at different durations and in different types of pools with varying maintenance standards to create a clearer picture of chlorinated pool risks.
Mary

September 16, 2010 at 11:17 pm

Chlorine disinfectants have been used safely for decades to protect swimmers from waterborne diseases and to provide a healthy form of exercise for people of all ages. As for the current studies, any science-based research that examines complex pool chemistry is a step forward and can help better manage chlorinated pools. As the authors themselves state, these studies rely on small numbers of sw[Show More]Chlorine disinfectants have been used safely for decades to protect swimmers from waterborne diseases and to provide a healthy form of exercise for people of all ages. As for the current studies, any science-based research that examines complex pool chemistry is a step forward and can help better manage chlorinated pools. As the authors themselves state, these studies rely on small numbers of swimmers in two Barcelona swimming pools with high bromine levels in the source water. Further research is needed to determine whether these results are applicable to swimming pools in the United States and other places where the bromine levels are lower. Nevertheless, the authors are correct in stating that "people need to work harder to reduce everyone's exposure" to disinfection byproducts. The CDC encourages swimmers to play a key role in keeping pools healthy by showering before swimming and refraining from urinating in the pool. Ultimately, healthy pools are a shared responsibility. For more information, please see: http://bit.ly/9u4zVc Best, Mary Mary Ostrowski American Chemistry Council
"*" indicates required fields