Chocolate Makers Face Class Action Lawsuits Filed Over "Worst Forms of Child Labor"
October 16, 2015
By: Irvin Jackson
Three major chocolate companies have been hit with class action lawsuits alleging they were complicit in brutal child slave labor practices. 
According to complaints filed late last month in the U.S. District for the Northern District of California, The Hershey Company, Nestle USA, Inc. and Mars, Inc. were all accused of violating consumer protection lawsuits, indicating that the chocolate manufacturers knew that coco used in their popular candy bars was harvested and processed by the "Worst Forms of Child Labor."
The accusations were detailed in a complaint (PDF) filed by Laura Dana over Hershey chocolate, a complaint (PDF) filed by Elaine McCoy over Nestle chocolate and a complaint (PDF) filed by Robert Hodsdon over Mars chocolate, each suggesting that the manufacturers have known about the slave labor used to make their products for years, yet have done little or nothing about it.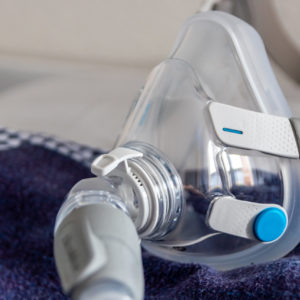 Did You Know?
Millions of Philips CPAP Machines Recalled
Philips DreamStation, CPAP and BiPAP machines sold in recent years may pose a risk of cancer, lung damage and other injuries.
Learn More
Each of the lawsuits seek class action status on behalf of all consumers in the United States, indicating that they would not have purchased the chocolate products or paid as much for them if Hershey, Nestle and Mars had disclosed the truth.
The companies allegedly mislead consumers into thinking they are socially and ethically responsible, while knowing since at least 2001 that their products were manufactured by child slave laborers in West Africa. The problem was first revealed in a 2000 documentary and led to Congress passing the Engel-Harkin Protocol, which called for the companies to eradicate the use of child slave labor-harvested cocoa by 2005.
That year came and went, and the bill was extended to 2008 with no signs of the practice abating. Then a new deadline was set for 2010. And now a new treaty has been made promising not to eradicate it, but to reduce the practice by 70% by 2020.
Investigations reveal that cocoa used to make popular chocolate bars like Snickers, Nestle crunch and others, is carried in 100-pound sacks by stick-thin 10 year old boys who are beaten constantly for six months to break their spirits. Many are kidnapped or sold by desperately poor families for as little as $30.
Many of the children picking cocoa that goes into popular candy bars die from being overworked, beaten to death, or killed for not slaving hard enough on cocoa plantations in the Ivory Coast and Ghana. The most recent estimates suggest there are 4,000 such child slave laborers.
"These children are held against their will on isolated farms, are locked in their living quarters at night, and are threatened and beaten if they attempt to escape," the lawsuits note.
The complaints come on the heels of a September 2 audit of the companies by the Fair Labor Association, which found that there is evidence that children younger than 15 are still working in slave conditions, deemed the "worst forms of child labor," so that the companies can be supplied with the necessary cocoa for their chocolate products.
The lawsuits state that the companies omit and fail to disclose that child slave labor is likely used to create their products to consumers, according to the lawsuits.
While chocolate companies repudiate the use of child slave labor in their supply chain, they claim there's no way they can completely guarantee that their supply is free from child slave labor.
"We know there are children working on farms in Cote d'Ivoire (the Ivory Coast) in areas where we source cocoa," Nestle stated in an infographic posted to its Nestle Cocoa Plan website earlier this year. "No company sourcing cocoa here can guarantee they've eliminated the risk of children working in their supply chain, but we are determined to tackle the problem."
The lawsuits seek to force the companies to cease "unfair and deceptive marketing and sale" of their chocolate products and reimburse consumers who purchased their chocolate, stating that most people who bought the candy bars and other chocolate products would have never done so had they known it was made under brutal child slave labor conditions.
"*" indicates required fields