Risks with Niaspan or Trilipix Together With Statins Outweigh Benefits: FDA
April 26, 2016
By: Martha Garcia
Federal regulators say the cholesterol drugs Niaspan and Trilipix should not be used in combination with statins, such as Zocor and Lipitor, and has withdrawn approval for the sale of the cholesterol combination drugs Advicor and Simcor, due to the potential risks of stroke, muscle problems and other side effects. 
The FDA issued a Federal Register notice (PDF) on April 18, indicating that it is withdrawing approval for indications that Niaspan (niacin extended-release tablets) and Trilipix (fenofibric acid delayed-release capsules) can be used with statins, a popular class of cholesterol drugs.
The agency indicates that it no longer believes the benefits associated with the combo treatment outweigh the potential health risks, after recent clinical trials highlighted potential side effects.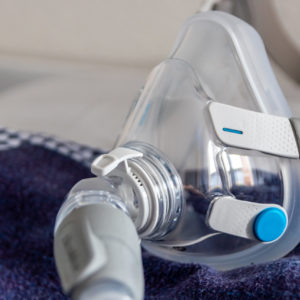 Did You Know?
Millions of Philips CPAP Machines Recalled
Philips DreamStation, CPAP and BiPAP machines sold in recent years may pose a risk of cancer, lung damage and other injuries.
Learn More
In addition, the agency also issued a Federal Register notice (PDF) entirely withdrawing approval for the sale of Advicor, which combines Niaspan and lovastatin, and Simcor, which combines Niaspan and simvastatin (the active ingredient in Zocor). The FDA cited concerns over safety and effectiveness for the approval withdrawal.
Evidence no longer supports the conclusion that drug-induced reduction of triglyceride levels and/or increase in HDL-cholesterol levels in statin-treated patients results in a reduction in risk of cardiovascular events, according to the agency
"Based on the collective evidence from several large cardiovascular outcome trials, the Agency has concluded that the totality of scientific evidence no longer supports the conclusion that a drug-induced reduction in triglyceride levels and/or increase in HDL-cholesterol levels in statin-treated patients results in a reduction in the risk of cardiovascular events," the notices state. "Consistent with this conclusion, FDA has determined that the benefits of niacin ER tablets and fenofibric acid DR capsules for coadministration with statins no longer outweigh the risks, and approvals for this indication should be withdrawn."
Problems Seen In Clinical Trials
All four drugs; Niaspan, Trilipix, Advicor and Simcor, were sold by AbbVie Inc. The company halted sales of Advicor and Simcor late last year in anticipation of losing approval.
Overall, the FDA said there is a lack of cardiovascular benefit to treat high cholesterol based on the findings of several large drug trials, including AIM-HIGH, ACCORD, and HPS2-THRIVE.
The AIM-HIGH trial was stopped early in 2011, after drug makers determined Niaspan may increase the risk of stroke and the drug showed no signs of lowering LDL cholesterol levels.
Similarly, the HPS2-THRIVE trial found that one-in-four of the 25,000 study participants dropped out due to muscle problems and skin side effects caused by the combination of Niaspan and Zocor, which researchers hoped would provide patients with cardiovascular benefits.
Niaspan was first approved in 1997 for some indications, but later it was indicated in combination with simvastatin or lovastatin for the treatment of primary hyperlipidemia and mixed dyslipidemia when therapy with any of the drugs alone was inadequate.
Trilipix was approved in 2008 for different indications and adjunct to diet in combination with statin to reduce triglycerides and increase HDL cholesterol in patients with mixed dyslipidemia and CHD or a CHD risk equivalent.
A study published in 2014, concluded Niaspan was linked to other serious side effects, including increased risk of bleeding and ulcers. Researchers of that study determined the drug's potential to lower cholesterol did not outweigh the negative side effects.
Another study published in the British Medical Journal in 2014 concluded Niaspan's potential to lower bad cholesterol and increase good levels of cholesterol are not helping patients live longer lives.
"*" indicates required fields