Chrysler Cargovan Recall Issued After Reports of Inadvertant Air Bag Deployments
October 08, 2014
By: Russell Maas
Almost 20,000 Chrysler cargo vans have been recalled, following reports that suggest that the passenger air bags may deploy unexpectedly when the vehicles come in contact with road hazards, such as potholes. 
The Chrysler Cargovan recall (PDF) was announced by the National Highway Traffic Safety Administration (NHTSA) on October 3, indicating that the sudden airbag deployments may pose a risk of injury for passengers or potentially contribute to an accident.
At least 25 reports have been received involving problems with the passenger side curtain air bag and the passenger side dashboard airbag inadvertently deploying in the presence of road hazards. However, Chrysler indicates that it is not aware of any injuries or accidents caused by the defect.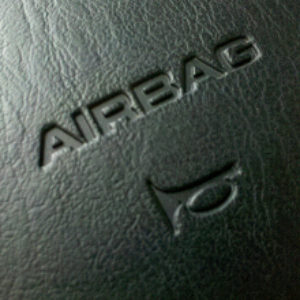 Chrysler first became aware of the issue on March 25, 2014, when a Ram C/V Tradesman cargo van was reported to have experienced an unexpected deployment of a passenger airbag when driven over a pothole.
By June 2014, Chrysler Regulatory Affairs noticed a compilation of similar consumer complaints. As the number of reported problems continued to rise, Chrysler performed an evaluation of the van's Occupant Restraint Control (ORC) module, in which company officials were able to determine the issue stemmed from the rear quarter panel sensor and possible installations of aftermarket roof racks.
If a passenger is seated out of position, an unexpected air bag deployment could cause serious harm to the occupants head and neck.
The vehicles affected by the recall include 2013 through 2015 model year Ram C/V Tradesman cargo vans equipped with two front bucket seats and no rear seating. The vans were manufactured by Chrysler Group LLC from July 25, 2012 to August 20, 2014 and were sold at certified Chrysler dealers across the nation.
The recall officially began on October 3, and Chrysler is mailing notice to owners and dealers informing them of the issue and how to schedule a free repair in which dealers will update the software in the ORC modules. Customers with questions may contact Chrysler customer service at 1-800-853-1403 and reference the recall number P51.
Air Bag Problems Plague Auto Industry
Air bag recalls have significantly hindered the automotive industry this year, with over millions of vehicles sold by different manufacturers with defective Takata airbags, which have been found to pose a risk suddenly deploying and sending sharp pieces into the passenger cabin. At least 139 injuries and two deaths have been linked to shrapnel being projected from the air bags.
The Takata air bag recalls have impacted Honda, Mazda, Toyota, Nissan, Chrysler, Ford and BMW. However, Honda has experienced the most scrutiny, with both deaths occurring in Honda vehicles where debris was fired into the vehicles when the air bags inflated, causing severe lacerations.
Honda is also undergoing an engineering analysis after receiving nearly 300 consumer complaints indicating the passenger air bags ruptured when passengers would shut their doors. Documents filed by the NHTSA stated that when the airbags deploy after the door is shut, it may leave passengers in vulnerable positions where they are more prone to injury.
In a number of instances, the passengers closing the doors were not even seat belted. According to one complaint received last fall, a 9 year old boy was struck in the head when the air bags deployed after his mother closed her door at a gas station, causing him to suffer a concussion and bleed behind the ear.
"*" indicates required fields