Chrysler Recall Issued Over Short Circuit That Could Disable Airbags, Seatbelts
September 21, 2016
By: Russell Maas
Nearly 1.5 million Chrysler vehicles have been recalled, due to a risk that a short circuit may disable the seat belt pretensioners and prevent the front and side airbags from deploying in a crash, posing an increased injury risk for occupants. 
The U.S. National Highway Traffic Safety Administration (NHTSA) announced the Chrysler recall on September 19, after receiving at least two reports of auto accident reports in which the front and side airbags failed to deploy. To date, no serious injuries or fatalities have been reported in relation to the recall.
The issue was first reported to Chrysler on April 6, 2015, when two Chrysler vehicles were involved in separate collisions in which the seatbelt pretensioners did not lock down and the front and side airbags failed to deploy. Following the reports, Chrysler opened an investigation on April 15, 2016 and found a total of 10 warranty claims from consumers who reported either air bags failing to deploy or the seatbelt pretensioners not restraining passengers.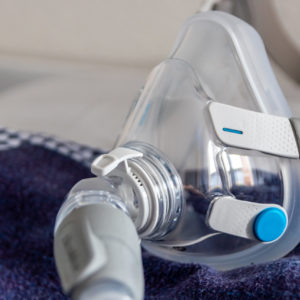 Did You Know?
Millions of Philips CPAP Machines Recalled
Philips DreamStation, CPAP and BiPAP machines sold in recent years may pose a risk of cancer, lung damage and other injuries.
Learn More
Chrysler conducted an engineering analysis of the reports and discovered the issue was most likely caused by a shorting condition resulting in a negative voltage transient that travels to the OCR module, resulting in a failure in communication to deploy airbags and enabled the pretensioners.
Following over a year investigation, the Chrysler Vehicle Safety and Regulatory Compliance (VSRC) organization determined the wiring defect to the OCR may pose a serious and significant risk of injury and decided to issue a recall.
In the event a short circuiting wire causes the OCR module to not deploy frontal or side air bags or enable the seat belt pretensioners in a collision, drivers and occupants are put at an increased injury hazard.
The recall includes an estimated 1,425,627 2011 through 2014 Chrysler 200 cars, 2010 Chrysler Sebring models, 2010 through 2012 Dodge Caliber models and 2010 through 2014 Jeep Patriot, Compass and Dodge Avenger vehicles.
To date, the automaker has not issued a recall remedy or produced an anticipated time frame for when customers will be notified or when dealers will began repairing the vehicles. Customers with further questions regarding the recall may contact Chrysler Customer Service at 1-800-853-1403 and reference the recall number S61.
Cindy

September 19, 2017 at 10:17 pm

I purchased a new 2013 Chrysler 200 and a month later I was involved in an auto accident which impacted the front end of my car. It took 4 months to get my car back because certain parts were unavailable because the car was new. I sustained a neck injury that caused nerve damage and facial numbness for weeks. I have taken time away from my family and life activities for doctor visits and physical [Show More]I purchased a new 2013 Chrysler 200 and a month later I was involved in an auto accident which impacted the front end of my car. It took 4 months to get my car back because certain parts were unavailable because the car was new. I sustained a neck injury that caused nerve damage and facial numbness for weeks. I have taken time away from my family and life activities for doctor visits and physical therapy. I had to undergo many painful tests to check the nerve function because of the numbness down my arm and dominate hand. The migraines and numbness have negatively impacted my life since the accident and a variety of physicians have told me that this will continue the rest of my life. I was told to live my life but to be careful as everyday activities can and will trigger the migraines. It frustrates me that I don't feel like I am the mom I could have been because I am limited and can't participate in things we both enjoyed like roller coasters and bowling. Anyway.... I received a recall in the mail last week about the seatbelt and airbag not working properly when involved in a crash. The company that repaired my car said they would have thought the airbag would have deployed. The accident report from the State Police state and the pictures show where I left 35 of skid mark prior to the crash. I struck a large SUV that crossed in front of me in the side hard enough that their side airbag deployed. I was 35 at the time of the accident. I want to live a long life. I want to enjoy my life. I was raised to work hard and appreciate everything and to count my blessings as things could always be worse. However it's so hard to work every day when I am so tired from battling with the pain and not getting enough sleep at night because the cervical headache builds up over the course of most days. I use my sick and personal time when I just can't functioning because of being so tired. I am thankful for an occupation that has several scheduled breaks and summers off.

Jason

January 29, 2017 at 9:27 pm

My daughter was in a 2010 avenger in passenger seat an was hit head on by a oncomeing drunk driver an was killed every body in car lived but her she died of blunt trama in the stomic an she wasnt pinned in the car they opened door an lifted her out looks to me the belt didnt work police said she had it on this happened 12/17/2016
"*" indicates required fields