Class Action Lawsuit Over Talcum Powder Asbestos Contamination Will Proceed
January 02, 2020
By: Irvin Jackson
The U.S. District Judge presiding over all federal talcum powder lawsuits has cleared the way for a class action lawsuit brought by investors to proceed against Johnson & Johnson, over problems with asbestos contamination.
The complaint was brought in February, on behalf of investors who claim the company failed to warn the public about the risks associated with talcum powder, which could contain asbestos or asbestos-like fibers that may lead to the development of mesothelioma and other asbestos-related ailments.
Plaintiffs were seeking class action status, to pursue damages for investors who purchased or acquired Johnson & Johnson securities from February 22, 2013, through February 7, 2018. In addition to Johnson & Johnson, the lawsuit also names Chairman and CEO Alex Gorsky, as well Chief Financial Officer Dominic J. Caruso as defendants.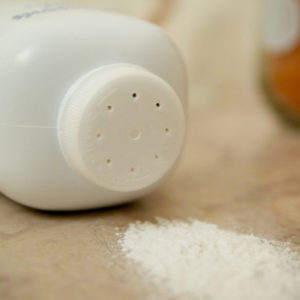 The talcum powder class action alleges Johnson & Johnson was aware as early as the 1970s that products like Johnson's Baby Powder and Shower-to-Shower could contain asbestos, but not only failed to warn the public, but in the 1990s specifically targeted sales towards black and Hispanic adult women, resulting in mounting litigation over the development of ovarian cancer and other health problems.
Johnson & Johnson currently faces more than 13,000 Baby Powder lawsuits and Shower-to-Shower lawsuits brought by women nationwide, each involving similar claims the manufacturer failed to warn asbestos particles and talc contained in the widely used products may pose serious health risks when used on a regular basis for feminine hygiene.
U.S. District Judge Freda L. Wolfson, who is presiding over coordinated pretrial proceedings for the federal talcum powder litigation in the District of New Jersey, issued an opinion (PDF) on December 27, rejecting a motion by the defendants in part to have the class action lawsuit dismissed.
While Judge Wolfson dismissed some defendants from the complaint, she cleared the lawsuit to move forward, indicating that plaintiffs raised sufficient allegations in the complaint to proceed at this early stage of the claim.
"Although the Court finds that Plaintiff has adequately alleged, for purposes of this motion to dismiss and assuming the facts pled to be true, that Defendants made materially misleading or false statements regarding the safety of J&J's Talc Products, such a ruling should not be construed as the Court's acknowledgment of the underlying merits of the substance of Plaintiff's claims, including whether the scientific evidence supports Plaintiff's allegations," Judge Wolfson stated in the 68 page opinion. "Any such a determination must be based upon a full record and not upon the pleadings alone."
Talcum Powder Litigation Status
In addition to the investor class action over talcum powder, Judge Wolfson is currently evaluating whether plaintiffs diagnosed with cancer have sufficiently reliable expert witness testimony over the link between talcum powder and ovarian cancer to allow individual cases to proceed to trial.
In July, Wolfson heard seven days of live testimony during Daubert hearings, and is expected to soon issue a ruling about which expert witness testimony meets the federal standard for reliability to allow plaintiffs to present their cases to a jury.
Johnson & Johnson has rested much of its legal defense on the hope that plaintiffs' expert witnesses will be excluded under the federal standard, after a number of state court juries have previously hit the company with massive damage awards after being presented with the evidence at trial.
If the manufacturer is unable to disqualify plaintiffs expert witnesses in the federal court system, it is expected that Judge Wolfson will schedule a series of "bellwether" cases for early trial dates, to gauge how juries respond to certain evidence and testimony that is presented in the federal litigation.
While Johnson & Johnson has maintained it intends to defend the claims at trial, there will be substantial pressure on the manufacturer to consider negotiating talcum powder cancer settlements for women diagnosed with ovarian cancer, or it could face massive liability from individual juries at trial in U.S. District Courts nationwide in the coming years.
"*" indicates required fields