Half a Million Clearlink Basic Solution Sets Recalled Following Reports of Leaks
September 16, 2022
By: Martha Garcia
More than a half million Clearlink Basic Solution Sets are being recalled, due to a risk that leaks may occur, potentially exposing patients and medical professionals to powerful, sometimes toxic, drugs.
The FDA announced the Baxter Clearlink Basic Solution Set recall on September 15, after dozens of reports were received by the manufacturer involving leakers.
The Clearlink Basic Solution Set is used as part of a system to administer drugs and solutions to patients. The set is mostly used for the delivery of hazardous drugs, like chemotherapy.
The recall affects Clearlink Basic Solution Sets with Duovent, with product code 2R8403. They were distributed between October 14, 2020 and June 30, 2022. More than 511,000 are in distribution throughout the U.S. The FDA has determined this is a Class I recall, which means the agency has determined use of these devices may cause serious injury or death.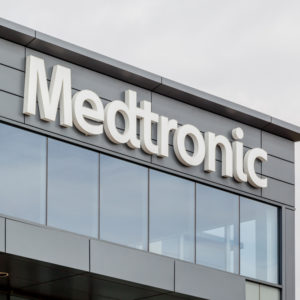 The recall was issued because leaks could expose patients, healthcare professionals and others to potentially hazardous drugs that may be toxic to humans or may be irritants to the human body.
Additionally, if leaks occur, it may allow air into the set or breach the sterile fluid pathway. This can lead to increased risk of air embolism and contaminated infusions. As a result, patients may suffer delayed or interrupted therapy or may not receive the necessary amount of their medication because of the leaks. It may also lead to serious injury or death.
While 83 complaints have been received, to date the problem has not led to injuries among patients or healthcare providers.
Baxter first made its customers aware of the problem in an Urgent Medical Device Recall letter on August 9. The letter included recommendations for monitoring the use of impacted solution sets closely for leaks, including during priming of the set and during bedside use.
Healthcare providers and patients should stop using affected products if leaks are experienced and contact Baxter Corporate Product Surveillance at 800-437-5176 to report the complaint and arrange for safe return of the product. Customers can also contact Baxter to return unused solution sets and gain replacements.
Adverse events should be reported to the FDA's MedWatch Adverse Event Reporting Program.
"*" indicates required fields