New Reporting Rules To Affect All FDA-Regulated Drugs and Device Clinical Trials
September 23, 2016
By: Irvin Jackson
The U.S. Department of Health and Human Services (DHHS) has issued a new final rule that outlines requirements for clinical trials involving FDA-regulated drugs and medical devices, which will require more stringent reporting and could impose stiff penalties for manufacturers that fail to properly disclose problems. 
The Clinical Trials Registration and Results Information Submission final rule (PDF) was posted in the Federal Register on September 21. Regulators say the new rule will make the clinical trial process more transparent, and making more information available about the approval of new drugs and devices.
The new rule includes a number of different requirements affecting industry and academia. Industries and universities will be required to release the results of all clinical trials, even those that fail to meet expected end goals. They will also be required to register their methodology before beginning clinical trials, in order to prevent changes in how results are analyzed when a prospective drug or device is not meeting the goals the researchers had anticipated.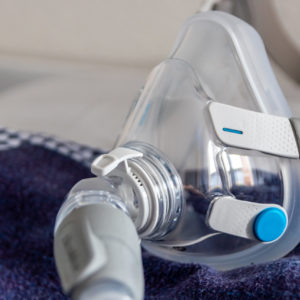 Did You Know?
Millions of Philips CPAP Machines Recalled
Philips DreamStation, CPAP and BiPAP machines sold in recent years may pose a risk of cancer, lung damage and other injuries.
Learn More
The clinical trial reporting rules expand current registration and release requirements, affecting any drug, medical device or biologic that falls under the purview of the FDA. The new regulations go into effect on January 18, 2017.
Requirements to register clinical trials involving FDA-regulated products have existed since December 26, 2007. However, the rule has been often ignored and the FDA has not had the resources to enforce those rules. The new rule expands what is covered to include interventional clinical trials, early stage drug trials, as well as pediatric postmarket surveillances.
In addition, companies will be required to release clinical trial results for drugs that never make it to the market. Regulators say this will help prevent duplicate scientific efforts and provide the scientific community more data on drugs, compounds and devices that may not work or may have unexpected side effects when used for different purposes.
The rule was accompanied by a complimentary policy (PDF) released by the National Institutes of Health (NIH) on how to submit and register trials on the ClinicalTrials.gov website, which is a requirement for all trials receiving NIH funding, even if they would not normally fall under the DHHS's new rule.
"Access to more information about clinical trials is good for patients, the public and science," NIH Director Dr. Francis S. Collins said in a press release. "The final rule and NIH policy we have issued today will help maximize the value of clinical trials, whether publicly or privately supported, and help us honor our commitments to trial participants, who do so much to help society advance knowledge and improve health."
One of the drivers for the new regulations were complaints that many people who participate in clinical trials may never find out the results, adverse side effects or long-term health risks that were discovered if the sponsor of the trial decides to never release the results.
"When people participate in clinical trials, they are volunteering to create generalizable knowledge to help others in the future and we want their participation honored by ensuring that the existence of trials and their results are available to all patients and their healthcare providers, as well as researchers," FDA Commissioner Robert M. Califf, M.D., said. "The FDA will help ensure compliance with these new requirements so that patients and providers can have confidence in and access to significantly more clinical trial information, and researchers can improve clinical trial focus and design."
Failure to comply with the new rules could result in fines of $10,000 per day for companies who have to comply with FDA regulations. However, that fine has existed in the past and has gone unenforced, some critics have noted.
FDA Clinical Trial Concerns
This final rule comes amid a growing concern over the FDA's treatment of clinical trials and its approval processes for drugs and medical devices.
A study published in late May by British researchers found that 43% of medical devices approved by the FDA between 2000 and 2004 were cleared for use before clinical trials were published.
Although many of the clinical trials required by federal regulators are never completed, or not even started, the FDA often approves the products and allows them to stay on the market anyway. Therefore, many consumers receiving recently approved treatments essentially become test subjects without ever being told or consenting, since they are serving as guinea pigs for products that were never properly tested before approval.
In August 2015, a study published in the Journal of the American Medical Association (JAMA) looked at data on high-risk therapeutic devices that received premarket approval by the FDA in 2010 and 2011, determining whether manufacturers had completed required post-approval studies (PAS), which are conducted after the device is already made available to healthcare professionals and consumers.
The findings indicate that only six of 33 PAS studies required by the FDA were actually completed, and only 20 of 171 manufacturer/investigator-initiated post-market studies were reported as complete.
Those findings came about two months after an analysis published in BMJ found numerous discrepancies in data submitted to the FDA by medical device manufacturers seeking premarket approval for cardiovascular devices. Those discrepancies often included the number of participants varying in the actual study from the number reported to the FDA, substantially different results from similar FDA studies, and many of which were never peer-reviewed.
At about the same time as the 2015 BMJ report, the FDA released a report on it's role in medical device safety. The agency says it has made significant strides in ensuring medical devices are safe and effective, including how it reviews and requires clinical trials.
"*" indicates required fields