Cochlear Implant Lawsuits Filed Over Advanced Bionics HiRes90K
November 15, 2011
By: Staff Writers
A growing number of Cochlear implant lawsuits are being filed by individuals who say they have experienced problems as a result of problems caused by defective bionic ear implants. 
In recent months, at least four product liability lawsuits have been filed in four different states against Advanced Bionics over problems with the HiRes90K implant.
Advanced Bionics issued a cochlear implant recall last November for the bionic ear following reports of patients experiencing malfunctions that resulted in severe pain, feelings of being shocked and overly loud noises.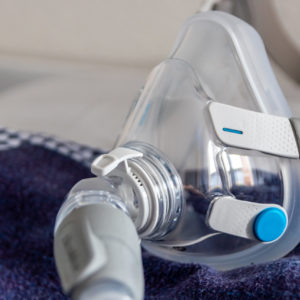 Did You Know?
Millions of Philips CPAP Machines Recalled
Philips DreamStation, CPAP and BiPAP machines sold in recent years may pose a risk of cancer, lung damage and other injuries.
Learn More
A cochlear implant is an electrionic device that is surgically implanted to provide a sense of sound for individuals who are profoundly deaf or hard of hearing. Advanced Bionics is one of three companies that manufacturer cochlear implants approved for use in the United States, the others being Cochlear Limited and MED-EL.
Lawsuits filed against Advanced Bionics since July 2011 in federal district courts in Kentucky, Oklahoma, Pennsylvania and Texas all contain similar allegations that plaintiffs were forced to undergo "lengthy and risky open-head surgery" to remove and replace the devices after they failed.
According to the complaints, the Advanced Bionics HiRes90K implants contained a defective seal that allowed moisture to enter the implant and cause it to fail. In addition, plaintiffs claim that Advanced Bionics has run afoul of federal regulations and been cited for quality control problems by the FDA in recent years.
The Advanced Bionics HiRes 90k cochlear implant has been recalled twice before. The first time was in 2004 for symptoms that are similar to those that led to the more recent recall; sudden pain, loud noises, popping sounds and intermittent functioning. A second recall was issued in 2006, when the FDA notified the company that it had changed components in the device without notifying the FDA and getting approval. Advanced Bionics paid the government $1.1 million in 2008 to settle penalties resulting from that recall.
In 2004, the FDA identified 23 violations of federal regulations in connection with Advanced Bionics cochlear implants, resulting in a recall of some of its Clarion implants, also due to moisture problems.
In 2005, the FDA issued a warning letter to the company identifying 18 significant deviations from federal standards. The warning letter led to an internal investigation by Boston Scientific, which was the parent company at the time, that revealed a number of problems. However, the FDA said many of the problems went unaddressed and the agency issued a corporate-wide warning letter to all Boston Scientific subsidiaries; only the third time in history the agency has issued such a broad-based warning letter.
According to the lawsuits, Advanced Bionics should be held liable for problems caused by their implants as a result of the company's negligence in manufacturing a defective product, breach of warranty and fraud. The lawsuits seek both compensatory and punitive damages.
Another Cochlear bionic ear recall was issued in September 2011 by Cochlear Limited for their entire Nucleus 5 implant series, after an increasing number of customers complained about implant failures.
Cochlear Limited launched an investigation into the cause of the problem and discovered failures in one or more diodes were being caused by moisture entering the implant through a defective seal, similar to the Advanced Bionics implants, which can disrupt the transfer of information and power from the sound processor, causing the ear implant to shut down. 
Photo via Wikimedia Commons, public domain work of the National Institutes of Health
karen

September 23, 2022 at 8:40 pm

Please contact by email. I had a cochlear implant 3 years ago and it has never worked. I lost Al hearing in that ear. The back of my ear imploded/sunk. There is a huge huge indent and my ear is very thin now. The dr kept telling me the implosion/sinking is totally normal. I have a huge bulge over my ear any my head shape is shifting and I have lumps, headaches, I wear glasses for reading and I[Show More]Please contact by email. I had a cochlear implant 3 years ago and it has never worked. I lost Al hearing in that ear. The back of my ear imploded/sunk. There is a huge huge indent and my ear is very thin now. The dr kept telling me the implosion/sinking is totally normal. I have a huge bulge over my ear any my head shape is shifting and I have lumps, headaches, I wear glasses for reading and I can't wear them now because they rub against it and it gives me headaches, i heRreally odd background noise or high pitch screaming, i have painful spots Aall over the right side of my head and forhead, there are numb spots and some parts are loose skin. My skull used to be normal and rounded but it is changing now. If the dr had just been honest and admitted that everything was wrong but he will only say that all is normal I feel deformed, my hair stylist will not even put a perm in hair because she says that it would be very noticeable. I am 68 and turning into a hermit. I find it hard to go out now, my confidence is gone and I am virtually alone 85 percent of the time. I just want to be half way normal again. I have a BA degree and taught a class at a high school, I owned a costume shop for ten years. I used to be very social. This has been a devistating thing for me. It is best to talk with me in emails because of my hearing. I went back to the center where I had it done but I made the app with head Dr. It was so weird. My daughter's went with and we all asked questions. He wouldn't answer any of them, he stood there and just shook his head for yes or no. He wouldn't explain anything and when I said the surgeon just kept telling me it wà normal, he would just shake his head. He did I scan and did talk about taking it out and putting it on the left ear and said absolutely not, I still have about 29 percent hearing in that ear and I didn't trust them anymore and I do not want to lose what little hearing I have there.

Michael

March 23, 2021 at 5:17 pm

Med-El is a corporation I would advise patients to avoid. After receiving a Med-El cochlear implant in 2014, they informed me that they would no longer sell their rechargeable batteries. Med-El informed me that I would have to buy a new processor at a cost of $12,500.00 In 2014 when I received the Med-El implant, I was supplied with two processor devices. To date, I'm still wearing one and the o[Show More]Med-El is a corporation I would advise patients to avoid. After receiving a Med-El cochlear implant in 2014, they informed me that they would no longer sell their rechargeable batteries. Med-El informed me that I would have to buy a new processor at a cost of $12,500.00 In 2014 when I received the Med-El implant, I was supplied with two processor devices. To date, I'm still wearing one and the other has never been needed. However, Med-El is holding me hostage by no longer selling the batteries. This is purely holding patients hostage. Med-El's response has been, "check with your insurance company." Incredible. So now I have no rechargeable batteries for this $85,000.00 implant package that included surgeon, hospital and devices. This is obviously happening to Med-El patients who are being gouged. Many such as myself cannot afford it and now have a worthless bill of goods. The automobile industry is required to manufacture auto parts for ten-years after a particular model is discontinued. It appears the medical industry should be mandated to do the same. Lastly, it's going to take a federal class action lawsuit to right the situation.

Eric

September 24, 2017 at 8:37 pm

So, the prior processor to the Naida Q70 also had moisture problems and was released to us despite this. In other words, there is a continuing lack of quality control. Had three Q70 processors die within a short time (AB never said or says why any component they get from me fails). Not atypical based on other comments I'm seeing. I wonder why the FDA allows this to continue. If anyone has Q70[Show More]So, the prior processor to the Naida Q70 also had moisture problems and was released to us despite this. In other words, there is a continuing lack of quality control. Had three Q70 processors die within a short time (AB never said or says why any component they get from me fails). Not atypical based on other comments I'm seeing. I wonder why the FDA allows this to continue. If anyone has Q70 probs, please report them to the FDA. When/if they receive enough complaints, they may hold AB accountable. In the meantime, I'm holding my breath to see how long the current/newest processor will last ... This is all maddening and frustrating. Lawyers will get involved if there's a problem caused by the internal, implanted portion. I've contacted a few and looked for other resolutions elsewhere.

John

June 15, 2017 at 1:33 am

after a year and a half but when it does it all most unbearable of Mes-el I am now having sever pain it come and goes docent happen all the time when I went to where it was put in they say it in the right place that I need to go get med-el to look at it the audiologist for med-el says she cant find any thing I ran in to that with Cochlear America turns out it was no good no I get runaround f[Show More]after a year and a half but when it does it all most unbearable of Mes-el I am now having sever pain it come and goes docent happen all the time when I went to where it was put in they say it in the right place that I need to go get med-el to look at it the audiologist for med-el says she cant find any thing I ran in to that with Cochlear America turns out it was no good no I get runaround from med-el any body having this problem with med-el still cant here on phone

joseph

December 27, 2013 at 3:41 pm

have had loud and veyring sound levels loud humming noise with prossers off I think the necelus 5 implants were installed improperly have had sevier head noise since day one I keep asking will that noise go away and get the runaround I ve had enough I want them to take the left one out they say I would have a phyc exam first I wish they could what I hear every day 24hr s aday I cant concentrate t[Show More]have had loud and veyring sound levels loud humming noise with prossers off I think the necelus 5 implants were installed improperly have had sevier head noise since day one I keep asking will that noise go away and get the runaround I ve had enough I want them to take the left one out they say I would have a phyc exam first I wish they could what I hear every day 24hr s aday I cant concentrate to run my business
"*" indicates required fields