More For-Profit College Shut Downs May Follow ITT Tech Closure
October 18, 2016
By: Russell Maas
Amid several financial scandals and recent shut down of ITT Tech campuses nationwide, government education officials appear to be moving to discredit additional for-profit colleges, revoking their accreditation and their student's eligibility to gain access to the federal student loan system. 
Following an ITT Tech closure in September, a U.S. Department of Education official has indicated the Obama administration is preparing for additional for-profit schools to be forced to shutdown as it plans to discredit the overseeing organization, the Accrediting Council for Independent Colleges and Schools (ACICS), according to an October 14 BuzzFeed News report.
Ted Mitchell, the undersecretary of education, indicates that the Department of Education is preparing contingency plans for students enrolled in for-profit schools, as the Education Department moves closer to finalizing its decision to revoke its government recognition of the ACICS.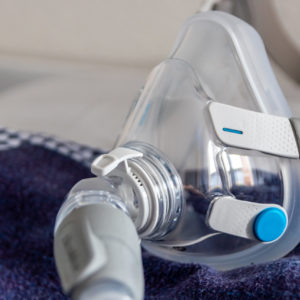 Did You Know?
Millions of Philips CPAP Machines Recalled
Philips DreamStation, CPAP and BiPAP machines sold in recent years may pose a risk of cancer, lung damage and other injuries.
Learn More
The ACICS is the largest national accrediting organization of degree granting institutions for higher education programs and is accredited by the Education Department to allow its students to be eligible for federal financial aid assistance.
ACICS has approved over 900 college campuses nationwide, and has directed the flow of upward of $5 billion in federal financial aid money for students attending those accredited colleges and degree programs. However, if the Department of Education revokes ACICS's government recognition as the Obama administration plans, hundreds of colleges would be in need of a new accreditor within 18 months. Moreover, thousands of college students could find themselves displaced with credits that are not transferable, potentially having to restart their college careers.
Although the reality of shutting down colleges could be harmful, the Department of Education believes ACICS has irresponsibly provided stamps of approval to troubled colleges that allows those colleges to receive federal financial aid.
A senior department official told Buzzfeed that ACICS is guilty of ignoring many obvious factors when accrediting colleges on the government's behalf, overlooking significantly low graduation rates and fake job placement statistics.
One of the most recent cases was the collapse of Corinthians college last year, which left thousands of college students stranded finding other schools. Corinthian College was given accreditation and approved on the government's behalf by ACICS.
The for-profit college was recently exposed by Senator Elizabeth Warren, who made public the Education Department was sending debt collectors after more than 80,000 former students who could have been eligible for loan forgiveness programs due to the colleges fraud. Warren warned that more than 30,000 of those students could be subject to having their social security income or wages garnished to repay the loans.
A prime example of what could happen to many of the 900 college campuses reflects the recent trouble stemming from all ITT Tech colleges closing. ITT Educational Services Inc. announced that it is closing all 130 campuses nationwide on September 6, after the Department of Education announced it would no longer allow students receiving financial aid to enroll and would limit the school's federal contributions, due to years of financial and administrative concerns. The closures have impacted roughly 35,000 students and more than 8,000 employees.
Several ITT Tech class action lawsuits have been filed due to the company failing to provide its workers with a 60 days' notice of mass layoff as required by the federal Worker Adjustment and Retraining Notification (WARN) Act. On Friday, September 2, ITT Tech CEO Kevin Monday told employees that they were being given an extra day off on the day after Labor Day as an "extra comp holiday." While the employees were enjoying their supposed extended holiday, they received e-mails notifying them of the loss of their jobs and ITT Tech's closure.
ITT Tech students were left stranded by the schools abrupt closure and have been given two options by the Department of Education; to either see if they are eligible to have their federal student loans discharged or they can find a school that will accept the ACICS approved ITT credits. However, if the credits are approved for transfer, students are likely to still be responsible for the remaining student's loans it took to receive those credits.
It is possible that many ITT Tech fraud lawsuits will be filed by students in the coming months after many may not be eligible for transfer and could have to begin their college courses completely over.
james

October 24, 2016 at 6:47 pm

similar circumstance at Nashville auto diesel college. Fraudulent info by recruiter/ lack of security / criminal and drug activity plague the dorm / hidden fees
"*" indicates required fields