Compounding Pharmacy Drug Recalls Issued Due to Lab Testing Problems
September 10, 2013
By: Irvin Jackson
As compounding pharmacies continue to face increased scrutiny from federal and state regulators over the safety of their medications and manufacturing processes, a number of recalls have been issued over the past week for sterile injectable drugs due to problems with a third party testing laboratory. 
Following a recent inspection by the FDA, a warning (PDF) was issued late last month about Front Range Laboratories, Inc, an independent testing laboratory that is used by more than 100 compounding pharmacies in 32 states.
According to the federal regulators, the methods used by Front Range may have resulted in inaccurate test results, leading to a number of recalls due to concerns over medication safety.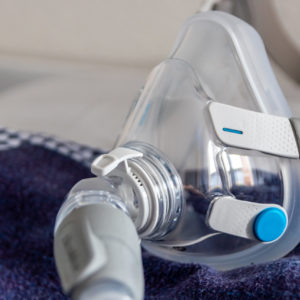 Did You Know?
Millions of Philips CPAP Machines Recalled
Philips DreamStation, CPAP and BiPAP machines sold in recent years may pose a risk of cancer, lung damage and other injuries.
Learn More
On Monday, the latest in a string of compounding pharmacies affected by FDA's concerns over Front Range, Avella Specialty Pharmacy, issued a drug recall for generic Avastin, a cancer drug often used off-label for some types of eye problems, and the antibiotic vancomycin. The pharmacy says it recalled the drugs because they were tested by Front Range, and the pharmacy has discontinued its relationship with Front Range as a result of the FDA's findings.
The issue over Front Range's testing techniques stems from ambiguity over the FDA's power to regulate compounding pharmacies in the wake of a fungal meningitis outbreak that has been linked to a now-defunct compounding pharmacy, New England Compounding Center (NECC) in Massachusetts. Contaminated epidural steroid injections distributed by the thousands by NECC are blamed for more than 700 illnesses and more than 60 deaths. It also led to a crack down on compounding pharmacies, which exist in a regulatory gray area.
Compounding pharmacies are designed to make specialty drugs on a per-prescription basis for local health care facilities when that drug is not available in that particular form from a manufacturer. However some compounding pharmacies have allegedly been working as stealth drug manufacturers, selling thousands of doses of some drugs with no FDA oversight and without having had the drugs tested or approved. NECC distributed 17,000 of the tainted epidural steroid injections to more than 20 states.
Pharmacies, Lab Push Back At FDA Authority
The FDA's attempts to crack down on dangerous pharmacies have led to some of them challenging the agency's authority following a number of court decisions in recent years which have questioned how much oversight the FDA has over them. A number of bills are currently under consideration in congress. The proposed legislation could possibly clarify or even strengthen the FDA's power.
By going after Front Range, a testing laboratory, the FDA has been able to indirectly leverage some compounding pharmacies to recall drugs that might be harmful to the public. However, the company responded to the FDA's inspection and concerns by doing what many compounding pharmacies have done: challenge the FDA's authority to ensure that all drugs given to the public are safe.
In a statement on its website, Front Range attacked the agency's authority, while at the same time saying it is cooperating with the FDA.
"We are not aware that any of our clients are registered with FDA as drug manufacturers, nor have we knowingly tested manufactured drug products," Front Range wrote. "Yet, FDA inspected our testing procedures and operations against FDA's Current Good Manufacturing Practice ("cGMP") regulations which, by definition, do not legally apply to compounding pharmacies unless they are acting as drug manufacturers."
The claims mirror those made by NuVision Pharmacy of Dallas, Texas, which refused to recall drugs that the FDA determined may not be sterile, saying that it does not recognize the agency's authority. The FDA responded by warning all health care facilities not to use the NuVision's sterile injectable drugs.
The push back from compounding pharmacies are giving credence to the FDA's claim that it needs more power over compounding pharmacies, which some lawmakers doubted months ago, saying that the agency just dropped the ball and should have shut down NECC sooner. However, the number of compounding pharmacies complaining about the crackdown appear to verify the FDA's claim that its authority is uncertain, and may work in the agency's favor in getting new regulatory powers passed.
"*" indicates required fields