Conference Scheduled in All Vaginal Mesh MDLs, as Ethicon Trial Postponed
December 04, 2014
By: Austin Kirk
The U.S. District Judge presiding over more than 65,000 vaginal mesh lawsuits filed by women throughout the country has postponed a "bellwether" trial set to begin today, and scheduled a status conference for next month, at which time lawyers involved in seven different multidistrict litigations (MDLs) will meet in West Virginia.
Following a pretrial conference last week, a third bellwether trial involving Ethicon vaginal mesh was set to begin on December 4, involving a complaint brought by Dianne Bellew.
The case was selected for an early trial date because it is representative of other claims pending before U.S. District Judge Joseph Goodwin in the Southern District of West Virginia, where all complaints filed throughout the federal court system involve complications with transvaginal mesh or bladder sling products have been consolidated.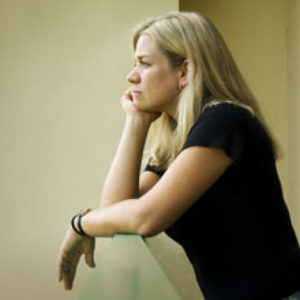 Less than two days before the trial was set to begin, Judge Goodwin indicated that the case will be pushed back three months. In a pretrial order (PDF) issued December 2, the Bellew trial was rescheduled from December 4, 2014 to March 2, 2015. However, no reason for the postponement was given in the order.
Judge Goodwin is currently presiding over seven different federal MDLs established for similar cases filed against various medical device manufacturers, including Ethicon, Boston Scientific, C.R. Bard, American Medical Systems (AMS), Coloplast Corp., Cook Medical and Neomedic.
In another order (PDF) issued on December 2, Judge Goodwin scheduled a joint status conference for all MDLs on Thursday, January 29, 2015. Leadership counsel has been asked to submit a proposed joint agenda for the conference by the Monday preceding.
Vaginal Mesh Settlements and Trials
According to the latest case list (PDF) provided by the U.S. Judicial Panel on Multidistrict Litigation (JPML) on November 17, Judge Goodwin is currently presiding over about 14,000 Boston Scientific mesh lawsuits, 9,800 Bard Avaulta mesh cases, 21,700 Ethicon mesh lawsuits, 18,900 American Medical Systems (AMS) mesh lawsuits, 1,700 Coloplast mesh lawsuits, 259 Cook Medical mesh lawsuits and 72 Neomedic mesh lawsuits.
Each of the complaints involves similar allegations that women experienced painful complications following the use of mesh for transvaginal repair of pelvic organ prolapse (POP) or female stress urinary incontinence (SUI), often resulting in the need for surgical removal of the mesh after it eroded through the vagina.
As part of the coordinated pretrial proceedings, Judge Goodwin has ordered that groups of cases against several different manufacturers be prepared for early trial dates, known as "bellwether" cases because the outcomes are designed to help the parties gauge how juries may respond to certain evidence and testimony that may be repeated throughout the litigation.
While the outcomes of these early trial dates are not binding on other cases, they are designed to promote negotiations to settle vaginal mesh lawsuits and avoid the need for tens of thousands of individual trials to be scheduled nationwide.
The Bellew trial was the last in an initial series of three bellwether cases involving women who experienced complications with Ethicon mesh.
Earlier this year, the first Ethicon bellwether trial ended in a defense verdict after Judge Goodwin found that the plaintiff failed to present sufficient evidence that the pelvic mesh was defectively designed or caused her to suffer an injury. A second bellwether trial, involving an Ethicon bladder sling product ended in a $3.27 million jury in September 2014.
Last month, two consolidated trials involving groups of four women each went to trial in Florida and West Virginia against Boston Scientific, resulting in combined jury awards of $26.7 million and $18.5 million respectively.
Given the lack of progress made by the parties in reaching vaginal mesh settlements in large numbers of cases, Judge Goodwin issued an order in August 2014, which suggested that he intends to take additional steps to speed up the litigation process, indicating that continuing waves of cases will be prepared to be "expeditiously set for trial."
Endo International is the only major manufacturer who has reached agreements to settle nearly all of the cases it faces, reporting on September 30 that it has reached AMS mesh settlements that are expected to cost about $1.6 billion to resolve the litigation facing their subsidiary.
It is expected that hundreds of additional vaginal mesh cases will be "trial ready" by early January 2015, and Judge Goodwin may begin remanding claims back to the U.S. District Courts where they were originally filed for trials if the parties do not reach agreements to resolve large number of cases.
Dakeys

December 17, 2014 at 8:56 pm

abrielle moller • a few seconds ago What is the real problem here ? Women have suffered enough!!!!! We all have mothers that gave Birth to you she's a WOMAN !!!! WHY DO YOU HATE WOMEN ?????? If a Doctor Butchered any WOMEN in your family , wouldn't you want JUSTIC ???? Settle these cases NOW !!!! This is SHAMEFUL!!!! CORPARATIONS ARE DICTATORS !!!!! WOMEN DON'T LIKE HITLER EITHER!!!!!

Marie

December 12, 2014 at 3:13 pm

Nonie...well said. And thank you!

Nonie

December 6, 2014 at 8:22 pm

Justice delayed means justice denied and for most women denial for a means to acquire skilled medical help for the horrendous injuries these women are suffering. When mesh injured women have delays in getting to skilled, and I do mean SKlLLED help their conditions worsen. Erosion does not go on hold while the battle for compensation gets dragged on and on. Constant infections do not go away when[Show More]Justice delayed means justice denied and for most women denial for a means to acquire skilled medical help for the horrendous injuries these women are suffering. When mesh injured women have delays in getting to skilled, and I do mean SKlLLED help their conditions worsen. Erosion does not go on hold while the battle for compensation gets dragged on and on. Constant infections do not go away when safely imbedded in polypropylene mesh. Autoimmune disorders post mesh do not get resolved or lessened while the trials get delayed, they get worse. Delaying fair settlements allows conditions to worsen that demand even more compensation. Time is of the essence, as these injuries are not trivial or just inconvenient or annoying . These injuries are devastating, life altering, and could have been avoided by full disclosure of all the properties of polypropylene (PP) permanently implanted into people. PP has an adjuvant effect in a significant population of patients. This can be linked to the development of autoimmune disease exacerbation or initiation. Read the research of Dr. Yehuda Shoenfeld in Israel. He is a top scientist studying autoimmune disease. Lazy lawyers need to start connecting the dots and using some good detective skills. There is little to no research into this unstudied common complaint among mesh complication victims, the autoimmune problems post mesh. So lawyers work harder for these women .... connect the dots before a jury's eyes, before a judge. THe dots are there with causation .... earn your commissions, a good source for peer revied published research is mesh problems.weebly.com
"*" indicates required fields