Congressional Report Highlights Nursing Home Neglect, Understaffing Problems at For-Profit Care Facilities
October 05, 2022
By: Russell Maas
As nursing homes across the U.S. continue to struggle with staffing shortages highlighted during the COVID-19 pandemic, a new report by a congressional subcommittee indicates that the corporate structure of for-profit nursing homes is contributing the understaffing and lack of quality care, resulting in a preventable risk of nursing home neglect at many facilities.
The U.S. House of Representatives Select Subcommittee on the Coronavirus Crisis released a report late last month, outlining evidence of major understaffing, lack of personal protection equipment (PPE) and other failures of critical procedures at nursing homes nationwide. The report indicates these failures are largely the result of for-profit nursing homes trying to cut costs, and contribute to a deficient level of care for many residents.
Nursing home staffing levels plummeted during the pandemic, due to employees succumbing to Covid-19 or burning out while attempting to provide care for their residents with a greatly decreased staff and a lack of supplies. Seeing the sharp rise in workload without accompanying increase in pay, many nursing home workers simply quit for other, higher-paying jobs, leaving those who stayed pulling multiple shifts to try and make up for the staffing deficiency.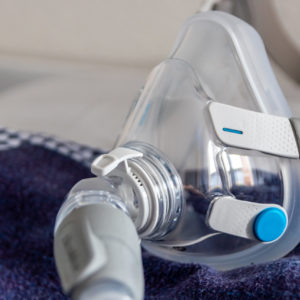 Did You Know?
Millions of Philips CPAP Machines Recalled
Philips DreamStation, CPAP and BiPAP machines sold in recent years may pose a risk of cancer, lung damage and other injuries.
Learn More
While some media reports have suggested these nursing home understaffing problems were the result of the COVID-19 pandemic, inadequate levels of staffing and a lack of resources was a problem before pandemic, even if it didn't garner much media or regulatory attention.
The newly released Congressional report outlines evidence of cost-cutting corporate structures which have greatly contributed to the drops in staffing levels and increased risk of nursing home infection outbreaks at many facilities throughout the pandemic.
The Congressional Subcommittee first launched an investigation into the performance of large, for-profit nursing home chains in June 2020, focusing on five chains of skilled nursing homes that make up more than 850 of the nation's long term care facilities and house over 80,000 residents.
According to the findings, numerous reports of inadequate nurse-to-patient ratios were identified. For example, a report from a Sava nursing home facility in Colorado reported that from October 2019 through March 2020 there was a ratio of 38 patients to one nurse, leading lawmakers to suspect nursing home understaffing problems have been an issue long before the pandemic occurred.
Additional reports of understaffing outlined in the report pointed to reasons unrelated to the availability of workers, but instead linked to corporate greed. Another report from a Sava nursing home facility in Colorado indicated the facility told workers they were not permitted to hire more staff, which was likely due to efforts to reduce building costs to look better to corporate.
Nursing Home Employees with COVID-19 Ordered to Work
Investigators found many nursing home staff were pressured into working during the pandemic, despite testing positive for COVID-19; sometimes having blatant symptoms. Reports indicated nursing home staff workers who called in sick were threatened with termination or were instructed to conceal information that they were exhibiting symptoms of COVID-19.
The report further indicated staff were not supplied sufficient PPE to ensure employee and resident safety throughout the pandemic, citing reports of employees indicating they were told to share PPE with other employees, reuse masks for weeks at a time and were told to use handkerchiefs for residents rather than providing approved face masks.
Overall, investigators indicate that the for-profit nursing home chains all use similar convoluted corporate structures to own and operate their businesses, in order to alter the true financial conditions and shield nursing home facilities from ratings and hide histories of infractions related to poor quality care.
At a hearing held on September 21, the subcommittee said the findings of the investigation indicate a clear need for a federal minimum staffing standard, along with competitive compensation packages and better work environments to ensure these facilities maintain adequately trained staff to provide care for more than a million nursing home residents in the country.
Representatives further voiced a need for increased ownership transparency and auditing of finances that can be publicly available and in real time.
Private Equity Owned Nursing Home Violations
A study published in November 2021 in the journal JAMA Health Forum found private nursing homes acquired by equity companies not only experience an increase in hospitalizations among long-term residents, they also had an increase in Medicare costs, suggesting quality of care may be lower in these nursing homes.
The study revealed residents at private equity-owned nursing homes were 11% more likely to have emergency room visits and nearly 9% more likely to be hospitalized.
In addition, Medicare costs were nearly 4% higher, resulting in roughly $1,080 more in annual costs per patient at private equity nursing homes compared to for-profit nursing homes. Overall, average quarterly costs for hospitalization and ER visits were $8,050.
"*" indicates required fields