Cordis IVC Filter Lawsuits Removed to Federal Court System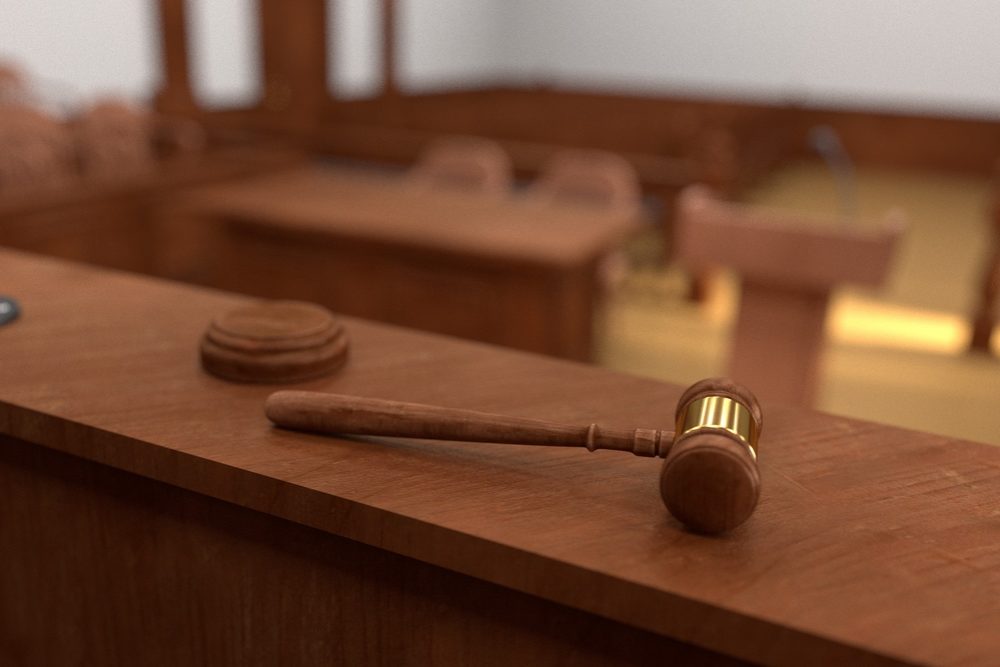 January 17, 2017
By: Austin Kirk
A number of Cordis IVC filter lawsuits filed in California state courts have been removed to the federal court system, each involving similar allegations that the small implants designed to catch blood clots can break apart or puncture internal organs.
Dozens of cases have been filed against Johnson & Johnson and it's Cordis Corporation subsidiary in the Superior Court of the State of California, involving hundreds of individual plaintiffs who experienced problems with a Cordis TrapEase IVC Filter or Cordis OptEase IVC Filter.
The spider-like implants are typically implanted into the inferior vena cava (IVC) to prevent blood clots that break free elsewhere in the body from traveling to the lungs, where they may cause a pulmonary embolism. However, plaintiffs allege that the TrapEase and OptEase filters were defectively designed, and that the manufacturer misrepresented the safety of the devices and failed to adequately to warn doctors and patients about the risk of problems with IVC filters.
On January 4, the manufacturers filed Notice of Removal in several consolidated claims, transferring the cases to the U.S. District Court for the Northern District of California.
The notices argue that the claims constitute a "mass action," in which monetary relief involving more than 100 persons are proposed to be tried jointly, noting that last year a motion was filed in California state court to consolidate the cases for pretrial proceedings and bellwether trials.
"This mass action asserts the claims of more than 244 IVC filter recipients who seek to recover for extreme pain and suffering and other injuries, 36 claims for loss of consortium, and eight claims for wrongful death," one of the notices states. "More than 239 plaintiffs allege that following implantation of their TrapEase or OptEase IVC filters, they may suffer or have suffered harm, such as 'lifethreatening injuries and damages[,] and require[d] extensive medical care and treatment,' or that they were subject to 'significant medical expenses, extreme pain and suffering, loss of enjoyment of life, [and] disability,' among other injuries."
The Cordis OptEase cases and Cordis TrapEase cases raise similar allegations to those presented in IVC filter lawsuits filed against several other manufacturers, including C.R. Bard and Cook Medical, indicating that certain designs are prone to tilt out of position, perforate the vena cava or fracture, causing small pieces to travel to the heart and lungs.
There are currently hundreds of Bard IVC filters lawsuits and Cook IVC filter lawsuits already pending in the federal court system, which have each been centralized as part of two separate multidistrict litigations (MDLs) for coordinated pretrial proceedings, including discovery and a series of early bellwether trials.
The litigation over IVC filters began to emerge in 2010, after the FDA indicated that hundreds of adverse event reports had been received involving the devices, including instances where devices sold by various different manufacturers broke free, migrated through the body, perforated the vein or fractured.
In May 2014, the FDA urged doctors to remove IVC filters within about one to two months after an individual was no longer at risk of suffering a pulmonary embolism, since the risk of problems appeared to be greater the longer the filter was left in place. However, many manufacturers sold the devices for years without adequately informing physicians about the risks associated with leaving them in place.
As IVC filter injury lawyers continue to review and file complaints on behalf of individuals who have suffered migration or perforation problems, it is ultimately expected that several thousand cases will be filed against Cordis, Bard and Cook Medical. If IVC filter settlements are not reached following the coordinated pretrial proceedings and any bellwether trials, the manufacturers may face individual trial dates in U.S. District Courts nationwide.
"*" indicates required fields