Corticosteroid Knee Injections May Actually Worsen Progression of Osteoarthritis: Study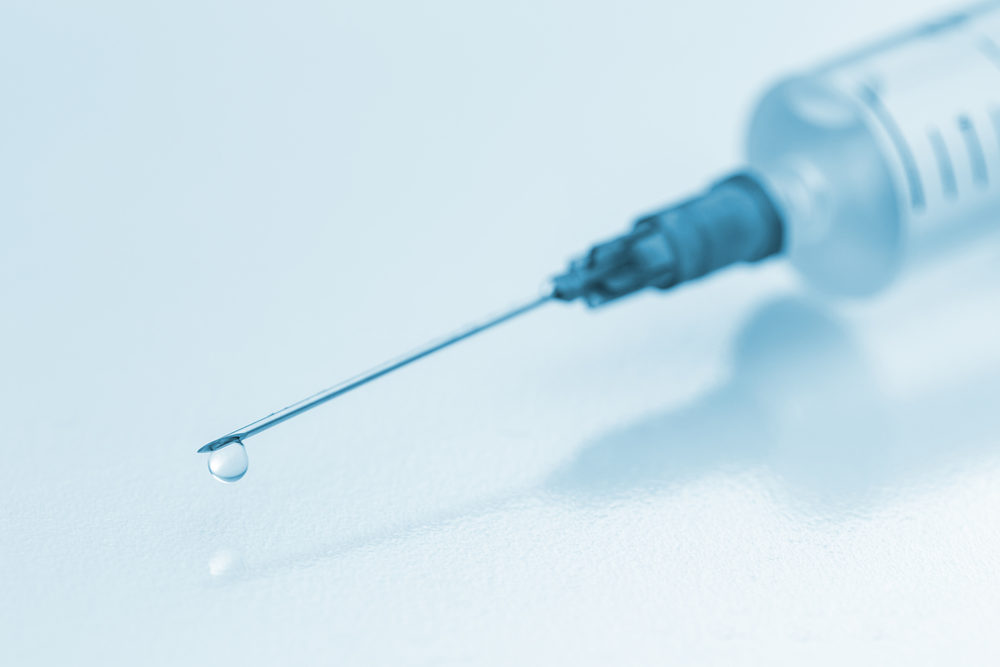 November 30, 2022
By: Martha Garcia
The findings of two new studies raise questions about the long-term benefits of a common treatment for knee osteoarthritis, indicating that corticosteroid knee injections do not effectively reduce patient pain, and may actually increase the progression of damage from osteoarthritis.
Doctors commonly offer patients corticosteroid injections to help relieve osteoarthritis knee pain. The injections are administered as an outpatient procedure, and are intended to suppress pain for anywhere from six weeks to six months, by reducing inflammation.
This week, the findings of two studies were presented at the annual meeting of the Radiological Society of North America, raising questions about the use of the injections for knee osteoarthritis. However, the findings are considered preliminary until published in a peer-reviewed journal.
Both studies used data from the Osteoarthritis Initiative, a long-term multi-center observational study of 5,000 participants with knee osteoarthritis in its 14th year of follow-up.
Study Finds Corticosteroids Increased Osteoarthritis Progression
The first study, led by researchers from the University of California, San Francisco, involved 210 participants. A total of 70 participants received intra-articular injections and 140 from the control group received no injections.
Of the 70 who received injections, 44 were injected with corticosteroids and 26 were injected with hyaluronic acid. An MRI was performed on patients two years before receiving injections, at the time of injection was given, and two years after the injection. Researchers compared the imaging to identify osteoarthritis progression.
Osteoarthritis in the knee occurs when the cartilage in the knee joint begins to break down. The bones around the cartilage also begin to change which can lead to severe pain.
Compared to patients who received hyaluronic acid injections or no treatment at all, patients injected with steroids had significantly more osteoarthritis progression. Progression was significant in the lateral meniscus, lateral cartilage, and medial cartilage.
The research indicates hyaluronic acid injections were not linked to worsening of osteoarthritis like steroid injections. Instead, hyaluronic acid injections lead to a decreased progression of knee arthritis, specifically in bone marrow lesions.
""While both corticosteroid and hyaluronic acid injections are reported to help with symptomatic pain relief for knee osteoarthritis, our results conclusively show that corticosteroids are associated with significant progression of knee osteoarthritis up to two years post-injection and must be administered with caution," Dr. Upasana Upadhyay Bharadwaj, a research fellow in the Department of Radiology at University of California, San Francisco, said in a Radiological Society of North America press release. "Hyaluronic acid, on the other hand, may slow down the progression of knee osteoarthritis and alleviate long-term effects while offering symptomatic relief."
Second Study Finds Corticosteroid Osteoarthritis Progression and Joint Space Narrowing
The second study, conducted by researchers at the Chicago Medical School of Rosalind Franklin University of Medicine and Science, was a case-control study. The study included 150 patients with osteoarthritis.
Of those, 50 patients received corticosteroid injections, 50 received hyaluronic acid injections, and 50 received no injections.
Osteoarthritis progression was compared using an x-ray at baseline and again two years later.
Patients who received steroid injections suffered osteoarthritis progression and had significantly more medial joint space narrowing. At the two-year mark, x-ray imaging indicated osteoarthritis was significantly worse compared to those who had hyaluronic injections or no injections.
Osteoarthritis Risks
Osteoarthritis is the most common type of arthritis. More than 32.5 million adults in the U.S. have osteoarthritis. In the knee, osteoarthritis is a degenerative disease that continues to progress. Roughly 800,000 patients are affected by chronic osteoarthritis in the knees.
Roughly 10% of patients with osteoarthritis in the knee seek noninvasive treatments for pain relief, including corticosteroid or hyaluronic acid injections
The findings of the new studies suggest corticosteroid injections given to patients may have only served to worsen the disease in addition to doing little to improve the pain. Hyaluronic acid injections should be explored as an alternative to steroid injections and may not only reduce pain but slow the progression of the disease. Steroid injections should be used with caution.
"*" indicates required fields