Cottonelle Wipes Class Action Lawsuit Filed Over Bacterial Infection, Illness Risks
November 23, 2020
By: Russell Maas
Following a massive recall issued last month for Cottonelle flushable wipes, a class action lawsuit alleges that consumers have developed serious bacterial infections and illnesses that resulted from contaminated products distributed this year.
The complaint (PDF) was filed by Dawn Rothfeld in the U.S. District Court for the Eastern District of New York on November 19, indicating that Kimberly-Clark Corporation negligently manufactured and sold the wipes without following proper sanitary protocols, which caused products to become contaminated with Pluralibacter gergovaie, which is an opportunistic pathogen capable of causing potentially harmful infections in humans.
Kimberly-Clark issued a recall of Cottonelle Flushable Wipes and Cottonelle GentlePlus Flushable Wipes last month, after it was discovered that products sold exclusively at Costco stores may be contaminated with the microorganism bacteria.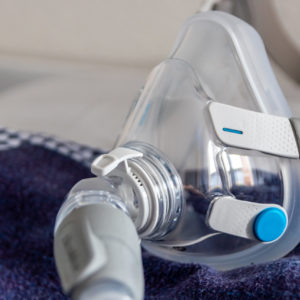 Did You Know?
Millions of Philips CPAP Machines Recalled
Philips DreamStation, CPAP and BiPAP machines sold in recent years may pose a risk of cancer, lung damage and other injuries.
Learn More
The lawsuit seeks class action status to pursue damages for all individuals from New York who purchased the products between February 7, 2020 and September 14, 2020, indicating that many of the recalled wipes had dark-brown spots on the surface and mildew-like odors emanating from the packeting, which should have been detected by the manufacturer as a clear indicator of bacterial contamination.
"But Kimberly-Clark's investigation was neither prompt nor careful," according to the complaint. "Only after a rash of customer complaints regarding skin irritation, infection and other complications became overwhelming (and thus a reckoning, inevitable) did Kimberly-Clark conduct the investigation and product testing required to discover the bacterial contamination."
Pluralibacter gergovaie poses a particularly serious risk among those with pre-existing medical conditions, those who have recently undergone surgery, and other categories of consumers. Prior outbreaks of the pathogen have been difficult to treat, as some strains are antibiotic resistant.
The lead plaintiff in the complaint, Dawn Rothfeld, indicates that she purchased the now-recalled Cottonelle wipes in February, and began using them frequently after bowel movements. As a result of exposure to the bacteria, Rothfeld indicates that she suffered suffer various injuries, including urinary tract infections, painful and urgent bladder pressure, painful urination, and increased frequency of urination due to infection of Pluralibacter gergovaie.
Rothfeld was placed on antibiotic therapy by her doctor and was required to undergo radiological studies, including ultrasounds of the abdomen and bladder. As a result of the infection, Rothfeld continues to suffer from pain, weakness, fatigue, stomach discomfort, nausea, vomiting, and difficulty walking and severe emotional trauma.
According to allegations raised in the Cottonelle Wipes class action lawsuit, Kimberly-Clarke neglected to take steps that would have protected consumers, and continued to sell the product for months without warning the public, resulting in widespread injuries.
"The Recall has affected thousands of consumers who purchased the Wipes at retail locations, causing damages that include loss of value, personal injury, and violation of consumer protection and deceptive practices statues, as detailed herein," Rothfeld indicates in the complaint. "Further, Kimberly-Clark has left thousands of consumers holding packages of Cottonelle Flushable Wipes that are unsuitable for their intended use and, thus, entirely worthless."
Rothfeld claims that an "alarming number" of consumers have reported problems from Cottonelle wipes during the eight months before the recall, including various symptoms consistent with P. gergoviae infections, ranging from general discomfort to severe infections. Thousands of women have also reported urinary tract infections after using the wipes, as well as other injuries that may have gone undiagnosed due to the rare strain of bacteria involved.
According to the recall notice, consumers who purchased recalled Cottonelle Flushable Wipes or Cottonelle GentlePlus Flushable Wipes should stop using the product immediately, and contact Kimberly-Clark's Consumer Service team at 1-800-414-0165 for further instructions
fredda

December 27, 2021 at 4:06 pm

Suffered from bladder infections.

Tina

November 24, 2020 at 12:49 pm

Suffered a series of bladder & GI infections having to take antibiotics repeatedly. Meading to weak immune system. Kimberly Clark offered me "peanuts." Do I have a case!
"*" indicates required fields