Roundup Trial Over Non-Hodgkins Lymphoma Diagnosed in Husband and Wife Set To Begin Monday in California
March 15, 2019
By: Irvin Jackson
As a federal jury continues to deliberate on the link between Roundup and non-Hodgkins lymphoma in the first MDL bellwether trial, a separate state court trial is set to begin on Monday, involving claims brought against Monsanto by a married couple, who both developed non-Hodgkins lymphoma following years of spraying the controversial weedkiller.
A complaint filed by Alva and Alberta Pilliod was granted an expedited trial date, since the husband and wife are both dying due to cancer they claim was caused by Monsanto's failure to warn users of their Roundup weedkiller about the potential health risks, and jury selection in the case is set to begin on March 18, in California Superior Court in Alameda County.
According to a trial brief (PDF) submitted this week, the plaintiffs have been married for 48 years, and began regularly spraying Roundup at their home and at rental properties they managed in 1982.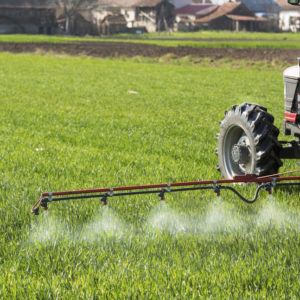 "On average, the Pilliods sprayed Roundup about fifty days per year. In total, the Pilliods sprayed Roundup for approximately 1,500 days," the brief states. "The Pilliods had always viewed Roundup as a safe product based on advertisements from Monsanto showing people using Roundup in shorts and t-shirts."
The lawsuit seeks damages from Bayer's Monsanto unit for failing to adequately warn consumers about the potential health risks or side effects of Roundup exposure, which has been linked to an increased risk of non-Hodgkins lymphoma in a number of independent studies.
The case is one of more than 10,000 lawsuits currently being pursued against Monsanto in state and federal courts nationwide, each raising similar allegations that glyphosate and other ingredients contained in the widely used herbicide resulted in a diagnosis of non-Hodgkins lymphoma, which may have been avoided if Monsanto had provided adequate warnings and safety instructions for consumers.
In the federal court system, all Roundup cases have been consolidated as part of an MDL, or multidistrict litigation, which is centralized before U.S. District Judge Vince Chhabria in the Northern District of California.
As part of the coordinated MDL proceedings, Judge Chhabria has established a "bellwether" process where a series of early trial dates began last month to help the parties gauge how juries may respond to certain evidence and testimony that is likely to be repeated throughout the litigation. In an usual move, the court decided to bifurcate the federal bellwether trials, asking the jury to consider causation during a first phase, before moving onto a second phase where Monsanto's liability will be determined.
The first Roundup MDL bellwether trial began on February 25, involving a claim brought by Edward Hardeman, who was diagnosed with non-Hodgkins lymphoma in 2015, following regular use of the weedkiller around his property to control poison oak since the 1980s.
Closing arguments for the first phase were presented on Tuesday, and the jury has been deliberating the past three days on the question of whether Hardeman established by a preponderance of the evidence that his exposure to Roundup was a substantial factor in causing his non-Hodgkins lymphoma. A verdict is expected any day now, and if the jury finds for the plaintiff in the first phase, additional evidence will be presented that suggests Monsanto has known for decades that its popular weedkiller may cause cancer, and failed to warn consumers.
In an order issued last week, Judge Chhabria determined that the jury will be allowed to consider punitive damages if the case proceeds to a second phase, indicating that "there is strong evidence from which a jury could conclude that Monsanto does not particularly care whether its product is in fact giving people cancer, focusing instead on manipulating public opinion and undermining anyone who raises genuine and legitimate concerns about the issue."
Last year, a California state-court jury awarded $289 million last year to a former school groundskeeper diagnosed with non-Hodgkins lymphoma after regularly spraying Roundup for years. The initial jury award included $39 million in compensatory damages and $250 million in punitive damages, which were designed to punish Monsanto for recklessly disregarding the safety of consumers.
While that state-court trial judge reduced the amount of punitive damages during post-trial motions, a final judgment of $78.5 million was entered against the manufacturer, sending a strong signal to Bayer and investors about how other juries may respond to the evidence if plaintiffs are able to establish that their cancer diagnosis was caused by exposure to the weedkiller.
Throughout 2019, it is expected that Monsanto will face a steady stream of trials in federal and state courts nationwide, unless Bayer negotiates Roundup settlements or otherwise resolves the litigation.
"*" indicates required fields