Court Urged to "Wind Up" Roundup MDL Proceedings, As Additional Lawsuits Continue to Move Toward Trial
September 08, 2022
By: Irvin Jackson
Following years of litigation and billions in settlements paid, plaintiffs lawyers are urging the federal judge appointed to preside over pretrial proceedings for all remaining Roundup lawsuits to start "wrapping up" the MDL, and return unresolved cases to U.S. District courts nationwide for trial.
Bayer and its Monsanto subsidiary have faced more than 120,000 product liability lawsuits brought nationwide over the past seven years, each involving similar allegations consumers were not adequately warned about the risk of non-Hodgkins lymphoma (NHL) from Roundup.
Given common questions of fact and law raised in complaints brought in various different U.S. District Courts, the U.S. Judicial Panel on Multidistrict Litigation established a Roundup MDL in 2016, centralizing the claims before U.S. District Judge Vince Chhabria in the Northern District of California for coordinated discovery and a series of early "bellwether" trials to help gauge how juries are likely to respond to certain evidence and testimony that was repeated throughout the lawsuits.
Following a series of massive Roundup lawsuit payouts awarded during trials held throughout 2018 and 2019, Monsanto has engaged in an attempt to settle individual injury lawsuits with different law firms. However, with many plaintiffs rejecting the settlement offers, and new claims continuing to be filed as former users develop cancer, thousands of Roundup cases still are awaiting trial.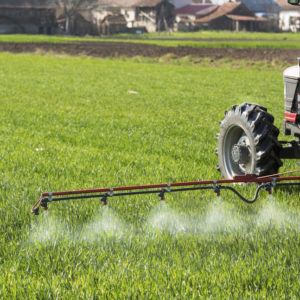 In a statement (PDF) submitted in advance of a meeting with Judge Chhabria this week, plaintiffs indicate that Monsanto is still refusing to change the Roundup warning label and refusing to make meaningful attempts to settle remaining claims. Therefore, lawyers have ramped up the litigation, with a series of trials scheduled nationwide over the next ten months, and indicate that the time has come to "wind up" the Roundup MDL and start returning cases to U.S. District Courts nationwide if a global settlement can not be reached in the coming weeks.
Upcoming Roundup Cancer Trials
Plaintiffs indicate there are at least ten Roundup trials scheduled nationwide over the next ten months, none of which will be held in the federal court system. The upcoming trial dates include:
11/7/2022 – Langford v. Monsanto in California Superior Court (San Francisco)
11/29/2022 – Pied v. Monsanto in Hawaii Circuit Court (Hilo, Hawaii)
1/9/2023 – Griswold v. Monsanto in Missouri Circuit Court (St. Louis City)
1/23/2023 – Freiwald v. Monsanto in California Superior Court (San Francisco)
2/27/2023 – Chaplick v. Monsanto in Missouri Circuit Court (St. Louis County)
3/3/2023 – Weaver v. Monsanto in California Superior Court (San Diego)
4/3/2023 – Hedges v. Monsanto in Arizona Superior Court (Maricopa County)
4/24/2023 – Gordon v. Monsanto in Missouri Circuit Court (St. Louis County)
6/5/2023 – Lopez v. Monsanto in Florida Circuit Court (Wade County)
6/12/2023 – Moore v. Monsanto in Missouri County Circuit Court
6/26/2023 – Johnson v. Monsanto in California Superior Court (San Diego)
Do You Have a Roundup Lawsuit?
If you or a loved one were diagnosed with non-Hodgkins lymphoma (NHL) from Roundup, it may not be too late to pursue a settlement
CONTACT A LAWYER
In the federal MDL, Judge Chhabria has been presiding over a "wave" approach to prepare cases for trial, selecting dozens of individual claims from certain states for remand back to U.S. District Courts nationwide. However, plaintiffs indicated this is not a viable long-term plan, since it will result in the Roundup MDL remaining open indefinitely, as new lawsuits continue to be filed and constantly transferred from states which have already been addressed in previous waves.
"Fundamentally, this MDL has accomplished nearly everything that should be expected of an MDL. Important common issues, such as preemption and general causation, have been vetted. Bellwether cases have been tried. Detailed orders concerning how to think about and adjudicate specific causation are available. Most cases have settled. Overall, this MDL has been a tremendous success," according to the statement submitted by Plaintiffs Leadership attorneys. "It is, however, time to develop an exit plan – one that allows all the hard work that has been done to benefit cases as they are remanded back to their home jurisdictions for trial. In this vein, Plaintiffs propose a three-phase plan to wind up the MDL."
Proposed Plan to Wrap Up Roundup MDL
In the first phase of the Roundup MDL wind up plan, Plaintiffs indicate that Judge Chhabria should give the parties 60 days to make one last attempt to forge a global Roundup settlement agreement that could resolve all claims nationwide. Over these next few weeks, they ask that the court suspend all deadlines. However, if Monsanto is unwilling to engage in such a plan, they recommend that the Court proceed to the second phase.
Following a limited attempt to globally settle Roundup lawsuits, plaintiffs indicate that the MDL should officially end the "wave" program, and direct the Plaintiffs' Leadership committee to maintain a "trial package" that is updated twice yearly, which would include exhibits, deposition transcripts, an outline for treating doctor depositions and all PowerPoints and exhibits used during prior trials.
Each individual plaintiff would then be able to take this package back to the U.S. District Court where their claim originated for trial.
Once Judge Chhabria is satisfied that a complete trial package exists, plaintiffs recommend the Court move into the third and final phase of the plan to wind up the Roundup MDL, remanding all remaining cases back to the appropriate federal district courts for trial. Following the full remand, plaintiffs propose the MDL for Roundup lawsuits be terminated and future lawsuits would be filed and remain in the U.S. District Courts where they originate.
Monsanto Continues to Push For Status Quo
In response to the plaintiffs' proposal, Monsanto has requested that the Roundup MDL continue to prepare claims on a state-by-state basis, and push settlements through a court-ordered mediation process.
Judge Chhabria previously appointed Special Master Ken Feinberg to preside over the Roundup settlement negotiations, requiring each plaintiff to participate in a mediation to obtain an offer to settle their case. Plaintiffs are not required to accept the settlement, and reports suggest the offers Monsanto makes at mediation fail to adequately compensate individuals who have developed NHL from Roundup.
"[A]lmost 2 years later, it is evidence that the current MDL mediation program is not advancing case resolution in a meaningful way," according to Plaintiffs' Leadership. "As an initial matter, because Monsanto must 'approve' the mediator's offers, the offers made within the settlement program appear to be woefully inadequate. Thus, a substantial number of MDL cases remain unresolved by the settlement program, and it is highly unlikely that these cases will be settled absent a global resolution or imminent trial setting."
Monsanto and Bayer are expected to face years of future litigation over Roundup, as unresolved claims work their way to trial and new lawsuit continue to be filed by individuals diagnosed with non-Hodgkins lymphoma who previously used the weed killer.
To limit its future liability, Bayer announced last year that it will remove the active ingredient that causes cancer, glyphosate, from versions of the weed killer sold to U.S. residential customers by 2023. The products would still be sold under the Roundup label, but would use a different active ingredient, which has not been linked to a risk of non-Hodgkin's lymphoma. However, glyphosate would still be used in products sold to agricultural businesses and farmers, and in product sold in other parts of the world, Bayer officials said.
"*" indicates required fields