Judge Orders $86.7 Million in Damages for California Couple with Non-Hodgkins Lymphoma from Roundup
July 26, 2019
By: Irvin Jackson
The California judge who presided over the trial that resulted in a landmark $2 billion award to an elderly couple each diagnosed with non-Hodgkins lymphoma from Roundup has reduced the verdict to just under $87 million, but rejected the manufacturer's request to reverse the verdict.
In May, a state court jury determined that Bayer's Monsanto subsidiary should be required to pay $55 million in compensatory damages to Alva and Alberta Pilliod, as well as $2 billion in punitive damages designed to punish the company for recklessly disregarding the health and safety of consumers by failing to warn about the cancer risks associated with the popular weedkiller.
It was widely acknowledged that the verdict would be reduced, as constitutional caps limit the amount of punitive damages that can be awarded to one individual plaintiff. However, Bayer called for the entire punitive damage award to be tossed out.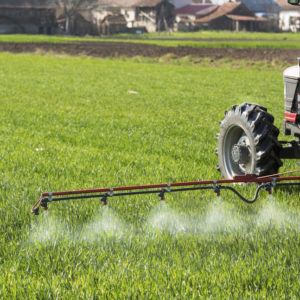 In a decision announced this week, California Superior Court Judge Winifred Smith rejected that request, determining that the Pilliods should be paid $17 million in compensatory damages and $69 million in punitive damages, based on "clear and convincing evidence that Monsanto made efforts to impede, discourage, or distort scientific inquiry and the resulting science" surrounding the safety of glyphosate contained in Roundup.
This reduced verdict marks the third substantial jury award that Bayer and Monsanto have failed to overturn, after prior cases ended with a $289 million verdict in California state court in August 2018, which was subsequently reduced to $78 million, and an $80 million verdict in the federal court system in March 2019, which was reduced to $25 million by the trial judge.
Bayer has vowed to appeal each of the verdicts, but faces mounting pressure to negotiate Roundup settlements or otherwise resolve thousands of cases pending nationwide, as additional claims are set to go before juries nationwide later this year and in 2020.
Although the manufacturer continues to maintain that Roundup is safe, in all three trials juries and judges clearly rejected that position, finding that Roundup was a substantial cause of each plaintiffs' non-Hodgkins lymphoma diagnosis and ordering the company to pay massive punitive damage awards.
With more than 15,000 other Roundup lawsuits Roundup lawsuits pending nationwide, each involving similar facts and circumstances, Bayer could face devastating liability in the courtroom if it does not result the litigation.
Another state court trial is set to begin in August in Missouri, and the next federal Roundup trial is set to begin in February 2020. The company faces the prospects of many more cases being set for simultaneous trials nationwide if progress is not made to resolve the claims in the coming months.
"*" indicates required fields