$80 Million Awarded for Cancer from Roundup Weedkiller in Federal Bellwether Trial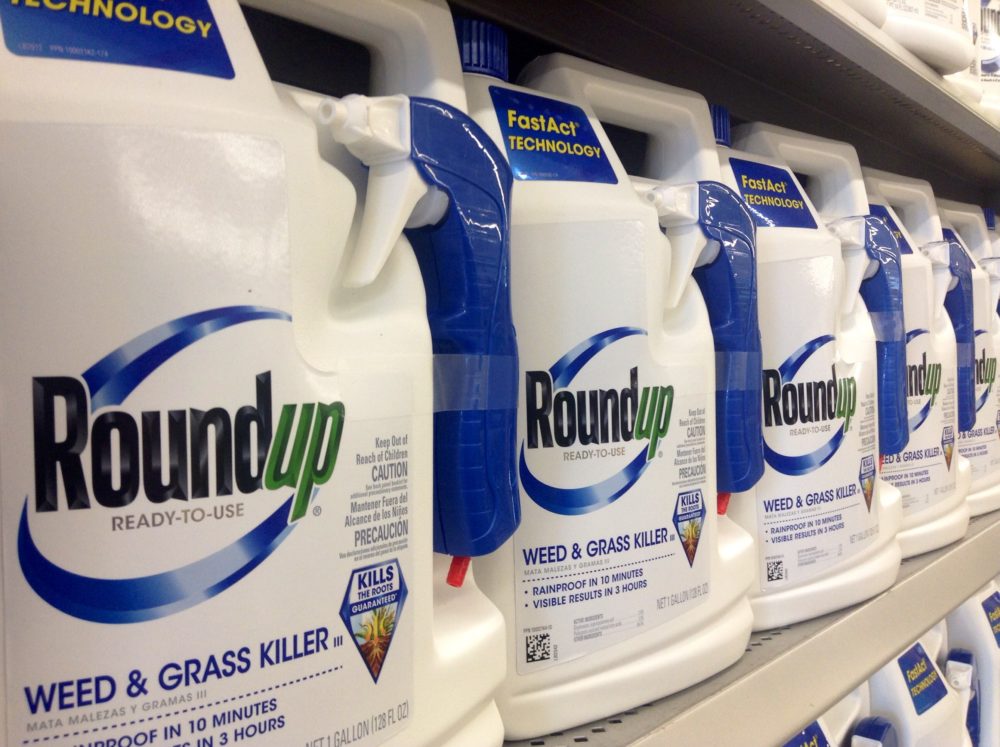 March 28, 2019
By: Austin Kirk
A federal jury has determined that Bayer should be required to pay $80 million to a man who developed non-Hodgkin's lymphoma from Roundup, the popular weed killer made by the company's recently-acquired Monsanto subsidiary.
A six-person jury in San Francisco federal court awarded $5 million in compensatory damages to Edwin Hardeman for injuries associated with cancer that resulted from use of Roundup for decades. In addition, after considering all of the evidence in the trial, the jury added an additional $75 million in punitive damages, which are designed to punish the company for its reckless endangerment of consumers by failing to disclose that Roundup could cause cancer.
The verdict is the second massive jury award returned against the makers of Roundup in less than a year, and is the first of a series of federal "bellwether" trials that have been scheduled to help the parties gauge how juries may respond to evidence and testimony that is likely to be repeated throughout more than 11,000 cases filed by individuals nationwide.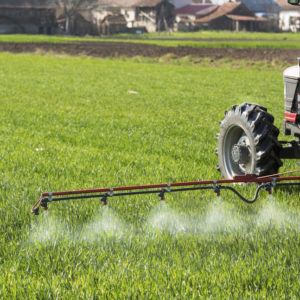 In August 2018, a state court jury in California awarded $289 million in damages to a former school groundskeeper diagnosed with non-Hodgkins lymphoma following regular exposure to Roundup. While the judge presiding over that case subsequently reduced the verdict to $78 million, that finding sent a clear message to Bayer and it's shareholders, which it appears this latest jury has reinforced.
It was widely viewed that plaintiffs in this latest case had a much harder hill to climb, after the federal judge presiding over the claim decided to split the trial into two phases. During the first phase, the plaintiff was required to prove that Roundup exposure caused his cancer diagnosis, which resulted in the exclusion of all evidence about whether Monsanto covered up the risk or provided false and misleading safety information to consumers.
After the jury found in favor of Hardeman in the first phase last week, the plaintiff was allowed to present the jury with substantial evidence that suggests Monsanto has known about the link between Roundup and non-Hodgkins lymphoma for decades, and worked to withhold safety warnings and influence regulators to protect sales of the blockbuster herbicide.
Environmental advocates celebrated the verdict, which many say will increase pressure on Bayer to settle the cases and may result in the company finally placing cancer warnings on Roundup products.
"Clearly, the testimony that informed the jury's decision was Bayer-Monsanto hiding Roundup's carcinogenic properties, manipulating the science and cozy-ing up with EPA so it would not have to warn consumers of its dangerous product," Environmental Working Group President Ken Cook said in a statement released on Wednesday shortly after the verdict was announced. "Bayer-Monsanto has known for decades the cancer-causing properties of Roundup and I applaud the jury for holding the company accountable for failing to warn consumers of the known danger."
While it continues to face thousands of similar claims, Bayer has indicated that it intends to continue defending cases at trial, and will appeal the jury verdicts.
"We are disappointed with the jury's decision, but this verdict does not change the weight of over four decades of extensive science and the conclusions of regulators worldwide that support the safety of our glyphosate-based herbicides and that they are not carcinogenic," Bayer officials said in a press release issued Wednesday. "The verdict in this trial has no impact on future cases and trials, as each one has its own factual and legal circumstances."
In addition to the Hardeman case, Bayer currently faces another trial that is underway in California state court, which involves a husband and wife who were both diagnosed with non-Hodgkins lymphoma from Roundup, and were provided an early trial date due to their grave health condition. In addition, a second federal "bellwether" trial is expected to begin in May, an a series of state court trials are expected to go before juries in Missouri in the coming months.
While the verdicts in these early trials will not have a binding impact on the thousands of other claims pending nationwide, they will greatly influence any eventual Roundup settlement negotiations that Bayer may engage in to avoid the need for thousands of individual cases to be set for trial nationwide in the coming years, and provide a clear signal of the substantial liability the company may face.
"*" indicates required fields