Lung Cancer Lawsuit Filed Over Recalled Philips CPAP Machine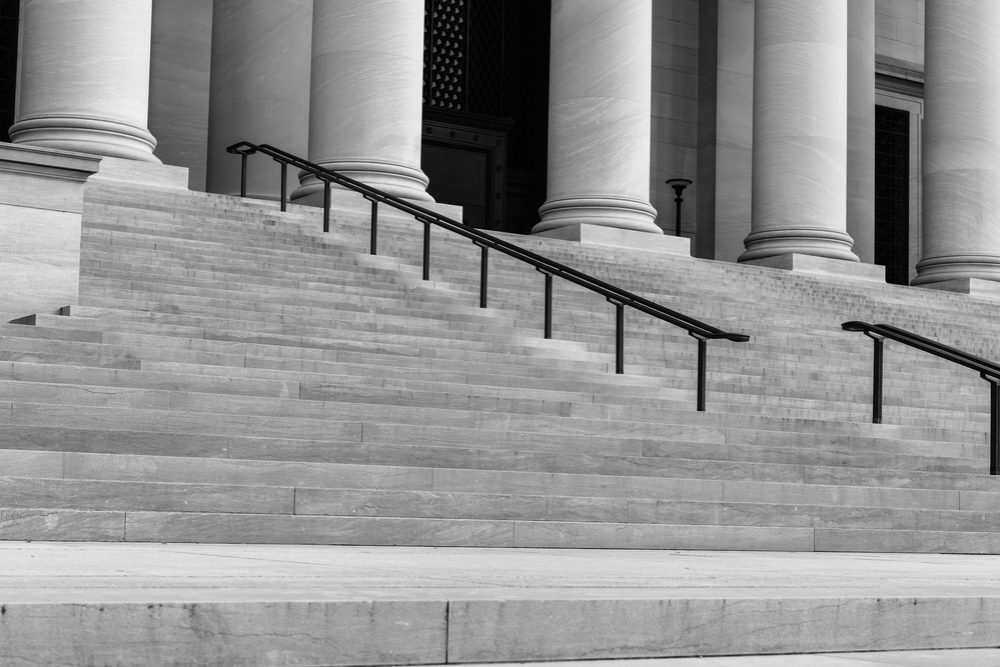 July 09, 2021
By: Irvin Jackson
A product liability lawsuit, filed in the wake of a recent Philips CPAP machine recall claims defective sound abatement foam inside the sleep apnea device released toxic gases and particles, causing a Florida man to develop lung cancer and other respiratory injuries.
Frederick Heller filed the complaint (PDF) in the U.S. District Court for the Middle District of Georgia on July 2, naming Koninkelijke Philips N.V. and its subsidiaries as defendants.
According to allegations raised in the lung cancer lawsuit, Philips CPAP machines contained unreasonably dangerous and defective PE-PUR foam, which was intended to dampen device vibrations and sound during routine use. However, it has recently been discovered that the CPAP machine foam degrades over time, releasing black particles and fumes directly into the airways of users.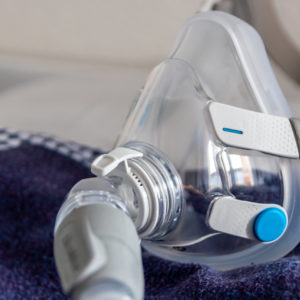 Philips CPAP Recall Lawsuit
Due to a risk that the Philips CPAP machines may cause cancer and other side effects 3.5 million breathing devices were recalled last month, and patients not reliant on the devices for life-sustaining therapy are being urged to stop using the sleep apnea machines immediately.
Heller indicates he owned one of the recalled CPAP machines, which was a REMstar Auto A-Flex device, which is also known as a System One. He used the sleep apnea machine on a daily basis since 2015, to treat obstructive sleep apnea, sometimes using it twice per day to take naps.
As a result of inhaling the degraded CPAP machine foam and gases, Heller indicates he suffered harm to his respiratory system, cellular damage, DNA damage, and was diagnosed with lung cancer in June 2021.
"Plaintiff's use of the subject device caused or significantly contributed to his development and progression of lung cancer, which has permanently changed his life," the lawsuit states. "By reason of the foregoing, Plaintiff has had to undergo significant treatment, will be required to undergo significant treatment in the future, and now requires constant and continuous medical monitoring and treatment due to the defective nature of the subject device and/or Defendants' wrongful conduct."
The case joins a growing number of similar Philips CPAP machine lawsuits being filed on behalf of former users diagnosed with cancer and other injuries.
Heller presents claims of design defect, failure to warn, manufacturing defect, negligent design, negligent failure to warn, negligent manufacturing, gross negligence, negligent misrepresentation, fraud, fraudulent concealment, civil conspiracy, unjust enrichment, breach of warranty, violation of fair business practice laws, and seeks both compensatory and punitive damages.
In the wake of the Philips CPAP recall, the manufacturer has yet to offer a DreamStation replacement machine to millions of customers, nor has it agreed to refund customers the original purchase price.
In addition to individual lawsuits over lung cancer and other injuries, a number of Philips CPAP recall class action lawsuits have also been filed, seeking economic damages, medical monitoring and other benefits.
Philips CPAP Cancer Lawsuit:
Find out if you may have a lawsuit against Philips for cancer or other injuries caused by the DreamStation machines
CONTACT A LAWYER
Jacqueline

January 15, 2023 at 12:18 am

I have been using the Philip Morris BiPAP and CPAP machine since 2012 when I recently found out in June 15th 2021 that the machine was on recall for toxicity from breakdown of the usage I have yet to receive a replacement machine has anyone contacted me my medical insurance has come reached out to them as well and I have not received any resolution to treating my severe sleep apnea.

David

November 30, 2021 at 4:26 pm

I have used for a couple years. I havent had any serious conditions, but I have sinus issues which became bad after a couple weeks of using.

Shan

November 29, 2021 at 7:02 pm

I've filled out this form 6 times and no response. Beginning to believe it's a scam. Why won't anyone contact me?

Brenda

November 11, 2021 at 5:04 am

Started using this machine - ResMed AirSense 10 - over two years ago and would get sinus infections and after using a couple days - I told my ENT, my allergist and primary care and was told that happens to some people and especially if so t keep it clean . I cleaned the machine as directed so I finally stopped using it. I just had a biopsy on a lung mass and awaiting results. I will be joinin[Show More]Started using this machine - ResMed AirSense 10 - over two years ago and would get sinus infections and after using a couple days - I told my ENT, my allergist and primary care and was told that happens to some people and especially if so t keep it clean . I cleaned the machine as directed so I finally stopped using it. I just had a biopsy on a lung mass and awaiting results. I will be joining this lawsuit.

elaine

November 2, 2021 at 9:30 pm

I just wonder how many other cpap/bipap machines have issues not yet reported. I've heard that the plastics used in many medical and other items contain toxins that may contribute to many ailments. I'm leary of so many things that get shoved down our throats without regard to our health and safety.

Lancelot

October 28, 2021 at 9:19 am

I used this Cpap machine about 2yrs ago. And then I found out I had kidney cancer. This was in March of 2020. I had surgery for four hours. The doctors took 1/3 of my left kidney. Everything went well. Sometimes I have pain on my left side where it was done. I'm sorry I used that Cpap machine.

Kerin

October 26, 2021 at 10:34 pm

I used a Phillips Respironics RemStar Auto for many years. It broke within the last year and was replaced by another machine. For the last couple years, I've felt like something is blocking my throat, food catches and won't go down, and now for getting near a year, I get extremely winded with very little effort. I will pursue medical attention but, in the meantime, this is the first I've heard of [Show More]I used a Phillips Respironics RemStar Auto for many years. It broke within the last year and was replaced by another machine. For the last couple years, I've felt like something is blocking my throat, food catches and won't go down, and now for getting near a year, I get extremely winded with very little effort. I will pursue medical attention but, in the meantime, this is the first I've heard of this and want to get my name on board in case something serious is going on.

Richard

October 7, 2021 at 4:58 pm

My husband has used one for several years. Now all of the sudden ,he has a sore throat, lots of drainage, and breathing issues. He is 66 also he is recovering from Carbon Monoxide poisoning. So he has a dbl whammy hitting him at the same time. I am his wife, caregiver, and pretty much every single person he needs. I am also his power of attorney to make

Jeanne

October 7, 2021 at 1:48 am

Several years ago I was placed on a Respironic C and used it for about 8 months and was sick almost from the time I started using it until I just quit. I have never felt the same since, feel sick all the time. I feel like it made my lung issues progress much faster.

Kathy

October 4, 2021 at 3:50 pm

I have used the c pap for a few years. I got lung cancer and had to have most if my right lung removed. I cant breathe and wear oxygen 24/7. Can Not go 5 minutes without it. My life is hell. I used this machine to save my life. It took it all away. I cant hold my Grand children or even play with them. I cant be a mother or a wife to my hudband. Im like a dependant baby.

Annie

September 28, 2021 at 2:43 pm

Why did you wait this long to do a recall when you knew about it.

Constance

September 24, 2021 at 3:54 am

My dad used the c-pap machines. He died from lung cancer. I'm seriously seeking an attorney.

Jjudie

September 19, 2021 at 5:23 pm

I have been using Resporantic c pap for ten years (10) years. On the recall list according to the serial number. My husband David Johnstone died from lung disease June 18, 2018. Need an excellent lawyer.

Misty

September 7, 2021 at 1:47 am

My father had the cpap machine and had cancer he has passed know do to medical complications

Pat

August 19, 2021 at 4:17 pm

I have been using the Phillips machine for about one year and have been coughing a lot so I went to Dr they recommended some nasal washes etc. I stopped using machine and coughing is less but still there. I am seeing the pulmonologist August, 2021.

Lon

August 15, 2021 at 5:20 pm

have been using this product for 5 years just started having some lung issues what question do I need to ask doctor?

Robert

August 11, 2021 at 1:54 am

My father just die from lung cancer been using that machine fatefully for years never smoke I need a good lawyer
"*" indicates required fields