Philips CPAP Machine Class Action Lawsuits Filed Over Recalled DreamStations
July 06, 2021
By: Irvin Jackson
Philips Respironics faces a class action lawsuit over its recalled DreamStation CPAP machines, Bi-PAP machines and ventilators, which contain allegedly defective sound abatement foam that may break down and releases black particles or toxic chemicals directly into the air pathways of individuals using the devices.
The case is the first of what is expected to be thousands of Philips CPAP machine lawsuits likely to be filed by owners of devices sold in recent years with a polyester-based polyurethane foam intended to reduce sound and vibrations, known as PE-PUR sound abatement foam.
A massive Philips Respironics CPAP machine recall was issued on June 14, impacting about 3.5 million DreamStation products, CPAP machines, BiPAP machines and mechanical ventilators, which are commonly used among individuals with problems ranging from sleep apnea and COPD, to an inability to breath on their own.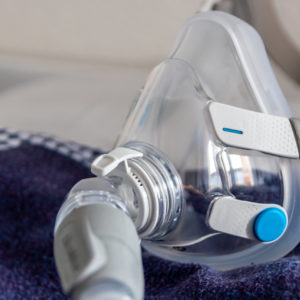 Philips CPAP Recall Lawsuit
According to allegations raised in a complaint (PDF) filed by Gerry Shelton late last week in the U.S. District Court for the District of Massachusetts, Philips has known about problems with the recalled sleep apnea machines for years. However, the company allegedly concealed the information and delayed announcing any recall until new version of the machines, known as "DreamStation2", was introduced in April 2021, allowing the company to profit further by the defective and dangerous design.
Shelton is a truck driver with sleep apnea, and indicates he had to stop working because he cannot drive with untreated breathing problems, and has no replacement CPAP machine available. The lawsuit indicates he has begun suffering from atrial fibrillation because he cannot get sufficient sleep.
"Philips has no concrete timeline for replacing or repairing any of the Recalled Breathing Machines," Shelton's lawsuit states. "In fact, Philips timed its recall of the Recalled Breathing Machines to coincide with the launch of its next generation of products, which purportedly do not suffer from the same PE-PUR foam issues. Thus, the only safe option that Philips offers to its customers – many of whom need and rely on the Recalled Breathing Machines – is to purchase Philip's newer model, thus profiting Philips further."
The lawsuit seeks class action status to pursue damages on behalf of all individuals who purchased a recalled Philips CPAP machine, which may increase the risk of cancer, pulmonary fibrosis and other injuries, including headaches, irritation, inflammation and respiratory issues.
Shelton calls for the Court to require Philips to refund the cost of recalled machines, replace them with non-defective devices for free and pay for medical monitoring for those who may have inhaled cancer causing black particles released by the foam, as well as toxic chemicals released by the breathing machines for years.
PROBLEMS FROM A RECALLED DREAMSTATION?
Lawsuits are being pursued for injuries caused by a Philips CPAP machine.
CONTACT A LAWYER
FDA Highlights Philips Respironics CPAP Machine Health Risks
The complaint was filed one day before the FDA issued a safety communication warning consumers and healthcare providers about the health risks from the recalled breathing machines.
As a result of potential long-term side effects from Philips CPAP foam deteriorating and releasing toxic chemicals into the machine's air pathways, the FDA indicates that owners should immediately stop using recalled DreamStation machines for sleep apnea treatment, and contact their healthcare providers for a suitable treatment alternative. Unfortunately, there is likely to be limited availability for other breathing machines, and alternative treatments for sleep apnea or lifestyle changes may not provide immediate relief.
For users with recalled Philips ventilators, which provide mechanical breathing assistance, the FDA indicates not to stop or change ventilator until after speaking with a doctor, as some patients require the life-sustaining therapy.
While an inline bacterial filter can be used to catch the foam particles before they enter the airways, this may impede the ventilator performance and increase resistance of airflow through the device, according to federal health officials. In addition, this will not protect against problems caused by "off-gassing" of chemicals from the degraded foam.
Philips has suggested that cleaning products like SoClean may cause CPAP foam to degrade at a quicker rates. In addition, use of the DreamStation machines in areas with high temperatures or humidity may exacerbate the problems with the sound abatement foam.
At this time, it remains unclear whether potential Philips CPAP recall repairs can adequately address the risks caused by the foam, or whether the manufacturer may be forced to replace recalled DreamStation machines with other products.
The Dutch manufacturer, Koninklijke Philips, N.V. generated over $23 billion in revenue last year, and is expected to face massive liability from Philips CPAP machine class action lawsuits and settlements over the next few years.
Madeline

May 20, 2022 at 5:41 pm

It's very sad to read these stories. My husband, Brian used his CPAP faithfully every night. He had the headaches, allergies, found black particles in his water, and had two different types of cancer. We thought we hired a lawyer, but have not heard anything for a very long time. Maybe he needs a new lawyer, or do these things take a long time? Any thoughts or advice?

Kathy

January 30, 2022 at 7:06 pm

Anyone using Philips Responics Trilogy 100 Bluetooth for Copd. My daddy used it for a year and he died in pain and agony

Beverly

January 30, 2022 at 12:36 am

I have had the dream machine, for 5 yrs this August. Last 3 yrs horrible headaches. Went to Oxygen store in Cape Coral, Fl, talked to employee there, told her, about my Headaches and she said it's Normal, there was also another person there and said he had bad headaches too. What can I do, what about a Lawyer ? I also received a letter last year, said to stop using it, and I did about last Jul[Show More]I have had the dream machine, for 5 yrs this August. Last 3 yrs horrible headaches. Went to Oxygen store in Cape Coral, Fl, talked to employee there, told her, about my Headaches and she said it's Normal, there was also another person there and said he had bad headaches too. What can I do, what about a Lawyer ? I also received a letter last year, said to stop using it, and I did about last July 2021.

Kelly

January 5, 2022 at 9:31 pm

My dreamstation cpap was recalled. I cannot sleep without it. I do not feel I should have to pay out of pocket for a new machine without being reimbursed. I cannot wait months until Phillips gets around to replacing my machine. Any advice? How do I get involved in a class action law suit?

Bruce

December 10, 2021 at 8:13 pm

I am on fixed income with social security medical benefits. 80/20 copay for medical equipment. How do I get reimbursed from Phillips for out of pocket, cpap replacement costs. Just received replacement eqpt 12/6/21 but purchased new Resmed per respiratory dr direction. How do i get reimbursed for this expense? Phillips says not their problem. So I had a choice, choke without CPAP device or repl[Show More]I am on fixed income with social security medical benefits. 80/20 copay for medical equipment. How do I get reimbursed from Phillips for out of pocket, cpap replacement costs. Just received replacement eqpt 12/6/21 but purchased new Resmed per respiratory dr direction. How do i get reimbursed for this expense? Phillips says not their problem. So I had a choice, choke without CPAP device or replace CPAP or use faulty equipment and get damaged lungs from faulty equipment. Nice choice.

ed

December 9, 2021 at 4:46 pm

i have a morning cough with rust colored sputum can you help me

Joseph

November 3, 2021 at 1:41 pm

My my first Philips CPAP machine I used since February 1995 until my second machine that is part of the Philips Respironics Recalled CPAC Machine of February 21st, 2014. My first machine's black foam was falling apart and it was so old and outdated that Philips no longer manufactured the tubing, headgear and black foam. The medical office I got my Philips CPAP Machine from tested the RMPs of the P[Show More]My my first Philips CPAP machine I used since February 1995 until my second machine that is part of the Philips Respironics Recalled CPAC Machine of February 21st, 2014. My first machine's black foam was falling apart and it was so old and outdated that Philips no longer manufactured the tubing, headgear and black foam. The medical office I got my Philips CPAP Machine from tested the RMPs of the Philips CPAP Machine and my Mass Health Insurance would not pay to have this old out dated CPAP Machine replaced because the RMPs test showed that the machine was still in working condition even though Philips no longer made the headgear, tubing and black foam parts. I was diagnosed first with hypertension in 1995 in my early 20's. In 2009 my nose was raw from sinus infections from the CPAP Machine I had to use a steroid nose spray that my family MD prescribed. My nose got so use to the steroid nose spray that one to three sprays no longer worked so I had to use 5 to 6 sprays in each nostril. This cause my nose to hemorrhage in both nostrils and my nose could not stop bleeding. An airs, nose and throat doctor helped stop my nose bleeds with wires pushing medical tampons into each nostril. I was diagnosed with type II diabetes on July 24th, 2016. In February 2017 I had shortness of breath until April 2017. In March 2017 I was diagnosed with pneumonia in my left lung. In June 2017 I was diagnosed with a nodule on my left lung that was revealed in an MRI in the hospital emergency room. This past December 2020 my Philips CPAP Machine's Humidifier's seal brook and all the water spilt out and I can no longer use the Humidifier and now cold air is running through my nose. Today, Wednesday, 11/3/2021 I called the Urgent: Medical Device Recall Philips Respironics' Phone Number 1-877-907-7508 and the CSR stated it can take between zero (0) and 7 months to a year to have the CPAP Machine replaced. She also suggested and asked me to call my medical device provider where I got the Philips Respironics CPAP Machine and asked them if they will replace the Humidifier. My family and I live in Massachusetts and we got our second frost today and it was 35 degrees this morning and looks like it will be a very chilling and freezing Winter this 2021-2022 Winter Season and if I have to wait until another year to get another Philips CPAP Machine I will have a lot of sinus infections without the use of the warm water mist that my Philips CPAP Machine's Humidifier provided me with.

Julie

October 26, 2021 at 12:58 pm

Registered my machine with recall..Had to buy new machine that cost me $1,100 ..I am a widow on a fixed income..I used my machine daily and nightly..Used during day for my naps..Very concerned and would like to know what attorney to contact

Norman

October 4, 2021 at 6:45 pm

I have Interstitial Lung disease that has been slow moving but has accelerated over the past two years---to a very difficult point. I have been using this equipment for over two years. What are we to do if there is no replacement equipment??

Melanie

October 1, 2021 at 8:08 pm

My spouse had hypertension and sleep issues for years, He started having to be submitted to the hospital frequently for breathing issues within the past 2-1/2 years. Then he was diagnosed with congestive heart failure, kidney damage, diabetes and died at the age of 52 leaving behind our 18 year old daughter, a 27 year old daughter and a 30 year old son. from calling the ambulance because he coul[Show More]My spouse had hypertension and sleep issues for years, He started having to be submitted to the hospital frequently for breathing issues within the past 2-1/2 years. Then he was diagnosed with congestive heart failure, kidney damage, diabetes and died at the age of 52 leaving behind our 18 year old daughter, a 27 year old daughter and a 30 year old son. from calling the ambulance because he couldn't breath. They didn't make it in time. Now I receive this recall in the mail. I am so very sure this had alot to do with his death.

Shannon

September 30, 2021 at 6:24 pm

I used there equipment and at the age of 38 I was diagnosed with copd

Dennis

September 27, 2021 at 6:59 pm

I have been using Phillips CPAP machine for five years did not get a recall letter found out about it on TV news station I would like to join a class action lawsuit please call me I am in that category

Clay

September 24, 2021 at 11:53 pm

Been using the resperonics since 2015 and the dream station for 3 years. I have had pneumonia 7 times and each time my stats lower and get worse. Two separate times of going to emergency room and trip that put me in the hospital my stats dropped ton 69 before reaching the hospital. Never had lung problems before.

Michael

September 23, 2021 at 11:36 pm

Phillips has gone silent, and not taking care of anyone. No replacement machines, or refunds. Something more needs to be done to them to make them take full responsibility and to compensate all that are effected.

Philbert

September 21, 2021 at 12:28 pm

My name is Philbert and i am very concerned about the manufacturer's lack of concern for me and all the other people whose machines wee recalled. I have not heard anything from the manufacturer not the distributor ADAP Health. I paid for the CPAP machine and i was not even compensated when it was recalled. I am without a machine and i cannot sleep at night, i an anxious as a result of getting litt[Show More]My name is Philbert and i am very concerned about the manufacturer's lack of concern for me and all the other people whose machines wee recalled. I have not heard anything from the manufacturer not the distributor ADAP Health. I paid for the CPAP machine and i was not even compensated when it was recalled. I am without a machine and i cannot sleep at night, i an anxious as a result of getting little or no sleep sleep and i am afraid to go to sleep, because i believe that i will suffocate in my sleep. This is torture and i would like something done about this. In addition, i have problems with breathing, i am always dizzy and i suffer a lot of headaches. I feel burning sensation in my throat and i experience shortness f breath and i am tired all of the time.

Jodi

September 18, 2021 at 3:15 pm

Those bastards! I now have organ damage, type 1 diabetes , pneumonia, asthma, esphogas problems and lung damage. I use a Dreamstation. I'm also an attorney. The prescribing physician did not tell me about this. I saw a commercial on TV. The prescribing physician is also liable for negligence due to failure to warn of the issues and offering a substitute. Disgusting greedy bastards.

Ouida

September 18, 2021 at 3:24 am

I have had my C-pap machine for 2 years, and have complained about it making me sick ever since I got it! It makes me cough, it has given me sinus infections, it makes my eyes water.I get very congested ! After finding out my machine had been recalled, I got in touch with Phillips, and the only thing they would tell me was to stop using it, and I would be put on list and receive a call, after sev[Show More]I have had my C-pap machine for 2 years, and have complained about it making me sick ever since I got it! It makes me cough, it has given me sinus infections, it makes my eyes water.I get very congested ! After finding out my machine had been recalled, I got in touch with Phillips, and the only thing they would tell me was to stop using it, and I would be put on list and receive a call, after several attempts of me calling and trying to get info, they could never give me an answer or any info! No one has called me. And yes I have gotten black particles off of my machine too! I. Allied my insurance company and they said I would have to pay full price for another . My doctor preserved me another , and I got a call from that company telling me that. They couldn't send me one as a recall, I would have to pay for it. And that there was a shortage of them. We all need help with this! I have sleep apnea, and have been having problems. Since I starting using this machine, I've had a hard time breathing, diagnosed with Asthma coughing head aches, don't sleep well with it from coughing and congestion.

TABITHA

September 10, 2021 at 3:18 am

My husband has been using a c pap for over 11 years now. We had no idea about the recall until 3 days ago, when I went to get a new tube and mask for his machine. The place that handles all of that stuff for us informed me about the recall. We signed up for a replacement however it says it will take at least a year. My husband is a CDL driver and has to have a new medical card every year becau[Show More]My husband has been using a c pap for over 11 years now. We had no idea about the recall until 3 days ago, when I went to get a new tube and mask for his machine. The place that handles all of that stuff for us informed me about the recall. We signed up for a replacement however it says it will take at least a year. My husband is a CDL driver and has to have a new medical card every year because of his sleep apnea. Now because of this recall he will not be able to pass the medical test and lose his CDL. How can they recall something and have no way to replace them? What are we going to do? I am a disable veteran and unable to work, he will not be able to find a job that pays good enough plus have the benefits for what our family needs. Help!!!

Sam

September 9, 2021 at 3:06 pm

I have been using my Philips CPAP for last year I have the Phelps some type of cough I also bought a so clean machine and I was Told to stop using the so clean machine to clean my CPAP I get my CPAP from the VA nobody's told me anything that's all you had to wait till I die and see if something happened

Marsine

September 9, 2021 at 1:54 am

I have been using my machine since 2019 once I was notified of the recall I stopped using immediately. I now have headaces, the dry cough. I wake up gagging and throwing up which is what was happening before I started using the cpap machine. Having severe sleep apnea is horrible. Now Phillips is not replacing the machines which I own and can't use but the 3 rd party provided Preferred Home Car[Show More]I have been using my machine since 2019 once I was notified of the recall I stopped using immediately. I now have headaces, the dry cough. I wake up gagging and throwing up which is what was happening before I started using the cpap machine. Having severe sleep apnea is horrible. Now Phillips is not replacing the machines which I own and can't use but the 3 rd party provided Preferred Home Care is referring me back to Phillips to get a replacement. After 2 weeks without my cpap I need someone to take ownership and resolve this gap in health care.

Bernice

September 8, 2021 at 6:37 am

Need all the help I can get

Nadine

August 31, 2021 at 8:45 am

I have been using philips respironics c pap machine for years now called recall 8/27/21 about getting replaced been on a list ever since. I have breathing problems and just found out I have sist on kidney and spleen. Still waiting for philips to get back with me.

William

August 28, 2021 at 12:53 am

I have a Phillips machine that is one of the recalled. I've been using it for many years. I have a multitude of medical problems. I can't sleep without the machine. They say to lose weight and sleep on an incline or buy a new machine. I'm disabled. It's not as easy as some may believe. What to do?

Iran

August 16, 2021 at 4:04 pm

I suffered a strok in 2019 and a heart failure in 2020 and pacemaker installed then. I have been using the machine for approximately 20 years (Phillips Rspironics Machine

Sandee

August 15, 2021 at 5:52 pm

Problems from sleep machine: Black tongue White powder coming out of the machine Dark chocolate thick spittle in the mornings Dark yellow thick spittle in the mornings Extremely dry mouth Coughing Difficult breathing at times Rapid heartbeat at times Fatigue Now pain in my back rotating around to my abdomen--maybe kidney? pancreas? Saw an ENT—did tests and tube down throat Heart tests Chest X-ray[Show More]Problems from sleep machine: Black tongue White powder coming out of the machine Dark chocolate thick spittle in the mornings Dark yellow thick spittle in the mornings Extremely dry mouth Coughing Difficult breathing at times Rapid heartbeat at times Fatigue Now pain in my back rotating around to my abdomen--maybe kidney? pancreas? Saw an ENT—did tests and tube down throat Heart tests Chest X-rays Breathing tests

Tonya

August 15, 2021 at 1:35 pm

My mother was on a c-pap and bi-pap for years and recently passed with kidney failure, and congested heart failure.

steve

August 7, 2021 at 4:27 pm

i have used system one and dreamstation since 2009. i lost a part of my only kidney in september 2016 due to stage 4 kidney cancer. i live with nasal congestion. i also have found the black fibers in mask and hoses. the fact that respironics knew and did nothing about this problem is unbelievable.

Octavio

August 7, 2021 at 2:43 am

Estoy utilizando el Philips cpap

Mary

August 6, 2021 at 6:47 pm

I have use this machine for five years. And during the past several months I have had chest pain and shortness of breath and have had an entire cardiac work up for this. I have also had extreme fatigue and headaches. I have called Philips and there are no machines for me to have. I've left a message with my physician to see if I should stop using it but I drive 150 miles every day to work and I do[Show More]I have use this machine for five years. And during the past several months I have had chest pain and shortness of breath and have had an entire cardiac work up for this. I have also had extreme fatigue and headaches. I have called Philips and there are no machines for me to have. I've left a message with my physician to see if I should stop using it but I drive 150 miles every day to work and I don't think I can safely drive without the using the machine. I really just don't know what to do

Rosie

August 6, 2021 at 4:52 pm

I have been scream for years that these things are dangerous how my husband had to use one because of his CDL. The first 6 months of using his he got Bacterial Pneumonia. He has had to have 80% of his left lung removed and all the while I said to his pulmonologist that it was making him sick she laughed last year the surgeon that removed 80% of his lung told me to go home and bash it. I would post[Show More]I have been scream for years that these things are dangerous how my husband had to use one because of his CDL. The first 6 months of using his he got Bacterial Pneumonia. He has had to have 80% of his left lung removed and all the while I said to his pulmonologist that it was making him sick she laughed last year the surgeon that removed 80% of his lung told me to go home and bash it. I would post on social media how dangerous they were and I would get these nurses oh I work in a sleep lab they are saving lives. How the technology has changed in 30 yrs I bought the so clean machine what at true waste of money this is such a scheme its unreal. At least now I can die knowing that the truth behind these dangerous machines are finally brought to light.

Cheryl

August 6, 2021 at 12:11 pm

Well me and my mother also use CPAP machine I use mines since 2010 until 2019 and I have all the problems above and my mother is also still using philips and they have no other machine to give her so they wanted her to stop using but she can't cause she need her CPAP MACHINE she also have Every symptom above cough nonstop at night time what shall we do to get on the list

Edward

August 5, 2021 at 5:14 pm

I've been using my Philips CPAP for 6 years. I was diagnosed with lung cancer in December 2019. I had one lobe of my left lung removed in February 2020.

Kyle

August 4, 2021 at 8:45 pm

I first got this machine about 7 years ago, and had lung chest pain since. In the last year I have switched machines and was never notified of this recall. Mucus and headaches that whole time. I need information!

Tara

August 4, 2021 at 8:22 pm

I have a Phillips respironics dreamstation and I have asthma and sinus infections and bronchitis constantly plus I've gotten pneumonia really bad and have had trouble breathing ever since.

Misty

August 4, 2021 at 7:01 am

I started getting very short of breath over the past year and have been getting multiple sinus injections. Also has a dry cough, especially in the morning. Headaches, nausea, etc. I am lucky that I have my older ResMed cpap that I can use at night. The only reason I found out about the recall is because my mom saw the news report. I was never notified!

Alexandra

August 3, 2021 at 5:59 pm

My 26 year old son has been ventilator dependent since 2019 after a spinal core injury . He always had cough and mucus related issues . On June 19-21 I had to rush him to the hospital, were he was diagnosed with ventilator related pneumonia. The respiratory therapist told me in the hospital about this recall. I am highly upset due to the fact of my sons condition being of high sensitivity.

Wendy

August 3, 2021 at 3:54 pm

I have the recalled Phillips trilogy machine I were this every nite think I've had machine Since 2018, I called the company my machine is included in this recall!! I've had inflammation in my throat & stomach when got upper scope also they found yeast This Scope was in July 2021! I also Have Severe Nashua! Which I take medicine daily four. Also Have some Asthma! Have kidney problems Had recent [Show More]I have the recalled Phillips trilogy machine I were this every nite think I've had machine Since 2018, I called the company my machine is included in this recall!! I've had inflammation in my throat & stomach when got upper scope also they found yeast This Scope was in July 2021! I also Have Severe Nashua! Which I take medicine daily four. Also Have some Asthma! Have kidney problems Had recent test done was told this! Last problem is Eye pain & Suffer Headaches!

Darrell

August 3, 2021 at 2:09 am

I have been using the Phillips dreamsleep bipap machine since 2020. Every since I have started using it I have developed headaches, sinus infections to the point my teeth hurt, my eyes have gotten worse, and I have developed a wheeze and cough.

Jeffrey

July 30, 2021 at 4:43 am

My life is almost similar to Jay. I got my first Phillip DreamStation in 2014. That one stopped working and they gave me another one. I had nothing but health problems and the doctors didn't know what was the cause. I had hypokalemia, hematochezia, inflammation intestines, mega colon, liver function tests abnormal, nausea, atrial fibrillation, acute kidney disease, atypical chest pain, upper abdom[Show More]My life is almost similar to Jay. I got my first Phillip DreamStation in 2014. That one stopped working and they gave me another one. I had nothing but health problems and the doctors didn't know what was the cause. I had hypokalemia, hematochezia, inflammation intestines, mega colon, liver function tests abnormal, nausea, atrial fibrillation, acute kidney disease, atypical chest pain, upper abdominal symptoms, computed tomography results abnormal, chronic sinus, dyspnea and primary chronic pseudo-obstruction of colon. And what scares me is that the specialist can't find what is causing it. More surprising is that until Tuesday, I was religiously using my DreamStation everyday. My sister called me to tell me about the recall. I am only 49 years old married with children

Juliett

July 29, 2021 at 5:52 pm

I got my dream station in 2016 of oct and in aug 2017 found out I had kidney cancer renal cell carcinoma had surgery sept 26 2017

Sherman

July 28, 2021 at 10:03 pm

I've had the machine about 8 years. Lately, Ive had trouble catching my breath. I just sold my business in May, and now am exhausted and out of breath all the time. Presently, I'm in San Diego for balloon angioplasty on both lungs. (I had PTE surgery 4 yrs ago, and they thought there might be some scarring). Could this breathlessness be caused by the bipap machine? Thanks for any answer

Bryan

July 27, 2021 at 11:54 pm

My doc told me to get fitted with a CPAP, the CPAP fitters told me this was my there best recommendation...si i took it. I had issues with breathing and my lugs after a month so i stopped using it, expensive machine to stop using. I have not felt the same since, something tickling my throat and lungs . Now that i recievw a letter it could be the case ! I am asking for a refund as I do not trust t[Show More]My doc told me to get fitted with a CPAP, the CPAP fitters told me this was my there best recommendation...si i took it. I had issues with breathing and my lugs after a month so i stopped using it, expensive machine to stop using. I have not felt the same since, something tickling my throat and lungs . Now that i recievw a letter it could be the case ! I am asking for a refund as I do not trust the unit...The answers i get are call here or see them but nobody is steping up and owning that I do not trust the machine anymore and i do not want a replacement !

Jay

July 27, 2021 at 6:07 pm

I have been on machine for about 6 to 7 years .my health went down bad .was living in eastern part state moved out to west try feel better but been getting sicker and sicker .breathing problems now went into stage 3 kidney disease and stomach problems. I did get sick alot wearing the machine I kinda worried now that can't use machine that I have severe sleep apnea. I was in good health till wearin[Show More]I have been on machine for about 6 to 7 years .my health went down bad .was living in eastern part state moved out to west try feel better but been getting sicker and sicker .breathing problems now went into stage 3 kidney disease and stomach problems. I did get sick alot wearing the machine I kinda worried now that can't use machine that I have severe sleep apnea. I was in good health till wearing this machine 6 years I went down hard .only 47 years old and have no family with kidney disease

Cathy

July 25, 2021 at 8:32 pm

My CPAP is on the recall list . I did register it on the Philips website. Nobody EVER notified me! No call no letter. I saw something on Facebook of all places about the recall. I've stopped using my machine on the recommendation of the Philips website and my doctor. I've used it for four years and have headaches, dizziness, and feeling of being tired every morning. I've noticed a chemical smell a[Show More]My CPAP is on the recall list . I did register it on the Philips website. Nobody EVER notified me! No call no letter. I saw something on Facebook of all places about the recall. I've stopped using my machine on the recommendation of the Philips website and my doctor. I've used it for four years and have headaches, dizziness, and feeling of being tired every morning. I've noticed a chemical smell and black residue on one of the seals. So what do we do now???

Bob

July 25, 2021 at 1:57 am

Throat cancer is two unassociated locations. Been using Dreamstation CPAP for about 5 years.

robert

July 24, 2021 at 2:00 am

I have a recalled CPAP machine. I have seen black particles coming out of mask. I am having problems breathing.

Joe

July 23, 2021 at 11:20 pm

I developed cancer in my sinus that went into my brain, tumor was removed in 2020. Used my Phillips CPAP everyday for 7 years. YES I Have a lawyer and suing!

Lisa

July 22, 2021 at 9:59 pm

I have been using this machine for the pass 4 years, and I also have headaches in the morning after using it , and also feel like I have a sinus infection after using it.

Janet

July 22, 2021 at 8:17 pm

I have been using a SoClean for at least 3vyears, if not longer, with my Dreamstation. I would like to get in the lawsuit.

Daniel

July 22, 2021 at 7:08 am

I need to have a c path machine

Nanci

July 20, 2021 at 11:54 am

I have used the Dream Station bipap for about 3 years that is now recalled from Philips. I was never at any point warned in writing by Philips. Eventually, I read this information online. Although they say stop using the machine that is totally unacceptable because I have severe apnea and can't just stop. I have heard nothing regarding replacement. I wake up gasping as it is, have developed atrial[Show More]I have used the Dream Station bipap for about 3 years that is now recalled from Philips. I was never at any point warned in writing by Philips. Eventually, I read this information online. Although they say stop using the machine that is totally unacceptable because I have severe apnea and can't just stop. I have heard nothing regarding replacement. I wake up gasping as it is, have developed atrial fibrillation in June.2020 necessitating hospitalization and ultimately a crytoablation and the problem still persists. I would Ike to be part of a class action suit . Can you help me!

Autumn

July 20, 2021 at 10:49 am

I've used the dream station for a little more than a year, while my sleep quality improved, my pre-existing asthma has gotten worse. It's gotten to the point when I have a respiratory infection, I cannot use my CPAP. I did not receive a letter regarding recall, and I often have found black specs in my reservoir & filters. I'm 21 years old, I cannot believe I've fought hard to get a proper diagnosi[Show More]I've used the dream station for a little more than a year, while my sleep quality improved, my pre-existing asthma has gotten worse. It's gotten to the point when I have a respiratory infection, I cannot use my CPAP. I did not receive a letter regarding recall, and I often have found black specs in my reservoir & filters. I'm 21 years old, I cannot believe I've fought hard to get a proper diagnosis & now the equipment I've been using is carcinogenic. Philips has allegedly known this for a long time, and would rather we purchase new CPAPs than them fixing their mistakes. I JUST paid my CPAP off, I'm so disgusted.

Tiffany

July 20, 2021 at 2:17 am

I have used the Dream station since 2017 . I have had continuous headaches, sinus infections that has started effecting my teeth. I keep a cough and have for these last few years. I have a great group of doctors that I see . All in which has been documented. I cleaned my machine yesterday (I clean twice a week) I change my water daily and clean my water chamber. A while back I noticed the silicone[Show More]I have used the Dream station since 2017 . I have had continuous headaches, sinus infections that has started effecting my teeth. I keep a cough and have for these last few years. I have a great group of doctors that I see . All in which has been documented. I cleaned my machine yesterday (I clean twice a week) I change my water daily and clean my water chamber. A while back I noticed the silicone had black specks on it looking similar to mildew. Cleaned it like always and again the next morning the same thing. This eventually started to subside a little . But back to this morning as I cleaned my machine I used a q-tip the inside was disgusting. Looks like black coal sut. I guess for only God know how long from now I will be without a machine to breath at night. I also want to make it known I have yet to be contacted that this recall is even happening. As my doctor had no clue either. But Lincare was well aware and did not notify me.

Pamela

July 19, 2021 at 3:09 pm

I have called Phillips (7/2) and received a Confirmation#, and was told I would receive a follow up email regarding what to do with machine, how to get a replacement and that someone would follow up regarding my symptoms that may be associated with the use of CPaP dream station. No emails came, I have CB only to be told that the Confirmation# is meaningless, there is no way to look anything up an[Show More]I have called Phillips (7/2) and received a Confirmation#, and was told I would receive a follow up email regarding what to do with machine, how to get a replacement and that someone would follow up regarding my symptoms that may be associated with the use of CPaP dream station. No emails came, I have CB only to be told that the Confirmation# is meaningless, there is no way to look anything up and that a letter is supposed to be going out today regarding the recall to patients stating that if we do not answer our phones after 3 attempts are cases are dropped...WTF. THIS IS UNACCEPTABLE!! Phillips is a International company and for them to be caught so flat-footed and to not have a system in place whereas timely info is being released at least weekly is Ridiculous!! I am outraged by their lack of concern. OUR HEALTH IS AT RISK and these bozos are clueless! Someone needs to file a case against them ASAP...if for none other reason than being inept.

Tammy

July 18, 2021 at 1:34 pm

I started using the machine in March of 2020, shortly after I started having headaches and super bad sinus issues my Dr. even did a scan of my head to make sure nothing was wrong they found nothing,I'm still having issues I'm tired of going to the Dr.just to be treated like I'm crazy and nothing is wrong,I'm not one to complain or go to the Dr. often so you think they would listen I know I've nev[Show More]I started using the machine in March of 2020, shortly after I started having headaches and super bad sinus issues my Dr. even did a scan of my head to make sure nothing was wrong they found nothing,I'm still having issues I'm tired of going to the Dr.just to be treated like I'm crazy and nothing is wrong,I'm not one to complain or go to the Dr. often so you think they would listen I know I've never had this before so it is very irrating my eyes water all the time now

Brenda

July 17, 2021 at 7:29 pm

I have been on a cpap since 1998 not only was my dream station recalled the cpap that it replaced was also recalled and I was still using that one on vacations. I was told philips would reach out when it can. I have had a majority of the symptoms sinusitis, the cough, headaches. I was also getting a funny smell when I first turned on my cpap at night I would just hole the mask away from my face fo[Show More]I have been on a cpap since 1998 not only was my dream station recalled the cpap that it replaced was also recalled and I was still using that one on vacations. I was told philips would reach out when it can. I have had a majority of the symptoms sinusitis, the cough, headaches. I was also getting a funny smell when I first turned on my cpap at night I would just hole the mask away from my face for a bit and then put it on. I thought this was normal obviously it isn't. I'd certainly like to know what is going to be done about this!

Patrick

July 17, 2021 at 4:12 am

I am curious how Brett (posted July 16 1:24pm) got someone at Philips to send him a Dreamstation 2? I registered my Dreamatation 4 weeks ago and have called Philips a few times each week to get an update. As of yesterday they weren't even answering their own calls anymore. The people answering the Recall # work for a 3rd party company. They said the CPAPs will be repaired, not replaced, and the ne[Show More]I am curious how Brett (posted July 16 1:24pm) got someone at Philips to send him a Dreamstation 2? I registered my Dreamatation 4 weeks ago and have called Philips a few times each week to get an update. As of yesterday they weren't even answering their own calls anymore. The people answering the Recall # work for a 3rd party company. They said the CPAPs will be repaired, not replaced, and the new foam for the repair has not been approved for use by the FDA yet. When, and if the foam is approved, the CPAPs will get repaired but the process may take up to a YEAR OR MORE!

Jacqueline

July 17, 2021 at 12:36 am

Start Cpap machine 2019. Complained of filters and now on more asthma medicines. The suppliers always claimed it wasn't the machine. Now I can't breathe without inhalers and albuterol. Get severe AFIB if I stop using the machine. Had stroke from sleep apnea in 2019. No one will replace the machine.

Brett

July 16, 2021 at 5:24 pm

I have this machine. Now I'm paranoid about if it could have done something to my health. I haven't seen any black particles in my water reservoir. I use my machine every night. I have sinus allergies. So I dont know what to do. I called up Philip's today. They said they were going to send me out the updated Philip's cpap 2 version. But I'm going to be paranoid to even use that! I called medicare[Show More]I have this machine. Now I'm paranoid about if it could have done something to my health. I haven't seen any black particles in my water reservoir. I use my machine every night. I have sinus allergies. So I dont know what to do. I called up Philip's today. They said they were going to send me out the updated Philip's cpap 2 version. But I'm going to be paranoid to even use that! I called medicare. They told me I have until this coming december for my 5 year replacement machine. But with this replacement that Philip's is sending me. Will I still be able to get a different brand of machine in December? Like I said. I like machine. But if I'm going to get health disease from their machines. I dont want that brand anymore! Should I call a lawyer about this? I'm lost in what to do.

Lisa

July 15, 2021 at 11:37 pm

I have been using the dream machine also for obstructive sleep apnea. Since i started using this machine I've had sinus issues and started coughing with phlem. Ive even had to use an inhaler at times because my chest is really tight. There have been times my flter has been black and i wondered what that was from and i had changed it not even a week before noticing this.

Jean

July 15, 2021 at 5:43 pm

have been using Dreamstation since 10/2019 for sleep apnea. Have developed a cough over the last couple of months. Tried to contact Philips, but they say they will be in contact when they have replacement parts or machines. Medicare says that there is nothing they can do, Philips or Aeroflow (where I purchased machine) needs to replace it. Meanwhile I'm without a CPAP for sleep.

Michelle

July 15, 2021 at 5:06 am

I also am having headaches sinus problems lingering cough breathing problems as well as kidney problems.

Mary

July 15, 2021 at 2:16 am

I have been have problems with my machine since I got it ,cough ,dry nose with knots. I take cough syrup drops nothing helps.

Jeremy

July 15, 2021 at 12:14 am

I have had both my cpap units on recall list. I use two, one for travel one for home. I have had respiratory infections, breathing issues and heart palpitations just to name a few. Makes a lot of sense this could be doing it.

John

July 14, 2021 at 9:56 pm

I have been on my cpap now for 6 years. Received a letter today from the clinic my Dr works at notifying me of the recall. I have had headaches for years now. Every morning when I get up I am very nauseous for several hrs. My back hurts between my shoulders. Is their something going on in my lungs. I have Dr. appointment tomorrow. We shall see. Thank you

Jeff

July 14, 2021 at 3:02 pm

Stopped using mine in September 2019 when my insurance changed and they required me to get a different machine. My filters would clog up in under a week and I have developed a hacking cough during the use of the dreamstation. Cough still won't go away. The machine constantly made a whirring or whining sound that would never go away. The machine was replaced once and I got a used one from the local[Show More]Stopped using mine in September 2019 when my insurance changed and they required me to get a different machine. My filters would clog up in under a week and I have developed a hacking cough during the use of the dreamstation. Cough still won't go away. The machine constantly made a whirring or whining sound that would never go away. The machine was replaced once and I got a used one from the local supplier I was forced to use in Nevada. The replacement machine developed the same problem. I still have the machine and won't send it back to philips until all details come out about my options.

Joan

July 14, 2021 at 3:47 am

I have had lung issues, sore throat, hacking dry cough, and headaches. I have used this brand for years. The one I am using now is five years old, and there were many times were I saw black7 particles floating around in the water chamber, and had no idea what it was. I figured it was due to a filter, I trusted Philips. How totally irresponsible, because of greed not to say anything and let us know[Show More]I have had lung issues, sore throat, hacking dry cough, and headaches. I have used this brand for years. The one I am using now is five years old, and there were many times were I saw black7 particles floating around in the water chamber, and had no idea what it was. I figured it was due to a filter, I trusted Philips. How totally irresponsible, because of greed not to say anything and let us know. This is our life and quality of life's that they were playing with but not doing the right thing. I need my Cpap and they again are negligent by not replacing peoples equipment immediately. These machines are very needed in people's lives. They say to buy a new one. I cant afford a new one. They should provide me with a new one or a competitors brand so that I may have what I need and paid for. Why should people with insurance ( their machine has to be 5years old) make insurance pay for their mistake? I hope the public makes them responsible and that there are consequences for their cover up as knowing the foam was degrading years ago, from what I have read. This is an injustice in itself. PHILLIPS DO THE RIGHT THING AND HELP ALL OF US NOW, EVEN IF IT COSTS YOU MONEY. IT IS AN ABSOLUTE SAFETY ISSUE. I WILL NEVER BUY A PHILIPS PRODUCT EVER AGAIN. THEY HAVE LOST MY TRUST IN THEM. TRUST IS EARNED. THE WAY THEY ARE HANDLING THIS ISSUE IS RIDICULOUS AND BEYOND BELIEF. NEEDLESS TO SAY I NEVER GOT A LETTER AND I HAD TO FIND OUT FROM MY DOCTOR WHEN I WAS THERE HAVING ISSUES THE OTHER DAY.

GERRY

July 14, 2021 at 3:16 am

I have been using Philips Respironics CPAP Machine for more than 3 years and live in Florida..in high humidity temperatures..I'm sure my cpap is crap..short breathes/ filter looking black with black specks..sure that's in my lungs also...

Doris

July 13, 2021 at 9:31 pm

I started using the dream machine in dec 2016. In nov 2017 I had a chest x ray and it was clear. In April 2018 l was diagnosed with pulmonary fibrosis. I was a perfectly healthy individual before. I had used a so clean machine which uses ozone to clean the machine and stopped using it immediately after my diagnosis of pulmonary fibrosis as my dr felt my idiotopathic pulmonary fibrosis may have sta[Show More]I started using the dream machine in dec 2016. In nov 2017 I had a chest x ray and it was clear. In April 2018 l was diagnosed with pulmonary fibrosis. I was a perfectly healthy individual before. I had used a so clean machine which uses ozone to clean the machine and stopped using it immediately after my diagnosis of pulmonary fibrosis as my dr felt my idiotopathic pulmonary fibrosis may have started from chemical exposure and the only thing l had used was the Cpap dream machine. I now am taking a very expensive medication Esbriet which causes many side effects all because of the dream machine

Linda

July 13, 2021 at 6:56 pm

I have this machine along with MOST of the symptoms! At least now I know the reason I don't feel well! Headaches, dizziness, swollen glands, etc!

Chvani

July 13, 2021 at 2:27 pm

I've been dealing with pressure in my chest since November. I have gone to doctors and specialists to figure out what the culprit was. I have inflammation in my chest & wheezing. I am very upset that the cause of my issues may be due to my cpap machine. As of today I have discontinued its use. I pray that it has not caused any long term damage and/or effect. Also I would have never thought that th[Show More]I've been dealing with pressure in my chest since November. I have gone to doctors and specialists to figure out what the culprit was. I have inflammation in my chest & wheezing. I am very upset that the cause of my issues may be due to my cpap machine. As of today I have discontinued its use. I pray that it has not caused any long term damage and/or effect. Also I would have never thought that the machine that brought me so much comfort whole sleeping may have been causing me harm. Not to mention... I will be going without a cpap machine for an unknown amount of time. I am not happy not to mention concerned.

kittiyah

July 11, 2021 at 2:20 am

I'm a truck diver and I been having all the symptoms listed for a while now. Shortness of breath, coughing, headaches, sinus issues, vomiting. I notice that my filter was black as tar one time. I've been to the E.R. a couple of time. I just heard about the recall when I went to get a new medical card. I not sure who I should talk to or what my next steps should be.

Matt

July 10, 2021 at 6:06 pm

I have been having dry Nose with scabes every day for three months now . Dry mouth and have noticed a oily residue over the water when I go to dump the water out from over night usage . I have the Dream station Respironics machine and have been a patient for sleep apnea for 12 years now .very Scared I may have Cancer due to the negligence of the company of knowing the HEALTH HAZARDS Thier machine[Show More]I have been having dry Nose with scabes every day for three months now . Dry mouth and have noticed a oily residue over the water when I go to dump the water out from over night usage . I have the Dream station Respironics machine and have been a patient for sleep apnea for 12 years now .very Scared I may have Cancer due to the negligence of the company of knowing the HEALTH HAZARDS Thier machines Cuase .

Elena

July 10, 2021 at 6:04 pm

I have all these problems due to my sleep machine.

Elizabeth

July 10, 2021 at 9:04 am

I live in the uk. I have used a cpap machine for approximately 18 months. For the last 8 months I have had extremely bad breathing problems - with (so far) no proper diagnosis. I am now wondering if my cpap machine is the cause of this. Since the recall notice, received two days ago, I have (unsuccessfully) been trying to find a solicitor in this country who is taking on the cpap issue either as a[Show More]I live in the uk. I have used a cpap machine for approximately 18 months. For the last 8 months I have had extremely bad breathing problems - with (so far) no proper diagnosis. I am now wondering if my cpap machine is the cause of this. Since the recall notice, received two days ago, I have (unsuccessfully) been trying to find a solicitor in this country who is taking on the cpap issue either as a group action or as an individual case. I would be grateful if anyone could advise me what to do. Many thanks

Larry

July 10, 2021 at 2:29 am

Have been on dreamstation CPAP since 2016. In 2019 I was diagnosed with COPD and in 2020 sudden onset on heart failure requiring massive doses of medicine daily.

Judy

July 9, 2021 at 7:50 pm

I have the cough, not sleeping good and now having Kidney problems

Elayne

July 9, 2021 at 12:51 pm

I've had vasomotor rhinitis for 3 1/2 years now Filter had been almost black at times

Carolyn

July 9, 2021 at 12:47 pm

Both of my parents passed in hospital on ventilators 7/9/2020 &8/15/2020 negative covid .. sister passed as well she was also on ventilator how do I find out what type of ventilator they were on ..

Maureen

July 9, 2021 at 2:45 am

I have contacted Phillips with no results since two weeks ago. My CPAP machine was on recall when I registered. I was diagnosed with Asthma four months ago and when I contacted the Sleep Apnea clinic where I bought my machine they told me to continue using the machine. Is there anyone who can help me rectify this issue. When I called the help line at Philips they hung up on me.

Alisha

July 8, 2021 at 10:04 pm

I think I have had my Philips Dream Station since 2015. I also have a So Clean Machine that I use everyday to clean my machine and hose. About nine months ago, I started seeing black residue around the water reservoir and had no idea where it came from. I have had a hacking cough at night for a very long time, runny nose, and sometimes a sore throat. I called Philips the other day and they sai[Show More]I think I have had my Philips Dream Station since 2015. I also have a So Clean Machine that I use everyday to clean my machine and hose. About nine months ago, I started seeing black residue around the water reservoir and had no idea where it came from. I have had a hacking cough at night for a very long time, runny nose, and sometimes a sore throat. I called Philips the other day and they said they put my name on a list but no one has called me as of yet!!!

Derrick

July 8, 2021 at 9:25 pm

I have all the Issues related to this recall
"*" indicates required fields