Lawsuit Alleges Recalled Philips CPAP PE-PUR Foam Exposed Users to Risk of Cancer, Organ Failure, Other Health Effects
September 10, 2021
By: Irvin Jackson
Defective sound abatement foam in millions of recalled Philips CPAP machines could put users at risk of cancer and organ damage, as well as headaches, asthma, inflammatory responses and other serious side effects, according to allegations raised in a recently filed lawsuit.
Nine plaintiffs filed a complaint (PDF) seeking class action status against Koninklijke Philips and its Philips North America subsidiaries on September 3, indicating the manufacturer knew for months about potential health risks associated with polyester-based polyurethane (PE-PUR) foam used to reduce noise and vibrations in Philips DreamStation, CPAP, BiPAP and mechanical ventilators sold over the past decade, but delayed issuing a recall or warnings.
A massive Philips CPAP PE-PUR foam recall was issued in June 2021, impacting an estimated 3.5 million devices used for treatment of sleep apnea and other respiratory conditions. The action was taken due to a risk that the sound abatement foam may breakdown and degrade, releasing black particles and toxic chemicals directly into the lungs of users relying on the breathing machines.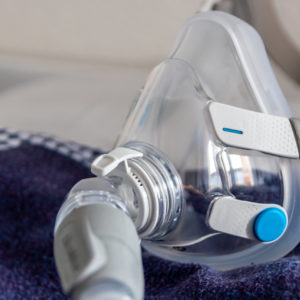 Philips CPAP Recall Lawsuit
Exposure to the particles and gases released by the CPAP machine PE-PUR foam has been linked to reports of cancer, severe respiratory problems and other health complications, according to allegations raised in a growing number of similar Philips CPAP machine lawsuits and class action claims filed in courts nationwide in recent weeks.
"Prior to issuing the Recall Notice, Philips received complaints regarding the presence of black debris/particles within the airpath circuit of its devices (extending from the device outlet, humidifier, tubing, and mask)," the lawsuit states. "Philips also received reports of headaches, upper airway irritation, cough, chest pressure and sinus infection from users of these devices."
Despite those warning signs Philips chose to inform investors about risks associated with the sound abatement foam in a quarterly earnings report on April 26, weeks before the recall was announced. However, users were not warned of the potential side effects of CPAP PE-PUR foam exposure until June 14.
In the wake of the recall, Philips did not provide replacement CPAP machines or offer to immediately repair the PE-PUR foam problems. The company also did not provide users the funds to buy a new CPAP machine, leaving them without much-needed breathing assistance and with rising fear of using the devices they still had. It was not until last week that a Philips Respironics CPAP replacement program was announced, which may take up to a year to complete.
The lawsuit seeks nationwide class action status for anyone who purchased or leased one of the recalled devices manufactured before April 26, 2021 and recalled on June 14, 2021.
On June 30, the FDA issued a warning about exposure to the CPAP foam, urging consumers who were not relying on the devices for life-sustaining therapy to immediately stop using the recalled sleep apnea machines and contact their doctors to decide on alternative treatments for the condition.
For individuals reliant on recalled Philips ventilators, which provide mechanical breathing assistance that is often life-sustaining, the FDA indicates consumers should not stop using the device until they speak with a doctor, and recommended that inline bacterial filters be used to help catch the foam particles before they enter the air pathway. However, even this may pose risks, since it is unclear whether the filters are safe or effective, and may increase the resistance of airflow through the device.
Koninklijke Philips, N.V. generated over $23 billion in revenue last year, and is expected to face massive liability from lawsuits and CPAP machine settlements over the next few years. In the earnings report issued prior to announcing the recall, the company advised investors it had taken a provision of about $295 million to cover the costs of the recall, which will likely only cover a small fraction of the compensation and damages the company will ultimately be required to pay.
Philips DreamStation Lawsuits:
Did you or a loved one experience problems from exposure to CPAP PE-PUR foam?
CONTACT A LAWYER
Ajaz

November 29, 2021 at 10:38 pm

On the inside proportion of the machine if to add water to increase humidity there is a silver metal round plate attached to the inside of the container a creamy coloured powdery material could be seen stuck on top of the silver plate is this another defect in the machine or was it purposely put in the machine to cause harm I don't now please tell me if you see it on your machine thank you.

Jeff

October 20, 2021 at 10:23 am

Only found out about the recall via a FACEBOOK posting, that showed a picture of my DreamStation! I called my physician immediately. They knew about the recall, but didn't contact me, nor, did I receive any mailing/notice from Phillips. What miffs me the most is that Summit Sleep Service didn't mail, call, e-mail me notice about the recall.

Robert

October 6, 2021 at 6:27 pm

My old CPAP machine was damaged in November 2020, it was replaced by a DreamStation (even though Philips knew about the defects). Now I have to go without any CPAP machine unless I pay out of pocket I agree with prior postings that Philips should bear the cost of replacement, and not expect all of those that need machine to wait 12 months or more.

Margaret

September 14, 2021 at 6:07 pm

I, HAVE USED A RECALLED MACHINE OVER THE PAST 5 OR MORE YEARS, HAVE NEVER RECEIVED INFO FROM PHILLIPS, SHOULD HAVE RECEIVED WRITTEN NOTICE MY MACHINE WAS UNDER THE RECALL NOTICE. I, FEEL PHILLIPS SHOULD BEAR THE REPLACEMENT COST FOR A REPLACEMENT MACHINE.
"*" indicates required fields