CPSC Warns E-Scooter, E-Bike Manufacturers to Adhere to Safety Standards Amid Battery Fire, Accident Reports
December 29, 2022
By: Russell Maas
Federal regulators are warning manufacturers and distributors of e-scooter and other micromobility devices to make sure the batteries in their products comply with federal safety standards, following a number of reports involving lithium ion battery fires.
The U.S. Consumer Product Safety Commission (CPSC) issued a letter on December 20, instructing more than 2,000 manufacturers and importers of e-scooters, self-balancing scooters, e-bicycles and e-unicycles to take immediate action to ensure the devices comply with Underwriter Laboratories (UL) safety standards.
E-scooter and other micromobility devices containing poorly designed or manufactured lithium ion batteries have been an ongoing concern for years, with the CPSC having announced numerous recalls due to the devices being prone to overheating, smoldering catching on fire and even exploding.
While the CPSC has worked with UL to develop a series of safety standards for electrical systems used in these devices, the agency is finding many e-scooter, e-bike and hoverboard manufacturers are failing to adhere to the applicable safety standards, putting consumers at an unnecessary and unreasonable risk of serious injury.
The CPSC announced in the latest warning that from January 1, 2021, through November 28, 2022, the agency has received at least 208 micromobility fire or overheating incident reports across 38 states. Of these incidents, 19 have resulted in fatal injuries, with 5 deaths associated with e-scooters, 11 with hoverboards, and 3 with e-bikes. The agency has also become aware of at least 22 injuries that resulted in emergency department visits, with 12 of the injuries involving e-scooters and 10 of them involving e-bikes.
New Micromobility Device Certification Standards
As a result of the growing number of micromobility device fires and the substantial hazards they pose to consumers, the CPSC says it will now require more than 2,000 manufacturers, distributors, importers and retailers to demonstrate their products are in compliance with the standards through certification from an accredited testing laboratory. The agency stated companies that fail to provide such certification will be subject to enforcement action, and even penalties.
Furthermore, the agency stated under Section 15(b) of the CPSA, 15 U.S.C. § 2064(b), every manufacturer, importer, distributor, and retailer of consumer products is required to notify the agency when information becomes available that a product introduced into commerce contains a defect that could lead to hazards.
The letter indicated failure to abide by the statute and communicate with the CPSC on hazardous product findings could lead to both civil and criminal penalties.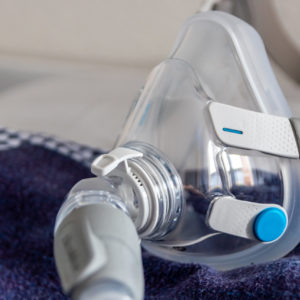 Did You Know?
Millions of Philips CPAP Machines Recalled
Philips DreamStation, CPAP and BiPAP machines sold in recent years may pose a risk of cancer, lung damage and other injuries.
Learn More
E-Scooter, E-Bike and Hoverboard Hospitalizations
Leading up to the recent warning letter sent to thousands of manufacturers and distributors, the CPSC released a report in October, titled "Micromobility Products-Related Deaths, Injuries, and Hazard Patterns", which warned there has been a 127% increase in hospitalizations caused by e-bikes, hoverboards and e-scooters crashes between 2017 and 2021.
In the report, officials gathered the latest available statistics on injury estimates, fatalities, and hazard patterns associated with e-scooters, hoverboards, and e-bikes. For all of the micromobility devices, the agency estimated a total of 267,700 emergency department visits occurred in 2021, representing a sharp increase from prior years.
Of all of the emergency department visits recorded, 117,600 were caused by personally owned or rented e-scooter crashes. CPSC researchers also found the rate of emergency department visits from e-scooters drastically increased, rising from 7,700 in 2017 to 42,200 in 2021. E-scooters were the most common cause of micromobility-related ER visits.
Officials found hoverboards were the second most common cause of micromobility related emergency department visits, with 121,300 reports. However, the report noted a 15% reduction in treatments between 2020 and 2021. E-bikes accounted for 11 percent of the overall micromobility injury estimates.
"*" indicates required fields