CPSC Publishes Safety Checklist For Avoiding Fires, Unsafe Toys and Cooking Accidents During Holidays
December 03, 2021
By: Randy Dixon, Jr.
As the holiday season approaches, federal safety officials are warning that turkey fryers, unsafe counterfeit toys and decorating may pose serious injury risks, indicating that a number of steps could be taken to make reduce these holiday safety risks.
In a press release issued last month, the Consumer Product Safety Commission (CPSC) published a list of biggest holiday safety hazards, as well as several precautions consumers should take to help avoid some of the most common holiday injuries.
CPSC data shows that in 2020 nearly 150,000 children aged 14 and younger were treated in emergency rooms across the United States for toy-related injuries. There were also nine reported fatalities: most of them due to children choking on small parts of toys.
Of the 150,000 reported injuries, 35,600 were caused by non-motorized scooters. In 2021 the number of children aged 14 and under treated in emergency rooms across the US for non-motorized scooter injuries increased 17 percent to 41,700.
There are also concerns about low-quality, counterfeit toys with substandard parts, construction and quality control that have been flooding the U.S. market. The pandemic's global effect on shipping, manufacturing and supply chains for toy manufacturers has prompted toy shortage concerns which could very easily lead to an increase in counterfeit toys being made available to consumers determined to find holiday presents for their children, the CPSC warns.
To help decrease the risk of toy-related injuries, the CPSC recommends consumers:
Follow age guidance and other safety information on the toy packaging and choose toys that match each child's interests and abilities.
Get safety gear, including helmets, for scooters and other riding toys – and make sure that children use them every time.
Keep small balls and toys with small parts away from children younger than age 3 and keep deflated balloons away from children younger than age 8.
Holiday Fire Risks
CPSC indicates that there are more than 360,000 home fires are reported each year, resulting in approximately 10,400 injuries and 2,400 fatalities. Cooking is the number one cause of residential fires, and these risks are dramatically increased during the holidays.
As gatherings of family and friends for baking treats and meals increase during the holiday season, so too does the danger of cooking fires. Another potential seasonal fire hazard is the turkey fryer, whose popularity has increased during the holidays in recent years. According to the CPSC turkey fryers have been the cause of 222 fire or scald/burn incidents, 83 injuries and $9.7 million in property damages since 1998.
To decrease the risks of cooking related fire and injuries this holiday season, the CPSC suggests the following:
Never leave cooking food unattended on the stove.
Only fry a turkey outside and away from your home.
Use of unfamiliar kitchen products while visiting relatives may also pose a risk during the holiday season, including potential pressure cooker explosions that may result from failure to recommended safety precautions or design defects.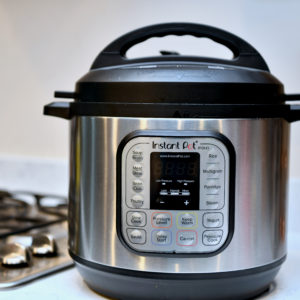 Holiday Decorating Injuries
An average of 160 decorating injuries are estimated to occur daily during the holiday season. Half of those injuries are due to falls.
According to the CPSC's data, nearly 14,800 people received treatment in emergency rooms across the US due to injuries suffered while decorating for the holidays.
Between 2016 and 2018, more than 100 fires were reported due to Christmas trees and 1,100 due to candles during the November and December holiday season. These fires caused 180 injuries, $56 million in property damages and 30 fatalities.
The CPSC suggests that consumers use the following guidelines to prevent decoration-related injury:
Make sure your live Christmas tree has plenty of water
Look for the "Fire Resistant" label when buying an artificial tree.
Place burning candles in sight, away from flammable items, and blow them out before leaving the room.
Additional holiday safety tips and suggestions can be found in the CPSC's Holiday Safety Information Center.
"*" indicates required fields