CT Scan Radiation Exposure, Other Risks Often Not Communicated: Study
March 06, 2013
By: Martha Garcia
Patients who are about to undergo a computed tomographic scan, more commonly known as a CT scan, are often not informed about the levels of radiation exposure and other health risks they may face, according to new research. 
A study published on Monday by the medical journal JAMA Internal Medicine examines data from a questionnaire given to nearly 300 patients undergoing CT scans at the Denver Veterans Affairs Medical Center (VAMC) during November and December 2011.
Researchers found that patients were not aware of the risks associated CT scans, even after discussing the exam and potential risks with their doctors.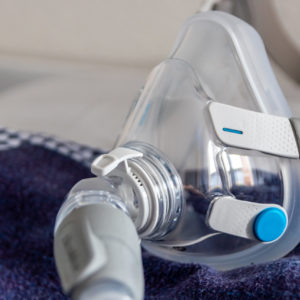 Did You Know?
Millions of Philips CPAP Machines Recalled
Philips DreamStation, CPAP and BiPAP machines sold in recent years may pose a risk of cancer, lung damage and other injuries.
Learn More
CT scans are a high powered x-ray used to provide clearer images than a traditional x-ray. The scan exposes patients to the radiation equivalent of 100 to 500 chest x-rays, and have been linked to increasing concerns about health risks amid increasing use of CT exams in recent years.
Lack of Knowledge About Health Risks of CT Scans
Participants of the study responded to questions related to demographics, risk communication, preference for more knowledge, potential harms, general harms, and a subjective ranking of radiation exposure associated with chest radiography, magnetic resonance imaging (MRI) and CT scans.
Results revealed that only one-third of patients were informed of the risks involved with a CT scan and high radiation exposure. Most patients thought their doctor made the final decision whether a CT scan would be given and approximately only 17% of patients were actively involved in the decision-making process.
Research has previously shown that one in three imaging tests done in the United States are ordered in situations when the benefits do not outweigh the risks of the scan. An editorial accompanying the study found many physicians are also not very well informed of the risks themselves and even after discussion with doctors, patients still do not understand the risks of radiation exposure.
"Much work needs to be done in educating physicians on the magnitude of radiation used for commonly used computed tomographic scans and the risks of radiation exposure so that we can unveil the true risk of imaging radiation exposure to our patients," said author of the editorial Patrick O'Malley, MD.
Researchers found that when patients are fully informed of the risks involved in a CT scan they opt out of more tests and choose a less aggressive mode of care. As such, O'Malley advocates the risks should be an integral part of every discussion when deciding to have tests of this nature.
Radiation Risks
According to a 2009 study conducted by the National Cancer Institute, approximately 29,000 new cases of cancer will occur as a result of CT scans conducted during 2007.
A study focused on the risk of CT scans published in January found the risk of cancer is often severely underestimated by patients undergoing the scans, putting many more patients at unnecessary risk.
Additionally, a study published last year found the use of CT scans tripled over the last 15 years, putting many patients at higher risk.
CT scans are often used to detect if a patient is suffering from a heart attack, however a CT scan is inefficient in helping heart attack patients and needlessly exposes patients to high levels of radiation, according to another study published last year in the New England Journal of Medicine.
The National Cancer Institute estimates more than 72 million patients receive CT scans every year. O'Malley and other researchers concerned about the high levels of radiation involved in a CT scan advocate for improved education for both doctors and patients to help empower patients to ask more questions and cut down on unnecessary scans.
"*" indicates required fields