Cucumber Salmonella Illnesses Continue to Mount Months After Recall
November 20, 2015
By: Russell Maas
According to a recent update provided by government health officials, the number of food poisoning illnesses associated with a Salmonella outbreak linked to Mexican cucumbers continues to grow, with more than 800 people in 38 states impacted so far, with more illnesses anticipated in the coming weeks and months.
The U.S. Centers for Disease Control and Prevention (CDC) released an updated illness report on the multi-state Salmonella Poona outbreak on November 19, indicating that 71 new illnesses were reported since last month's update on October 14.
At least 838 cases of Cucumber salmonella illness have been linked to the outbreak, including at least 165 hospitalizations and four deaths. In addition, the CDC reports that the rate of infections is continuing to rise each month.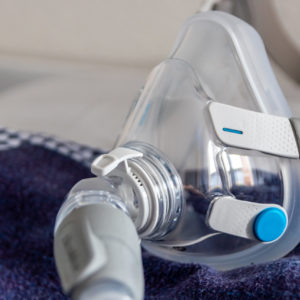 Did You Know?
Millions of Philips CPAP Machines Recalled
Philips DreamStation, CPAP and BiPAP machines sold in recent years may pose a risk of cancer, lung damage and other injuries.
Learn More
The food poisoning outbreak was first identified at the end of August, leading into September when the CDC, multiple states, and the FDA had collectively received 285 reported Salmonella Poona infections across 27 states. The agencies and impacted states began interviewing sickened consumers and discovered that close to 75% reported eating cucumbers within a few days of becoming ill. The interviews began to identify clusters of outbreaks from sickened individuals who reported eating cucumbers at the same restaurants and markets.
After CDC epidemiological traceback investigations and cross referencing the national database PulseNet for DNA fingerprints, evidence indicated that there were a total of three separate strains of infection within the outbreak which identified Andrew & Williams Fresh Produce cucumbers imported from Mexico to be the likely carrier.
An Andrew and Williams Fresh Produce "Limited Edition Pole Grown" cucumber recall was announced on September 4, impacting cucumbers distributed to 22 states from August 1, 2015 through September 3, 2015.
The recalled cucumbers are often referred to as a "slicer" or "American" cucumber and are dark green in color and typical measure between 7 to 10 inches and commonly sold in retail locations in a bulk display without any individual packaging or plastic wrapping.
By September 11, the case counts of infection continued to rise at a rapid rate and Custom Produce Sales recalled six lots of Fat Boy label imported Mexican "slicer" cucumbers in eight more states that were distributed to them by Andrew & Williams Fresh Produce. The company initiated the recall after recognizing that their cucumbers originated from the source and most likely contained the Salmonella bacteria.
Cucumber Food Poisoning Spread Due To Lack of Labeling
The CDC reports that the outbreak has been particularly hard to contain due to the lack of labeling and the mass distribution of the cucumbers throughout the U.S. Illnesses have been reported from as early as July 1, through November 1, with the bulk of the reported illnesses ranging between September and October.
The agency initially projected that the illness reports would drop drastically after the two recalls, taking into consideration that the cucumbers have a 14 day shelf life. It is a possibility that illness rates could be continued by a consumer eating a cucumber past its shelf life and also because the average illness report takes between two and four weeks to be recorded.
The CDC reports that illness onset dates after October 21, may not have been reported yet and anticipates more to follow at lower rates.
Salmonella poisoning can cause serious infections, with symptoms like fever, diarrhea, nausea, vomiting, and abdominal pain typically lasting for a few days in healthy individuals. The illness usually sets in 12 to 72 hours after consuming contaminated food and those symptoms typically lasts four to seven days.
Among individuals with a weakened immune system, such as the elderly, children or pregnant women, the illness can pose a much greater risk and may lead to death or still birth. In rare circumstances, the infection can even spread throughout the blood stream and cause arterial infections, endocarditis and arthritis. According to the CDC, Salmonella bacterium has over 2,300 serotypes that account for roughly 1.4 million food borne illnesses per year and roughly 400 fatalities annually in the United States alone.
The CDC and the FDA are recommending consumers who purchased recalled cucumbers to wash and sanitize drawers, shelves, and refrigerators where the products were kept and for restaurant owners to wash and sanitize any crates or other containers where the cucumbers were held. The CDC states that it is unlikely that any of the recalled cucumbers would still be in homes, restaurants, or grocery stores, but customers should verify their products origin or throw them out if unsure.
"*" indicates required fields