CVS Class Action Lawsuit Claims Pharmacies Overcharged Customers With Insurance
August 11, 2017
By: Irvin Jackson
A class action lawsuit filed against CVS alleges that the popular pharmacy chain charges customers with health insurance more for certain generic drugs. 
The complaint (PDF) filed by Megan Schultz in the U.S. District Court for the District of Rhode Island on August 7, seeking class action status to recover damages for all CVS customers who have allegedly been overcharged for certain medications.
According to the lawsuit, Schultz bought a generic drug from CVS in July using her insurance, and was charged $165.68. However, she discovered that if she had paid cash for the medication, she would have only had to pay $92 according to CVS's pricing scheme.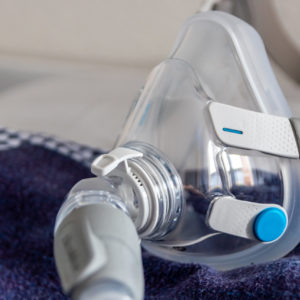 Did You Know?
Millions of Philips CPAP Machines Recalled
Philips DreamStation, CPAP and BiPAP machines sold in recent years may pose a risk of cancer, lung damage and other injuries.
Learn More
"CVS never told her that paying in cash would allow her to pay 45% less for the drug; instead, CVS remained silent and took her money — knowing full well that no reasonable consumer would make such a choice," the lawsuit states.
The lawsuit indicates that CVS is engaging in a fraudulent scheme involving several large Pharmacy Benefit Managers (PBMs), which negotiate prices insurance companies have to pay pharmacies. Pharmacies benefit by having enrollees in those insurance plans come to their stores to purchase medications, knowing they will be covered.
According to the complaint, the agreements are secret and result in the customer paying whatever amount the PBM and the pharmacy agree to, even it if is more than the actual price of the drug.
"Although the customers are told, for example, that they are required to pay $15 in a 'co-pay' for the drug, in reality this is not a 'co-pay' at all because CVS is sending a significant portion of the $15 back to the PBMs," Schultz's lawsuit indicates. "The PBMs, far from assisting with the payments, are taking an extra chunk out of the customer's copayment."
CVS owns CVS Caremark, one of the three largest PBMs in the U.S. The three PBMs set pricing for about 75% of the prescription drug market, the lawsuit claims.
CVS officials deny the claims in the lawsuit, saying that the copays are determined by the patient's prescription coverage plan and not by CVS or the PBM, and that customers are not being overcharged.
The lawsuit claims that nearly 200 generic drugs are affected by the pricing scheme, including commonly prescribed drugs such as penicillin, Viagra, Atorvastatin, Albuterol, Depo-Testosterone, Januvia, and ibuprofen.
The CVS class action lawsuit claims that the pharmacy violated the Racketeer Influenced and Corrupt Organizations (RICO) Act, and claims of fiduciary conflicts of interest, lack of adequate care, violations of California consumer protection laws, and fraudulent concealment.
WENDY

February 7, 2022 at 5:19 pm

My doctors always send my prescriptions in for 90 days as required by my pharmacy plan (which also happens to be CVS). My pharmacy always only fills it for 30 days so they can make more money off of me. I fight with them every month for all of our prescriptions.

Della

September 15, 2017 at 7:13 pm

I had to go inside every time I filled a prescription at CVS to argue with them about why they are over charging me. Had to, in fact, argue with the Manager of the pharmacy. He did not want to fix the problem, after threatening to go to the corporate office on his pharmacy, he decided to give me a $50.00 card to use on other prescriptions or other products in the pharmacy. This happened a lot. [Show More]I had to go inside every time I filled a prescription at CVS to argue with them about why they are over charging me. Had to, in fact, argue with the Manager of the pharmacy. He did not want to fix the problem, after threatening to go to the corporate office on his pharmacy, he decided to give me a $50.00 card to use on other prescriptions or other products in the pharmacy. This happened a lot. They would charge my husband $60.00 for their generic drug when it was clear the Dr. wrote the script for the brand name which would have cost my Flex Card only $15.00. They did this over 3 times before I noticed. Normally I would pick up the meds, but I was ill and my husband picked up all of the meds and I did not think to check the receipts until this one time, I asked him why did they charge so much for his meds? and they also did one of my meds also. I got out of bed and went to the pharmacy. They overcharged $100 for just that one order. I looked back over the fills and they had overcharged for the previous 2 fills $60 each. I was furious! That's when the manager and I got into a big argument. He stated they are allowed to substitute when they see fit. I asked even when you are charging almost double what the original brand would be. He said very arrogantly! yes! Needless to say I got really loud! He said he could not do anything about the previous orders that were overcharged to my card but he would give me a $50 gift card for this order. Well I never fill with CVS again. Never! Scammers!

Norma

August 11, 2017 at 7:34 pm

I recently had rotator cuff surgery and got my script filled at CVS because it was closer to me than Walmart when I went to pick it up three Scripps cost me over $400 I've been called Wal-Mart to see what the price was there and I could've saved $100 for the very same script at Walmart
"*" indicates required fields