da Vinci Robotic Surgery Complaints to FDA Surged This Year: Report
October 07, 2013
By: Irvin Jackson
An investment analysis firm is again raising concerns about Intuitive Surgical, suggesting that a troublesome number of adverse event reports have been submitted this year involving complaints of problems following da Vinci Robotic surgery.  
On October 3, Citron Research issued a report (PDF) warning investors that the stock price for Intuitive Surgical, the makers of the controversial da Vinci Surgical System, will continue to plummet as the FDA continues to receive large numbers of adverse event reports involving the company's main product.
Over the first eight months of 2013, more than 2,332 da Vinci robotic surgery complaints were reported to the FDA's MAUDE (Manufacturer and User Facility Device Experience) database. This compares with 4,603 reports received for the 12 year period between 2000 and 2012.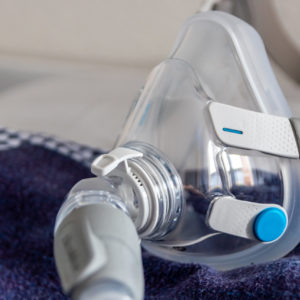 Did You Know?
Millions of Philips CPAP Machines Recalled
Philips DreamStation, CPAP and BiPAP machines sold in recent years may pose a risk of cancer, lung damage and other injuries.
Learn More
Reports include cases of bowel perforations, serious injuries and deaths, with many of the cases appearing to be years old and only surfacing now because of the ongoing da Vinci robot lawsuits filed against Intuitive Surgical. Citron indicates that all of the complaints appear to have addendums from Intuitive Surgical that suggest the manufacturer is attempting to dodge any and all responsibility.
Citron, who released a similar report late last year, said the reports on Intuitive Surgical's business operations are helping to "raise to the forefront of public awareness the undisclosed dangers of robotic surgery and the subsequent dilemma: what happens when medical best practices collide with unbridled thirst for profits."
The report, which opens with a link to a report of an incident involving a da Vinci robot surgery complication where a woman's colon fell out of her vagina and down to her knees during a walk on the beach, warns investors that Intuitive Surgical's da Vinci robot problems are far from over, and predicts that the company's stock may eventually fall to $200 after falling from the 52-week high of over $585 per share.
The report reveals a massive increase in adverse event reports involving the da Vinci robot. In August 2013 alone, there were 105 injury or death reports, more than three times the rate of any prior month. What Citron found most disturbing about those reports is that 73 of them came as a result of legal mediation efforts, raising questions about how long Intuitive Surgical knew about the incidents but did not report them to the FDA.
The analysts identified at least 40 reports that were one to four years old. The report about the woman whose colon literally fell out of her body after da Vinci surgery was from January 2011, but Intuitive Surgical did not tell the FDA about it until late July 2013.
"Why has the FDA not opened a formal investigation into this?" Citron's report asks. "This is real and dangerous."
The company notes that it is not saying that there is no place for da Vinci robotic surgery in medical treatment, however it is raising questions about company's marketing practices and handling of complaints involving the safety of the robot.
2013: A Year of da Vinci Problems and Bad Press
The first report by Citron on Intuitive Surgical was issued in December 2012, warning of a "gathering storm of legal liability" and predicting that the company's stock would drop to $250 over the next 18 months. Just months after that report was issued, the company acknowledged that it faces dozens of product liability lawsuits and its stock was already down to $350.
The da Vinci Surgical System is used for number of different urologic, laparoscopic, gynecologic and non-cardiovascular thoracoscopic surgical procedures and thoracoscopically assisted cardiotomy procedures. The surgical robot has been aggressively promoted in advertisements directed to consumers, promoting the device as a superior alternative to traditional surgery because it is less-invasive and results in reduced recovery time.
As Intuitive Surgical's $1.5 million robot has been used with increasing frequency at hospitals throughout the United States in recent years, a growing number of reports have surfaced involving individuals experiencing problems following robotic surgery that are caused by burns, tears and other internal injuries. Concerns have also surfaced about whether the robot is over-used and whether it provides sufficient benefits over traditional procedures in many different applications.
In May, Intuitive Surgical issued a warning to health care providers about problems with the da Vinci robot cauterizing scissors, which are known as "Hot Shears", indicating that the components may develop micro-cracks that allow electrosurgical energy to "leak" to nearby tissue and cause thermal injury or burns to internal organs. Although some critics argued that the company should have recalled the da Vinci robots, the company did not take such an action and began shipping replacement components last month that are reportedly not prone to develop these micro-cracks.
In July, it was reported that a Class 2 da Vinci robot recall was issued after it was discovered that about 30 of the surgical systems were not properly tested before being distributed. Although all of the robots were subsequently tested in the field and no problems were discovered, concerns emerged about how the factory testing was not in compliance with UL standards.
During a conference call July 17, Intuitive Surgical's CEO Gary Guthart furthered the da Vinci robot controversy when he told investors that the FDA has issued a warning letter to the company about problems with the manufacturing of the company's main product. That letter suggests that Intuitive Surgical may have known that the da Vinci had problems with electricity arcing from the surgical instruments as early as October 2011.
Intuitive Surgical has scaled back sales predictions for the da Vinci, but blamed the slow down on the health care industry, instead of concerns over problems with the robot itself.
As additional patients discover that complications following robotic surgery may be related to problems with the machine or training provided for surgeons, the number of da Vinci surgery lawsuits filed against Intuitive Surgical is expected to continue to increase.
"*" indicates required fields