Deadline for W.R. Grace Asbestos Settlement is October 30
September 16, 2008
By: AboutLawsuits
The federal bankruptcy court has set a deadline of October 30, 2008, for property owners in the United States to file claims related to W.R. Grace's asbestos-based Zonolite Attic Insulation.
Zonolite Attic Insulation is a non-roll vermiculite, loose-fill attic insulation sold from the 1920s to 1984. It has been used in over 35 million homes and businesses establishments, but could cause substantial health risks due to the large quantities of asbestos fibers it releases.
The asbestos contamination removal from ceilings and attics could cost home owners between $11,000 to $40,000, and submitting a claim through the Grace bankruptcy settlement could allow the recovery of some of those expenses.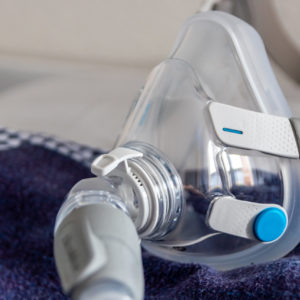 Did You Know?
Millions of Philips CPAP Machines Recalled
Philips DreamStation, CPAP and BiPAP machines sold in recent years may pose a risk of cancer, lung damage and other injuries.
Learn More
Asbestos exposure from W.R. Grace's Zonolite Attic Insulation and other products has been linked with thousands of deaths and severe sicknesses throughout the United States. The company faced over 129,000 personal injury asbestos lawsuits at the time they filed for bankruptcy protection under Chapter 11 in April 2001.
As part of the bankruptcy proceedings, the court has established October 31, 2008 as the bar date for filing Zonolite Attic Insulation claims relating to diminution of property value, cost of abatement or removal and other economic losses associated with the product. If a proof of claim is not filed before this date at www.GraceClaims.com, property owners may lose their right to assert such damages in the future.
The W.R. Grace asbestos filing deadline does not apply to asbestos lawsuits for personal injuries. In April 2008, W.R. Grace agreed to a separate asbestos settlement worth between $1.8 billion and $3 billion to resolve lawsuits filed for individuals who have developed asbestosis, mesothelioma or other injuries associated with their products.
As part of the asbestos personal injury settlement, Grace agreed to pay $250 million immediately into a trust for asbestos victims. An additional $110 million will be paid annually for five years starting in 2019, followed by ten annual payments of $100 million starting in 2024. The Settlement also grants eligibility to plaintiffs to buy 10 million shares of Grace common stock at favorable prices.
In June 2008, the federal bankruptcy judge approved another settlement which requires W.R. Grace to pay an additional $250 million to settle government lawsuits brought to recover past and future clean up expenses in Libby, Montana, where the asbestos was manufactured. Hundreds of people have been sickened or died in Libby as a result of asbestos exposure, which caused lung-scarring asbestosis and mesothelioma, or lung cancer.
Mesothelioma is a rare form of cancer caused by breathing asbestos fibers or exposure to asbestos. The disease can be caused by direct exposure or indirect exposure to asbestos through family members who may have worked around the material and carried the fibers home on their clothing.
The symptoms of mesothelioma are often difficult to recognize, since they include common ailments such as shortness of breath, weight loss and pain in the chest wall. As a result, most cases of mesothelioma are at a very advanced stage when they are diagnosed, and the median survival rate is under one year.
The W.R. Grace asbestos settlements are designed to help the company emerge from seven years of bankruptcy protection by the end of the year. Thousands of people are diagnosed with mesothelioma or other asbestos related injuries every year, and most mesothelioma lawyers expect that the filing of personal injury lawsuits will continue for years in the future.
howard

August 20, 2017 at 2:10 am

276 moyie st our canadian goverment couldnt give a shit about the health of canadian workers thats why nothing never been done its always about the money

Josphine

January 25, 2016 at 10:42 pm

Hi Ailene, my friend obtained a fillable a form version at this place http://pdf.ac/3IIR2W

Ailene

January 23, 2016 at 1:43 am

Hey suggestions , I loved the insight - Does anyone know where my business might be able to get access to a blank PHQ-9 A2663B copy to complete ?

Frank

June 15, 2014 at 3:37 pm

Son purchased a home with vermiculite insulation should I be worried

joyce

February 14, 2014 at 5:11 pm

I filed the proper paper work on time, My husband built our house in 1959. He opened the bags of zonolite asbestos and poured it in our attic. I am sure it did not say on the bags to wear a mask when dumping them in the attic. After many years of being sick he died in 1986 from leukemia. Could his death have been caused by the vermiculite insulation? I have many letters from W R Grace but ha[Show More]I filed the proper paper work on time, My husband built our house in 1959. He opened the bags of zonolite asbestos and poured it in our attic. I am sure it did not say on the bags to wear a mask when dumping them in the attic. After many years of being sick he died in 1986 from leukemia. Could his death have been caused by the vermiculite insulation? I have many letters from W R Grace but have received no money. I live on social security and cannot afford to have this removed. I don*t want a percentage of the money for removal of this insulation I want WR Grace to pay 100 percent removal. My husband paid full price for the bags he used in the attic He did not any percentage off when he bought it.

dorothy

November 24, 2013 at 3:43 am

they don't care how many comment you post they are not going to tell you anything about zonolite,asbestos are nothing else i have being waiting for 13 yr.and nothing net they want you to die. so they want have to pay you anything look like they are not going to pay any body on nothing.

Andrea

January 28, 2013 at 2:29 am

I agree..been waitng for some time in Canada for this claim to go through..although no one is saying anything? When will it be settled?

TIM

November 29, 2012 at 2:41 pm

i have zonolite asbestos insulation and filed all the paper work i read about millions of dollars going into a trust but have not seen anything in my case i have takein down ceiling in my house and put this in trash cans and did not know it was asbestos will the hell with the clean up dollar i have it in me how do you clean that up and how many dollars will it cost i know lets put more in a trust [Show More]i have zonolite asbestos insulation and filed all the paper work i read about millions of dollars going into a trust but have not seen anything in my case i have takein down ceiling in my house and put this in trash cans and did not know it was asbestos will the hell with the clean up dollar i have it in me how do you clean that up and how many dollars will it cost i know lets put more in a trust so the people can read about it this was in 06 how many more years is it going to take

Warren & Carletta on October 20 2012

October 21, 2012 at 5:20 am

Our family is experiencing great problems in our health. Everyone is having sinus and breathing illnesses they are dealing with. We have to constsntly take antibioctics, steirods, and medications for breathing. I will be so gald when something will be done so that the zonite can be removed. My husband is on dialysis, and we're both on disability and cannot afford to have the zonite removed.[Show More]Our family is experiencing great problems in our health. Everyone is having sinus and breathing illnesses they are dealing with. We have to constsntly take antibioctics, steirods, and medications for breathing. I will be so gald when something will be done so that the zonite can be removed. My husband is on dialysis, and we're both on disability and cannot afford to have the zonite removed. We've been in our home for 15 years. Our house was built in 1952. I think its time for something to be done

SANDRA & GREGG

July 17, 2012 at 6:43 pm

WE FILED FOR THE ZONOLITE SETTLEMENT BACK IN 2008 AND WAS RECEIVING NOTICES PERIODIOLY BUT WE HAVE NOT RECEIVED ANY INFORMATION IN OVER A YEAR THE LAST PERSON I TALKED TO WAS IN JUNE 2011. THE ZONOLITE IS STILL IN OUR ATTIC AND WE ARE AFRAID TO ENTER. HOW MUCH LONGER ARE WE GOING TO HAVE TO LIVE WITH THIS DANGER? OUR CASE # IS CN000002763. IS IT NECESSARY TO CONTACT MY OUN ATTORNEY?

Lee

April 23, 2012 at 11:39 pm

My wife and I just bought a house and I just relalized that I have the Zonolite asbestos insulation in my attic. I have been up there a few times to work on wiring, but always wore a mask. In the danger just airborne, or does touching cause problem. We we same with it in the attack or should it be removed.

michael

April 22, 2012 at 5:16 am

I just recently found out what vermiculite is and am very concerned considering I have lived here for 25 years and have my attic completely filled with stored items. I have vermiculite in the attic between the joist. It has been there since we moved in, but we did not know what it was or the dangers associated with it. We go into the attic many times throughout the year. Now we are afraid to ge[Show More]I just recently found out what vermiculite is and am very concerned considering I have lived here for 25 years and have my attic completely filled with stored items. I have vermiculite in the attic between the joist. It has been there since we moved in, but we did not know what it was or the dangers associated with it. We go into the attic many times throughout the year. Now we are afraid to get any of the items out we have stored up there and worry that it may be spread all over our home. I would like to have it removed, and I heard there was going to be money available from a law suit for removal. I have not been able to find out any information on this. Any information would be appreciated. I am especially worried about my grand children coming to visit.

Charles

March 26, 2012 at 2:21 pm

In search of information regarding legal recourse for the removal of zonolite which was placed in my attic forty years ago. It was not until recently that i was informed of the health hazards associated with this material.

Charles

March 26, 2012 at 2:17 pm

Rcently informed of the health hazards asssocaited with zonolite which was installed in my attic some forty years ago. What should I do?

dorothy

December 2, 2011 at 3:45 pm

yes i would to know the same thing on congoleum asbestos settlement my claim was due in may 2010 and may 2011 has pass they will not tell you anything .but we got the paper on time to mail back in on time so can i have some money on time.i dont care who read this . maybe some one can tell me something or i will be heard somewhere and know i am need fo my money. they dont have to live from pennie t[Show More]yes i would to know the same thing on congoleum asbestos settlement my claim was due in may 2010 and may 2011 has pass they will not tell you anything .but we got the paper on time to mail back in on time so can i have some money on time.i dont care who read this . maybe some one can tell me something or i will be heard somewhere and know i am need fo my money. they dont have to live from pennie to pennie trying to send my child to school. dorothy redmond

WENDY

March 27, 2011 at 4:43 pm

I JUST POSTED THE ABOVE - I NEED TO TELL EVERYONE THAT A FEW YRS. AGO MY HUSBAND WENT UP INTO OUR ATTIC TO FLUFF UP THE INSULATION - IT HAD COMPACTED - AND NOW HE IS DYING OF CANCER.

WENDY

March 27, 2011 at 4:17 pm

I WISH TO KNOW WHEN WE ARE GOING TO BE NOTIFIED RE THE SETTLEMENT OF OUR CLAIM. WE SENT IT IN BY THE DUE DATE FOR CANADIANS & HAVE NOT HEARD OF A SETTLEMENT YET. COULD YOU PLS. UP-DATE ME ON THIS. THANK YOU.

Tammy

June 23, 2010 at 9:40 pm

Does anyone know when Canadian claims are getting paid? I've searched but the only thing I cam up with was a site, set up by none other than Grace, that costs $45 for their "newsletter". First I've heard that Americans are getting $7000! I was told $600 for us. Sigh...

Ronald

January 15, 2009 at 6:14 pm

I am one upset Canadian. I have just discovered this Zonolite attic insulation in my home. I also discovered that the settlement for Canadians is a round $ 600. dollars . Just enough to pay for the trained professionals to buy a cup of coffee before they put on their bio-hazard suits and when they are finished they hand me a bill of approximately $25,000.00 for removal. I also discovered the Ame[Show More]I am one upset Canadian. I have just discovered this Zonolite attic insulation in my home. I also discovered that the settlement for Canadians is a round $ 600. dollars . Just enough to pay for the trained professionals to buy a cup of coffee before they put on their bio-hazard suits and when they are finished they hand me a bill of approximately $25,000.00 for removal. I also discovered the Americans are receiving approximately 7,000.00 dollars towards removal . Once more the Canadians are taken for a ride . My hole family was and is exposed for the last seventeen years of past renovations involving the disturbance of this cancer causing material. It is evident to me that the people that set the compensation for the Canadian claims are not just . I still have a great respect for the good old USA but it disgusts me that there are people in this world that are just plain evil.

Joyce

December 16, 2008 at 12:03 am

There is an asbestos clean-up at my daughter's workplace. She had complained about the stifling office she works in. She had even requested an air purifier several years ago, before she knew there was an asbestos problem. She has had several severe sinus infections and last year she had to have sinus surgery to clean out infection and open her sinuses. Before she had this job, she never had si[Show More]There is an asbestos clean-up at my daughter's workplace. She had complained about the stifling office she works in. She had even requested an air purifier several years ago, before she knew there was an asbestos problem. She has had several severe sinus infections and last year she had to have sinus surgery to clean out infection and open her sinuses. Before she had this job, she never had sinus problems.

kathryn

December 9, 2008 at 11:32 pm

I bought a house with vermiculite in the walls. I was given bad advise in method to clean- just mask up and use a good vacuum. I soon realized this had to be wrong, got trained and did abatement myself. Owners did not disclose, inspector has hands off approach and so does municipal. after sledging out walls and two tons over ten days only to find compromising structural renovations. It has be[Show More]I bought a house with vermiculite in the walls. I was given bad advise in method to clean- just mask up and use a good vacuum. I soon realized this had to be wrong, got trained and did abatement myself. Owners did not disclose, inspector has hands off approach and so does municipal. after sledging out walls and two tons over ten days only to find compromising structural renovations. It has been two years and the case isnt going any where. There were also several infestations of flies and spiders that had to be abated but do not seem to have remedied the problem. I definately feel I have been wronged. The vermiculite was from Libby mines with asbestos content of 2.4 amphibole.

Asbestos Injury Lawsuits Force another Company into Bankruptcy : AboutLawsuits.com

November 6, 2008 at 4:39 pm

[...] the terms of the Grace bankruptcy, a trust fund was established to cover thousands of asbestos injury settlements resulting from the company's liability. Grace has agreed to pay $250 million immediately into [...]

Dana

October 26, 2008 at 5:26 pm

How do I obtain the claim forms for the W.R. Grace Asbestos settlement? I also have vermiculite insulation in my attic which has been there for approx 20yrs and would like it removed. I have two teenage children which both have had urology related medical issues which I find very unusual/coinsidental?? Not sure if this is an unrelated issue to the vermiculite or not?? I also have a 9 year year ol[Show More]How do I obtain the claim forms for the W.R. Grace Asbestos settlement? I also have vermiculite insulation in my attic which has been there for approx 20yrs and would like it removed. I have two teenage children which both have had urology related medical issues which I find very unusual/coinsidental?? Not sure if this is an unrelated issue to the vermiculite or not?? I also have a 9 year year old son who is continually sick with cold like/bronchial symptoms and is constantly having to be put on antibiotics inorder to clear up these symptoms, which are reoccuring. It seems as if his immunity system is weak??

John

October 23, 2008 at 3:23 pm

I have vermiculite insulation in my attic. I would like to have this cleaned up but I am usure of the cost and/or process.

Jim

October 6, 2008 at 5:15 pm

I have vermiculite insulation in my attic which I disturbed 10 years ago. I have a persistant cough with flem. I would like to have this cleaned up but I am usure of the cost and/or process
"*" indicates required fields