Defective Airbags Result in Recall of 1.4M Older Vehicles Due to Risk of Over-Inflation, Explosion
December 09, 2019
By: Russell Maas
Federal highway safety officials have issued a new airbag recall, impacting more than one million Takata inflators used in older model vehicles, which may rupture or over-inflate in the event of an accident.
The U.S. National Highway Traffic Safety Administration (NHTSA) announced the Takata airbag recall expansion on December 3, adding to tens of millions of vehicles recalled in recent years due to the risk airbags may explode and send shrapnel debris into the passenger cabin.
The latest series of defective airbags were used in various vehicle models manufactured from 1995 through 2000, including those sold by BMW, Volkswagen, Honda, Toyota and Mitsubishi.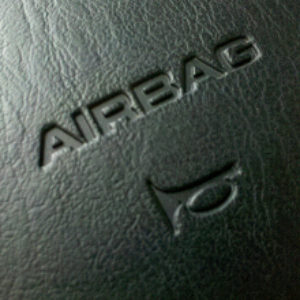 The recalled airbags are Non-Azide Driver inflators (NADI), which do not contain a phase stabilized ammonium nitrate propellant. According to the recall notice, the impacted inflators could be susceptible to absorbing moisture, causing the inflators to rupture or the airbag cushion to underinflate in a crash.
Officials warn that in the event of an accident requiring airbag deployment, an inflator could rupture and spray metal fragments from the inflator housing at the driver or other occupants, and the airbag could be underinflated significantly enough to reduce passenger protection.
To date, NHTSA officials are not aware of exactly which BMW, Volkswagen, Honda, Toyota and Mitsubishi models are affected, but are working with Takata and the automobile manufacturers to create a list of vehicle identification numbers.
As officials begin to work through the impacted vehicles, it is anticipated numerous vehicle recalls will likely be announced by the vehicle manufacturers early next year.
Problems with rupturing Takata airbag inflators have become the largest and most complex recall to ever hit the auto industry, involving at least 19 different automobile manufacturers that make up more than 90% of Americas vehicle fleet. The recalls have affected roughly 41.6 million vehicles equipped with approximately 56 million defective airbags inflators.
The problems were discovered after a number of defective Takata airbag inflators exploded, causing devastating and sometimes fatal injuries.
To date, at least 16 deaths have been reported in the United States, with 14 of those involving impacted Honda vehicles, and two involving Ford models. At least seven additional deaths involving Honda vehicles equipped with Takata airbags have been reported outside of the United States.
NHTSA investigators found that the inflators were more susceptible to explode in humid climates; mainly the southern regions of the U.S. that are closer to the equator. The NHTSA has specifically stated that the ammonium nitrate based propellants may not be suitable for inflator designs due to the unknown effects of climate impact.
A number of airbag recall lawsuits have been filed over the massive Takata recall series, including a number of settlement agreements.
"*" indicates required fields