"Abandoned" Defibrillator Leads Pose Low Risk, Can Be Removed Safely: Study
December 22, 2020
By: Martha Garcia
More than 90% of defibrillator leads do not need to be surgically extracted and can be safely left in place when no longer needed, according to the findings of a new study.
Pacemakers and implantable cardioverter defibrillators require lead wires to deliver electrical pulses to the heart when needed, to keep it beating at an even rhythm. However, removing defibrillator leads can pose unique risks for patients.
In a study published in the medical journal EP Europace, Danish researchers indicating that "abandoned" defibrillator leads pose little risk to patient health if left in place.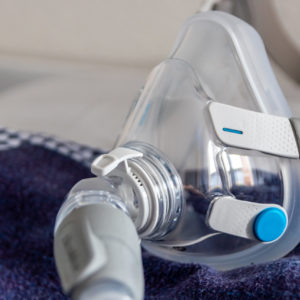 Did You Know?
Millions of Philips CPAP Machines Recalled
Philips DreamStation, CPAP and BiPAP machines sold in recent years may pose a risk of cancer, lung damage and other injuries.
Learn More
Defibrillator leads may need to be replaced if found to be defective or damaged, which can prevent the device from delivering the life-saving jolt when needed. While extraction is typically favored for younger patients, abandonment is often the preferred treatment for older patients who may have serious risks from attempted extraction.
In this new study, researchers evaluated the incidence and reasons for extraction of abandoned defibrillator leads, using data from the nationwide cohort Danish Pacemaker and ICD Register from 1991 to 2019.
The data included 740 abandoned transvenous defibrillator leads identified during the study. Researchers looked for event-free survival of abandoned defibrillator leads, studied medical records of patients with interventions on abandoned defibrillator leads, and investigated medical records on removal procedures.
On average, dysfunctional defibrillator leads were abandoned seven years after they were implanted. Patients were 66 years old on average when the leads were abandoned and patients were followed for four years after abandonment.
The long-term follow-up investigation concluded more than 90% of leads do not need to be extracted and can be safely left in place even after another lead is implanted to replace it. However, some leads did need to be extracted.
Overall, 8% of leads were surgically extracted. The most common reason for extraction of a lead was infection. Of those extracted, roughly 63% caused infections.
In a separate study published earlier this year, researchers indicated one-third of patients with recalled leads suffered serious side effects, including device failure and in one case death. However, leads not recalled had a much lower failure rate.
In the new study, despite infections and extractions, nearly all lead removal surgeries were successful.
"The most common indication for extraction is infection," wrote study authors. "Abandoned defibrillator leads can be extracted with high clinical success rate and low risk of major complications at high-volume centers."
Minor complications occurred in 5% of patients and major complications in 2% of patients. However, no patients died linked to complications to the extraction procedure during 30 days after the extraction.
The number of pacemaker and cardioverter-defibrillator implants has increased in recent decades. In addition, the medical community has seen a number of defibrillator lead recalls where patients were told their leads could be defective, but they should be left in the body unless they caused problems.
St. Jude Riata Lead Recall
In 2011, St. Jude Riata defibrillator leads were recalled due design problems and insulation defects, but doctors were advised to leave them in place unless a patient experienced problems.
About 227,000 of the lead wires were sold worldwide before the manufacturer acknowledged that the insulation surrounding the wire may be prone to decay and erode, leaving exposed wires inside patients. This has caused many users to experience unnecessary shocks, or for the defibrillator to fail.
In late 2010, St. Jude removed the leads from the market amid reports of insulation failure, and a warning letter was sent to doctors about the risk of problems in late 2011, which the FDA classified as a St. Jude Riata recall. However, it was estimated nearly 80,000 of the leads remained active in patients in the United States, as the process of attempting to remove the lead is risky and doctors often recommend keeping the defective lead in place unless there is evidence that it has failed.
In 2015, St. Jude agreed to pay $14.75 million to settle nearly 1,000 defibrillator lead injury lawsuits, resolving most of the litigation.
"*" indicates required fields