One-Third Of Patients With Recalled Internal Defibrillator Leads Suffered Significant Problems: Study
January 08, 2020
By: Irvin Jackson
Although design defects have been linked to certain types of internal defibrillator leads, resulting in manufacturer recalls, the devices are often left in place, due to risks associated with attempting to remove the wires. However, the findings of a new study suggests that about one out of every three patients may eventually experience serious adverse health effects.
In a research letter published last month in JAMA Internal Medicine, researchers from Iceland found that one-third of patients who had recalled St. Jude Riata defibrillator leads suffered failures, lead fractures and other problems.
The leads were officially recalled in late 2011, due design problems and insulation defects, but doctors were advised to leave them in place unless a patient experenced problems.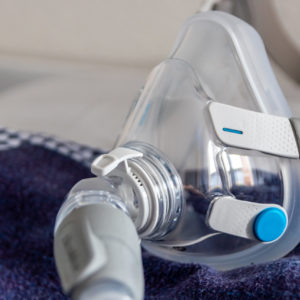 Did You Know?
Millions of Philips CPAP Machines Recalled
Philips DreamStation, CPAP and BiPAP machines sold in recent years may pose a risk of cancer, lung damage and other injuries.
Learn More
In Iceland, following the recall, a program was put in place to monitor those who still had the defibrillator leads inside of them. The researchers looked at 52 individuals who had the recalled leads implanted from November 2002 to October 2009, and compared them to 50 patients who had implantable cardioverter defibrillators (ICDs) from other manufacturers from February 2010 through November 2012, to serve as controls.
According to the findings, 19 of those who had the recalled device suffered lead failure, one of whom died, for a 36.5% failure rate. By comparison, those with leads that had not been recalled only had an 8% failure rate, with only four patients experiencing lead failure. Follow-up on both groups occurred over eight years.
Researchers determined that those who had recalled St. Jude Riata leads had a 25% higher risk of lead failure. Ultimately, there were 15 total deaths in the recalled lead group by the end of the follow-up period, for a rate of 26.9%. That compares to only 10 deaths, or 20% in the control group.
"The lead failures among patients who had the recalled leads occurred over the course of the follow-up time, indicating that leads should be monitored for the full dwell time," the researchers concluded. "While there is still no clear consensus about the root cause of the Riata lead failure, we conclude that development of more durable ICD leads with regards to biomaterials and engineering design is warranted."
St. Jude ICD problems
St. Jude Riata leads are small wires used to connect implantable cardiac defibrillators (ICDs) to the heart. They are designed to monitor the heart rhythms and deliver electric shocks if needed to restore normal heart beats.
About 227,000 of the lead wires were sold worldwide before the manufacturer acknowledged that the insulation surrounding the wire may be prone to decay and erode, leaving exposed wires inside patients. This has caused many users to experience unnecessary shocks, or for the defibrillator to fail.
In late 2010, St. Jude removed the leads from the market amid reports of insulation failure, and a warning letter was sent to doctors about the risk of problems in late 2011, which the FDA classified as a St. Jude Riata recall. However, it was estimated that nearly 80,000 of the leads remained active in patients in the United States, as the process of attempting to remove the lead is risky and doctors often recommend keeping the defective lead in place unless there is evidence that it has failed.
In August 2012, the FDA issued a safety communication in response to concerns among individuals who still have one of the recalled St. Jude Riata or Riata ST leads, recommending that individuals undergo x-ray or other imaging exams to monitor the condition of the leads.
In 2015, St. Jude agreed to pay $14.75 million to settle nearly 1,000 defibrillator lead injury lawsuits, resolving most of the litigation.
"*" indicates required fields