Delta Crib Deaths Could Have Been Prevented
December 10, 2008
By: AboutLawsuits
An investigative report published by the Chicago Tribune suggests that a crib recall that was issued this fall for nearly 1.6 million cribs that posed a risk of trapping and suffocating babies, could have been issued years earlier if the U.S. Consumer Product Safety Commission and the crib maker had acted on a number of warning signs.
On October 21, 2008, a Delta crib recall was issued for 1,585,000 cribs sold between 1995 and 2007. The recall was issued due to problems with the safety and spring pegs, which could allow the drop side of the crib to disengage, potentially creating a hazardous gap between the mattress and the side of the crib.
According to the Tribune report, which was published in the December 9, 2008 edition of the paper, the CPSC and Delta Enterprise Corp received reports of problems with the cribs years before the historic recall was issued.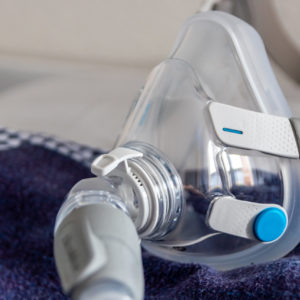 Did You Know?
Millions of Philips CPAP Machines Recalled
Philips DreamStation, CPAP and BiPAP machines sold in recent years may pose a risk of cancer, lung damage and other injuries.
Learn More
The October 2008 recall cited the deaths of two children in 2007 and 2008 as the reason the Delta crib recall was issued. However, those deaths may have been avoided if Delta and the CPSC had acted on at least three prior events in 2002, 2004 and 2005.
In January 2002, Jennifer Patzkowski of Newburg, Oregon contacted Delta after she rescued her 9 month old son, whose head had become pinned between the mattress and drop side of his model 4600 Delta crib. She had found that the retractable plastic peg, which was supposed to prevent the drop side railing from coming off of its tracks, seemed broken.
Patzkowski's report of the defect was met by immediate resistance from Delta, who she indicated were defensive and denied that there could be a problem with their crib. Her subsequent complaint to the CPSC failed to lead to a determination of the exact cause of the problem, and no recall or warnings were issued to other consumers.
More than two years later, in 2004, a 6 month old boy died when he became trapped in the same Delta crib model, and a year after that a 5 month old asphyxiated in a crib with similar safety pegs in 2005.
The October 2008 Delta crib recall, which was the largest in U.S. history, was not issued until after two more babies died from the defect. In May 2007, an 8 month old girl from Texas died in a reassembled crib with a missing safety peg, and earlier this year an 8 month old boy from Florida died when a retractable peg jammed.
The Tribute report indicates that the CPSC changed the way they handle safety complaints in 2007, after a prior investigative report by Tribune prompted a large reworking of consumer protection laws. The new system allowed the agency to look for patterns among every safety complaint.
Sheri

January 20, 2014 at 10:06 pm

My son and his girlfriend were given this crib when they were expecting, by a friend. It was gently used for about a month before the lady got a crib that matched her other baby furniture so she lent it to my son. Last night, I got an awful phone call from two terrified parents . The railing had come off the track while my granddaughter was shaking it. My 18 month old granddaughter has 2 broke[Show More]My son and his girlfriend were given this crib when they were expecting, by a friend. It was gently used for about a month before the lady got a crib that matched her other baby furniture so she lent it to my son. Last night, I got an awful phone call from two terrified parents . The railing had come off the track while my granddaughter was shaking it. My 18 month old granddaughter has 2 broken arms. There is nothing more pathetic looking than a baby with 2 casts on her arms. I will never forget this sight No one ever thought twice about checking for recalls when the crib was in such beautiful shape and hardly used. That was our mistake and a lesson severely learned.

Drop Side Crib Safety Concerns Lead Toys "R" Us to Stop Selling - AboutLawsuits.com

April 22, 2009 at 2:29 pm

[...] growing concerns about drop side crib safety issues which have led to a number of major crib recalls and several infant deaths, the retailer Toys [...]

Evenflo High Chair Recall: Defective Seat Back Screw Could Fall Out : AboutLawsuits.com

December 19, 2008 at 5:51 pm

[...] investigative report published earlier this month by the Chicago Tribune suggested that the recall could have been issued years earlier if the agency had properly acted on a number of reports of problems and infant deaths associated [...]
"*" indicates required fields